VAT for Legal Accounting - 9 December 2019, Bristol
Description
VAT for Legal Accounting
Trainer: Darren Whelan
Pending VAT inspection? Just had an inspection and received a hefty assessment? Or maybe you're one of the lucky ones and haven't received one in years? How prepared and confident are you in taking on HMRC's officers? Are you charging VAT when you need to or are you charging VAT when shouldn't be resulting in potential breaches of the current SRA Code of Conduct?
Don't wait for the inspection and more importantly, the large assessment that may come with it. It could cripple your business. Attending the ILFM's VAT for Legal Accounting one day workshop will ensure you're fully compliant, up to date in accordance with the VAT Act 1994 and may save you thousands of pounds in VAT Assessments.
Who is it for?
Those in legal practice or management, providing guidance and practical advice about key aspects of VAT compliance including treatment of disbursements.
What will you gain?
Confidence that you are prepared for a VAT inspection; assertion that your accounting procedures are in order and are correct from a compliance perspective; and information to ensure you are fully compliant and up to date in accordance with the VAT Act 1994.
What will it cover?
Types of supply
Time of Supply and Tax Points
VAT rate change
Who can Register
Accounting for VAT
Partial Exemption
Reverse Charge
Bad Debt Relief
Vehicles and Fuel Expenses
When to Account for VAT
Filling in Your Return
How to Correct Errors
Disbursement or Recharge?
Place of Supply
VAT Invoices/Bills etc
EC Sales List
6 CPD points can be claimed and lunch is provided.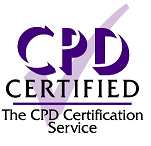 ---
Testimonials for ILFM VAT for Legal Accounting Training:
"Darren Whelan's knowledge on VAT for Legal Accounting is outstanding. He manages to make the course interesting and fun. (Never said that about a VAT course before!) I would recommend any of the ILFM courses. Feb 2019
Friendly, informative and relaxed course - quite a feat given the subject-matter of VAT!! Feb 2019
You don't need to be a qualified accountant to understand VAT when attending Darren's class." March 2018
"VAT for Legal Accounting - one of the most daunting subjects to cover - made easy and, dare I say, fun with the ILFM." Jan 2018
---
FAQs
Cancellation requests must be in writing. A full refund of the delegate payment (100%) will be given for notice of 42 days or more; less an administration fee of £35. A half refund (50%) will be given for notice of between 41 and 22 days; less an administration fee of £35. No refund (0%) for 21 days or less.
Transfer or Substitution requests must be in writing. You may transfer to another ILFM training, or substitute for another person, an admin fee of £35 may apply depending on the notice given. An additional payment may be necessary if the substitute is not eligible for the same discounts as the original delegate. No refund will be given should the delegate fee be less than the original delegate fee.
Please note that trainings/events are subject to cancellation, at any time, if there are insufficient numbers. In this case we will refund 100% of the fee, or allow a free transfer. In the event of a cancellation at any time by the ILFM, for whatever reason, liability will be limited to a refund of any delegate fee paid.
The ILFM accepts no responsibility or liability for any injury, illness or otherwise which may be attributable to the facilities or services provided at any venue.
FAQs
Where can I contact the organiser with any questions?
For further information, or to pay by BACS or cheque, please contact the ILFM office on 020 8302 2867, or by email to helen@ilfm.org.uk