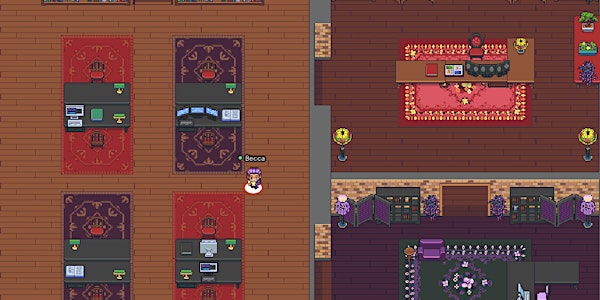 VAWGRN Early Career Researcher End of Year Social
The ECR network team are pleased to announce that we will be hosting our next virtual social event!
About this event
The Violence Against Women and Girls Network (VAWGRN) are excited to announce the next virtual social Early Career Researcher (ECR) event.
Our End of Year social will be an informal event where we will spend time reflecting on the past year and getting to know each other a little more with 'e-refreshments' (bring your own snacks if you'd like!)
This event marks the end of an amazing year for the ECR network. We have loved watching the ECR network grow over the past six months and are thrilled at how enthusiastic and engaged ECR network members have been in coming together to share ideas and build new connections.
We will be using Gather Town to host the event. A provisional programme and joining instructions will be sent to your sign up email address prior to the social starting.
If you are no longer able to attend once you have booked a space, please try to cancel your ticket up to 48 hours before the event as this will allow us to give the space to someone else.
If you have any questions, please email vawgrn@mdx.ac.uk or send us a DM on Twitter @VAWGRN (https://twitter.com/VAWGRN) and be sure to follow us for Network news and updates.
We look forward to seeing you in December!
Organiser of VAWGRN Early Career Researcher End of Year Social
The VAWG Research Network aims to bring together researchers providing opportunities to meet regularly, share ongoing, completed and planned research in a supportive environment. Over time we hope researchers from the network will work together to apply for funding, share data and develop new research. Most importantly the VAWG Research Network aims to provide safe spaces to work together, we are stronger together.