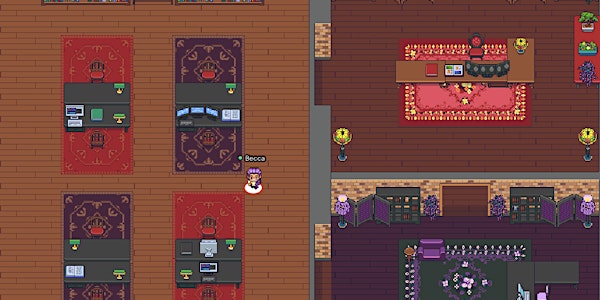 VAWGRN Early Career Researcher Writing Retreat (June)
The ECR network team are pleased to announce that we will be hosting our next ECR writing retreat!
About this event
The Violence Against Women and Girls Research Network (VAWGRN) are excited to announce the next virtual social Early Career Researcher (ECR) event.
Our next ECR writing retreat will be hosted in Gather.Town on Friday 10th June!
You will receive your joining instructions and the provisional programme for the retreat via automated Eventbrite emails.
Please do not hesitate to sign up even if you unable to stay for the full 3 hours.
If you are no longer able to attend once you have booked a space, please try to cancel your ticket up to 48 hours before the event as this will allow us to give the space to someone else.
If you have any questions, please email vawgrn@mdx.ac.uk or send us a DM on Twitter @VAWGRN (https://twitter.com/VAWGRN) and be sure to follow us for Network news and updates.
We look forward to seeing you in June!