About this Event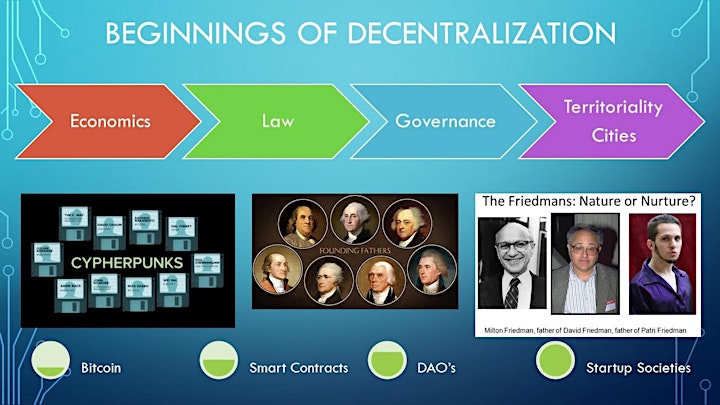 Julio Alejandro, VC Investor, academic and university lecturer, and former CEO of three Blockchain and Disruptive Technologies consultancies will provide an accurate and actualized map of the systems, technologies, and startups-entrepreneurs fighting to provide competition, markets, and choice in centralized monopolic government industries.
How to build multi-legal, multi-economic, multi-governance, and multi-territorial (city-creation) systems through VC-Angel investment, tech entrepreneurship, and Austrian Economics.
Using Bitcoin-Cypherpunk, General and Super Artificial Intelligence, TransHumanism HeLa cells, and Quantum Computing in anti-government Fintech, Sharing Economy, and Smart Cities.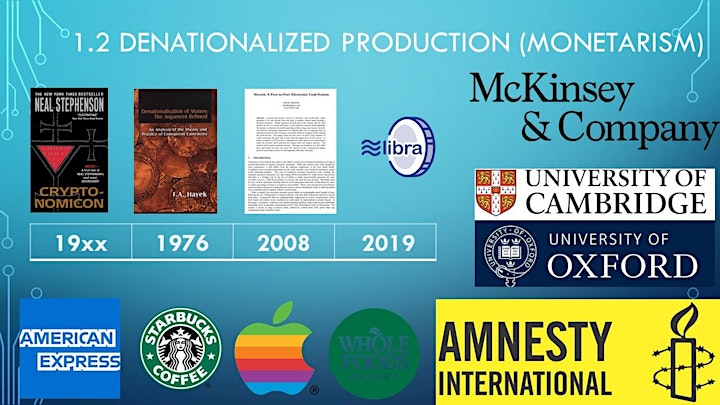 If politicians-diplomats-bureaucrats are perennially stupid and illiterate in technology, economics, and globalization. Why should they concentrate the monopoly on creation of human-civilization services?
Technology investment organizations 'decentralizing' (demonopolizing, deterritorializing, denationalizing) human services include:
Bitnation, Social Evolution, Seasteading, (3D Printed) Distributed Defense, Alcor Cryonics, Aragon DAO, Special Governance Zones, AI Pandora Boxchain, privacy Monero, Ulex OS Legal System, Free Private Cities, Kleros (crowdsourced jury), and the Paralelni Polis ecosystem.
Building better, cheaper, more affordable, transparent, inclusive, and market regulated services in social welfare; immigration; money creation; legality, criminality, enforcement; nation building; environmentalism; gender-racial-religious equality; and private property protection.
Julio Alejandro has lectured in +70 universities and think tanks worldwide. Oxford, Cambridge, United Nations, Google, EU Parliament, MIT, LSE, WeWork Headquarters, Amnesty International, and the Bahrain EDB.
He provides academic, methodological, and axiologic understanding to electronic governance and decentralization to investors, Venture Capitals, and International Organisms.