Description
Choice is good but relevance is excellent!
Trying to choose between the three most popular forms of equity funding but not sure if you understand each well?
No worries, at this event we will help you gain better understanding of VCs, Angels and Crowdfunding platforms and provide you with all you need to choose the right type of funding for your venture.
We will put them against eachother to check if they go well together, the event will have it all! Some the many questions that will get answered at this event are, as listed below:
What are the common elements of wildly successful fundraising campaigns?

Which sourse is the best fit for your business or project?

Do VCs have a resilience towards funding businesses that have been previously crowdfunded or do they prefer companies that have been funded no matter the source?

How do you 'sell' your business to VCs without selling your soul or at least with high interest?

Is Crowdfunding set to die or prosper?

If Angels' money are the most expensive, why would you choose this route?

How to differentiate between a true angel and a devil disguised as one!

What drives business angels to invest in business ideas with no money in revenue?

What should aspiring entrepreneurs expect from angels apart from a bit of money while being held at gunpoint?
BFS' devils advocates are set to challenge top funders - VCs, Crowdfunding platforms and BA Networks so you can decide which type of funding is best fit for your business!
*Great news! For this event, we are offering showcasing opportunities to maximise your brand exposure. This opportunity allows you do a 1-minute elavator pitch. Hence if you decide to purchase this ticket, please send your concise pitch deck and company in a PDF format for the pre-vetting process at events@businessfundingshow.com
*The organisers maintain the right to pre-vet the applications and to approve or disapprove any pitching/showcasing/attending applications. In this case unsuccessful candidates will be provided with a refund.
Some of the funders you will meet: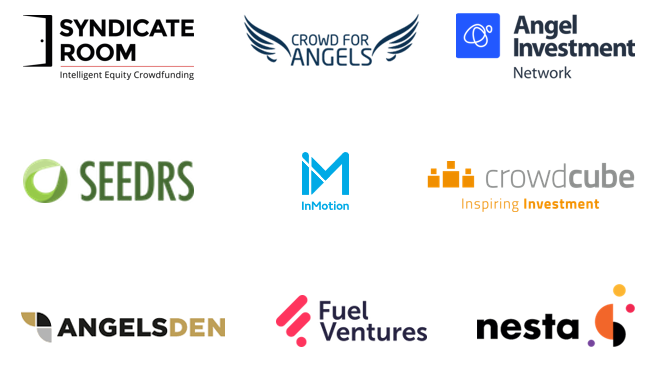 Andrew Adcock | Chief Marketing Officer at Crowd for Angels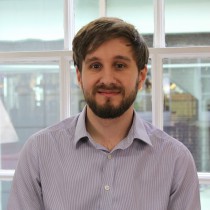 Andrew is the Chief Marketing Officer and a founding team member at Crowd for Angels, the FCA regulated crowdfunding platform.
Crowd for Angels is a leading UK crowdfunding platform that raises funds for companies through the issue of shares (equity) and crowd bonds (debt) to investors.
Stan Williams | Investment Associate at Fuel Ventures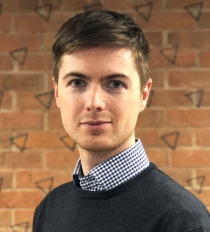 Stan has a number of years experience working with angel investors and family offices. He helps to find new investment opportunities for the fund and manages relationships with investors.
Fuel Ventures is a leading investment fund that focuses on technology companies with exceptional growth potential. They provide the mentorship, experience and investment required to drive a business to success.
Colin Spiller l London Angel Club Manager at Angels Den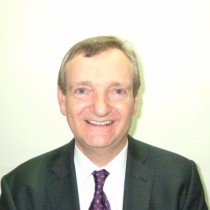 With unrivalled enterprise and leadership experience from Software, Engineering and Banking, Colin is one of The City's "Go To" guys for start-ups seeking investment and rapid growth.
Angels Den is an online investment platform that connects businesses with angel investors. It was founded in April 2007 and is authorised by the Financial Conduct Authority.
Dan Hardy | Equity Fundraising Manager at Crowdcube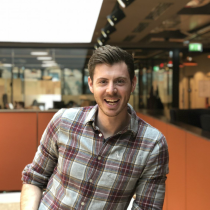 Dan has been at Crowdcube for two and a half years and is responsible for identifying the right companies for Crowdcube.
Crowdcube is a leading equity crowdfunding platform for entrepreneurs of start-ups and growing businesses to connect with potential investors. Dedicated to helping UK-based entrepreneurs raise finance to start or grow their business, Crowdcube gives investors real equity in the companies they fund.
Xavier Ballester l Director of Angel Investment Network's brokerage division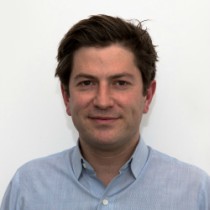 Xavier Ballester is the Director of the Angel Investment Network's broking division AIN Scout, which in just over 5 years has helped 130 businesses raise around £35 million.
The Angel Investment Network is a platform connecting new businesses with angel investors. AIN is the largest angel network in the world, with an angel network in 80+ countries and at last recorded count has 625,000+ registered users.
Magda Posluszny l Associate at Seedrs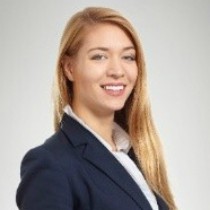 Magda is a startup advisor and business strategist. She is responsible for identifying growth startups and analyzing investment opportunities at Seedrs.
Seedrs is a leading, pan-European, online platform for investing in the equity of private companies. Seedrs funded over 600 businesses such as Revolut, Landbay or Perkbox, with over £320 invested through their platform.

Manish Miglani l Investment Director at Nesta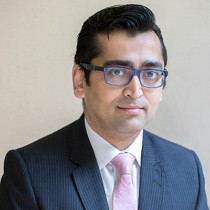 Manish joined Nesta Impact Investments n 2015 as an Investment Director and works on the fund's investments across sectors.
Nesta is a global innovation foundation. They seek out, spark and shape powerful new ideas, joining with others to take on the big challenges and shift how the world works for everyone.
Francesca O'Brien l Head of Private Markets at Syndicate Room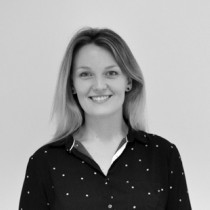 Francesca is responsible for management of dealflow and liaison with entrepreneurs and also heads up the associate team at SyndicateRoom.
SyndicateRoom helps early-stage UK startups and scaleups raise equity investment. They work with companies from all sectors, typically on funding rounds from Seed to Series A. They have an online investment platform that provides access to a wide network of high-net-worth and sophisticated private investors as well as their own EIS Fund.
James Ayling | Investment Associate at InMotion Ventures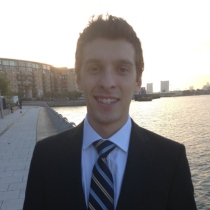 InMotion Ventures invests in and invents businesses in the mobility, transportation and travel sector. Powered by Jaguar Land Rover, they back innovative new approaches to getting from A to B.
Plan your evening:
• 6.00 - 6.20pm Arrive & Register
• 6.20 - 6.30pm Welcome by BFS
• 6.30 - 7.00pm Let the funders fight for your attention
• 7.00 - 7.30pm Ask your tricky questions
• 7.30 - 7.45pm Business Showcase
• 7.40 - 8.30pm Network over Beer & Cider
Why not benefit from a member's discount?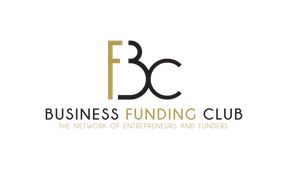 You can now join the Business Funding Club, a premier network connecting entrepreneurs, funders, and service providers. BFC members gain access to exclusive events, showcase opportunities at BFS workshops, consultations and access to FundingMatches.com, an online matching service for entrepreneurs and VCs.
View all benefits and sign up here: https://bit.ly/2GjqiqO
EVENT SPONSORED BY:

A City Law Firm is a leading entrepreneur firm of regulated solicitors based in the heart of the City of London. ACLF acts for high-net-worth individuals as well as entrepreneurs in sectors such as media, TV, technology, fashion and finance and start-up businesses that seek and secure investment.
Organisers:

Business Funding Show, originally the first-ever funding exhibition for the UK & EU, is now a series of events bringing together high potential SMEs and leading financial institutions to ensure UK's business growth.
Host:

WeWork is a platform for creators. They provide you with everything you need to create your life's work. They're growing our community in London with new spaces opening up throughout the city, get in touch to learn more: https://www.wework.com/buildings/aldwych-house--london
***WeWork security request***
WeWork has requested that all attendees provide us with:
- Full name
- Email, and
- Company name
Note: You may not be allowed into the building if you do not provide the above RSVP
We appreciate your cooperation in updating your RSVP to be an accurate representation of whether you will attend.
TICKETS TO THIS EVENT ARE NON-REFUNDABLE.
Organiser of VCs vs Crowdfunding vs Angels OR Together?