Description
10 Cable St + Mao Chow, Vol. 2
Ladies and gents, after the success of the last one we are hosting another Vegan Chinese feast with Mao Chow! With a different menu of course :)
Hope you like it.
MENU*
NORTHERN CHINESE BREAD + 'BUTTER' (gluten, sesame)
toasted sesame | scallions | xinjiang spiced butter
DEVILLED 'EGGS' (gluten, soy)
kow choi oil + doubanjiang powder
YUNNANESE GHOST "CHICKEN" SALAD (gluten, soy)
banna blossoms | fresh herbs | lime
SICHUAN SILKEN TOFU (gluten, peanuts, soy)
fried peanuts + garlic | chilli oil | sawtooth herb
DRY FRIED GREEN BEANS (gluten, soy)
minced 'pork' | red chillies | pickled mustard greens
STEAMED BAOZI (gluten, sesame, soy)
sweet potato | shiitake | pak choi
XIAN BING (gluten, soy)
'pork' + leek | mala hot sauce
CHONGQING CAULIFLOWER (gluten, soy)
crispy cauliflower | fresh + dried chillies
CUMIN 'LAMB' NOODLES (gluten, soy)
hand cut noodles | pickled chillies | coriander
FORTUNE COOKIES + CREAM (gluten, soy, sesame)
black sesame ice cream | fortune cookies
*menu is subject to change
Sadly we cannot cater gluten free.
Most of the dishes will be shared between 4 people on your table. If you're not a fan of sharing food with strangers be sure to bring 3 other friends : )

…………………………………………………..
Who is Mao Chow?
Julian Denis is the chef and owner of the London based pop up Mao Chow. Julian was born and raised in California before moving to New York City in 2013 to begin his culinary career, cooking Chinese food on the Lower East Side of Manhattan under Pre Se veteran Jonathan Wu. In 2016 Denis relocated to London and founded Mao Chow the following year. Inspired by the neighbourhood dumpling shops and dive bars from his time in Lower Manhattan, Mao Chow serves up plant-based regional Chinese Food with a modern twist.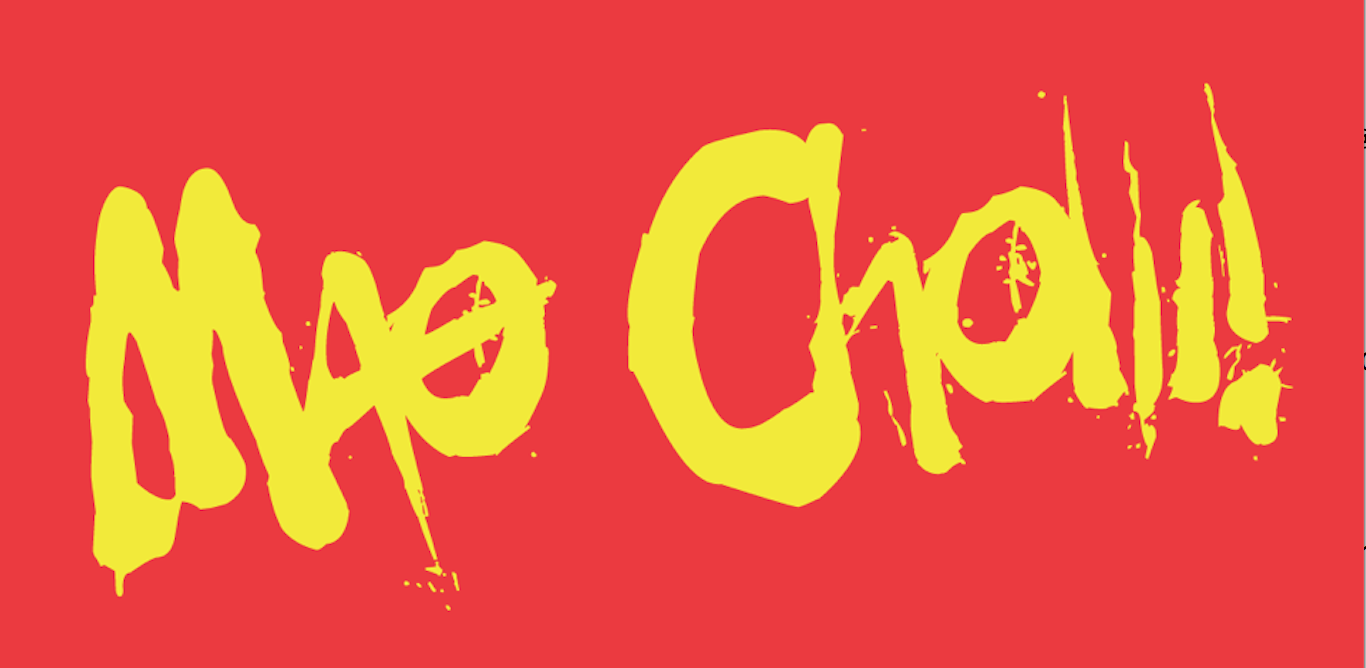 …………………………………………………..
Who are 10 Cable St?
An East London hub for extraordinary vegan food.
Everyone these days is talking about the planet. They're making documentaries about it, banning plastic straws, you're getting a discount for using your own coffee cup and surplus fruit and veg are finding their way into smoothies and juices at long last.
At 10 Cable St, building a sustainable future is the core motivation behind everything we do. In October 2018, the IPCC report declared that the single more powerful action an individual can make to help prevent climate change is to adopt a plant-based diet. As the world starts to slowly move towards this, we see the need to support an individuals choice to be vegan, and to champion upcoming vegan food brands, showcasing their goodies through feature nights, workshops and tastings.
More than a venue, more than another brand telling you how to live your life, 10 Cable St is a place for gathering for compassionate souls and learning, tasting and discovering together. Our community began in 2017 and we are grateful for every single one of us!
…………………………………………………..
Doors open at 7 pm* and eating will start at 7:30.
If you arrive early there are a couple of bars you could go and check out below!
( We now offer a discount for over 65's! Email us to take up on this offer! : )
As usual, if you book separately with your friends please let us know in advance so we can organise for you to sit together : ) And don't be afraid to come alone!
Please get in touch with any other questions : )