Celebrate summer with the award-winning Gallery Cafe! Enjoy a delicious curated vegan menu whilst supporting your local community.
About this event
Vegan Summer Feast | Wednesday 23 June, 7 - 9pm
Join the talented Gallery Cafe team as we toast to our return to full opening hours with a spectacular vegan feast in our gorgeous green gardens.
One ticket includes dinner, dessert and a welcome drink (wine, beer or soft drink). Scroll down this page to see the food menu.
Book with your group and we'll make sure you are seated and served together, 'shared plates dining style' to encourage real conversation over the passing of plates.
All profits generated from this event will go into St. Margaret's House's charitable ecosystem of supporting the local East London community through arts and wellbeing - so you can sit back and eat feeling pretty great about your life choices ;)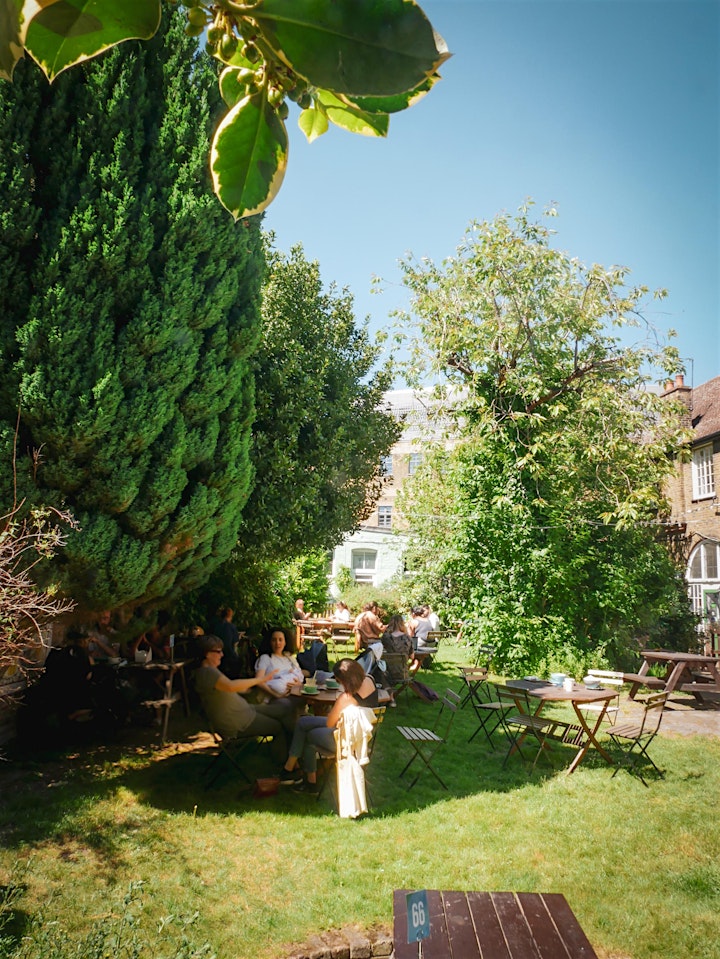 Seating and group sizes
Depending on the size of your group, you may be sharing a table with others, but rest assured, we have undergone stringent Covid-19 health and safety checks. If you do have any questions or concerns about this please do not hesitate to reach out to discuss.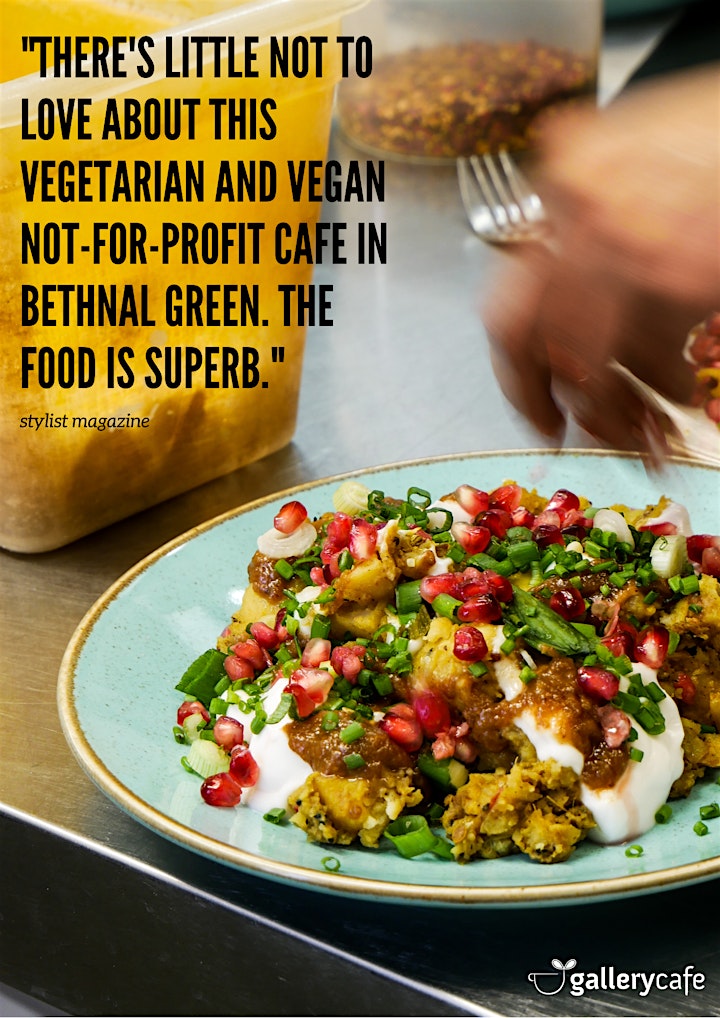 About the Gallery Cafe
The Gallery Cafe first opened its doors in 2006 and is St Margaret's House's largest in-house community project. As well as offering low-cost vegan dishes, locally-ground coffees, vegan sweet treats, and healthy juices, we also host monthly art exhibitions from up-and-coming artists.
Not only have we won Best Cafe in Bethnal Green at the Time Out Love London Awards for the last three consecutive years, but all profits generated by Gallery Cafe go straight back into St. Margaret's House, so by hanging with us, you'll not only enjoy award-winning food, drinks and good vibes, you'll also be helping to support the local community.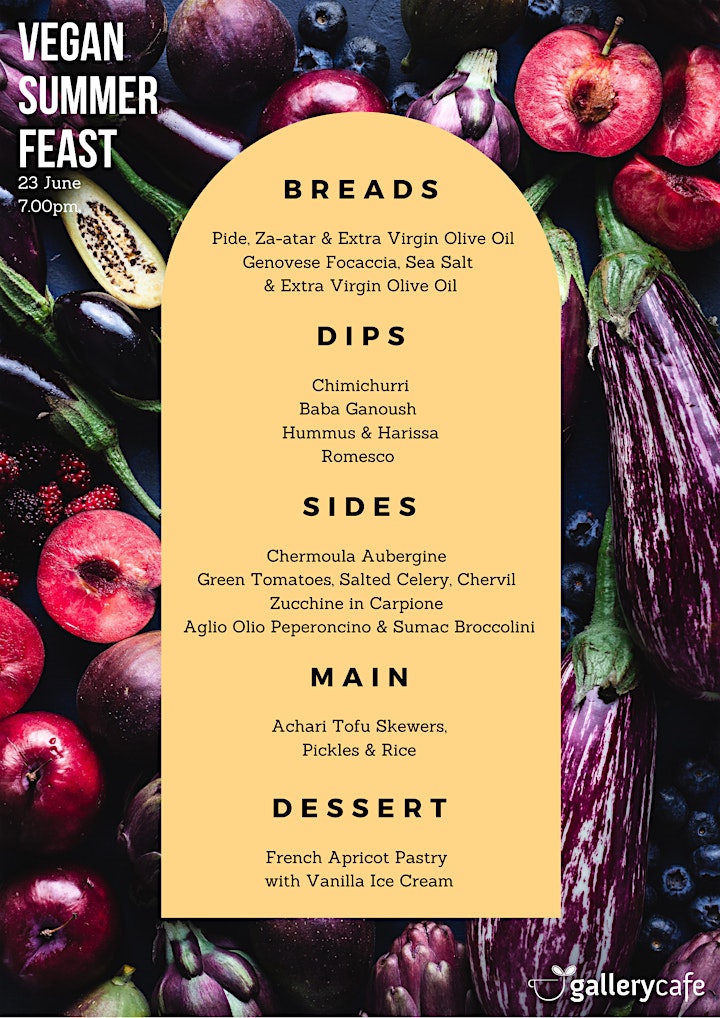 Menu (alt. text.)
BREAD
DIPS
SIDES
MAIN
DESSERT
DRINK
For advice or questions regarding allergies or any other concerns, please don't hesitate to get in touch with cafe.manager@stmargaretshouse.org.uk or head.chef@stmargaretshouse.org.uk.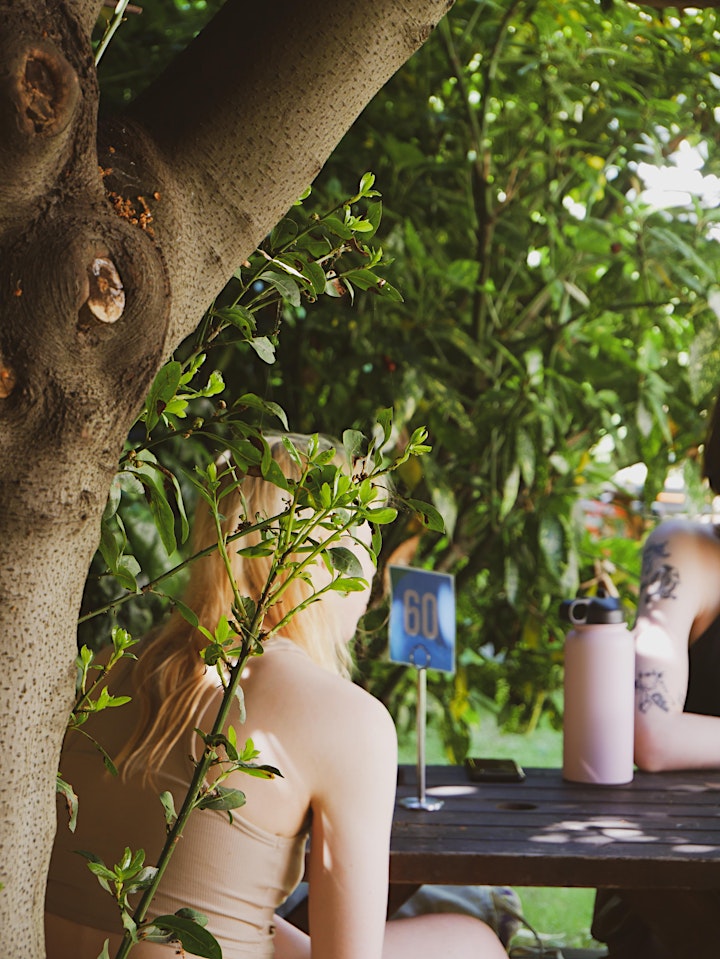 Organiser of Vegan Summer Feast
There's always something interesting to see or do at St. Margaret's House!
We host a wide variety of events throughout the year, including regular art exhibitions, film screenings, music gigs, spoken word nights, and comedy performances as well as special one-off festivals. Check out our event listings to find out what's going on this month.
We are home to more than 30 different community organisations and charities and we also offer various room hire facilities at low rates, as well as office spaces to rent at below the market rates.
Our award-winning  Gallery Café offers a delicious selection of vegan food, an exciting programme of live events, and regular art exhibitions from up-and-coming artists. 
You can drop-in our Create Place for free weekly art sessions, which are open to everyone no matter the skill level. They're the perfect place to meet fellow crafters while working on a project or learning a new skill and enjoying a cuppa. Check out our calendar, as there are lots of one-off workshops and in-depth courses offered each month.  
We also provide low-cost yoga, pilates, and dance classes for the community in Bethnal Green in our cosy studio, Yoganest at 27 Old Ford Road and in our hall and chapel. 
Looking to shop ethically or to donate a few clothes? Our charity shop, Ayoka, is full to the brim with delights, from clothes to accessories, and books.  
Find out more about our work and how you can get involved at stmargaretshouse.org.uk
The work we do would not be possible without the incredible support of our volunteers. We're always in need of helping hands; whether it's helping out at our charity shop or facilitating a workshop at the Create Place, there are plenty of ways to get stuck in. If you would like to volunteer with us, whether for a one-off opportunity or on an ongoing basis, please e-mail volunteer@stmargaretshouse.org.uk to learn about all of the opportunities available.