This Veganuary, join us & feel the hustle & bustle of India's 'mela' (carnival) that bring along most remarkable food stalls & great fun!
About this event
It's A Food Carnival With Everything Vegan & We Challenge You On Everything Being Lip-Smacking Tasty!
We are doing something magical this winter by recreating the vibe of India's carnival in our huge restaurant premises. If you have visited one in India, you know that this can't be missed. And if you haven't, I must insist on you joining us with friends, family and especially kids! These carnivals have stalls that bring the best of Indian street food and even the air smells tasty and with so many fun activities taking place you are soon taken over by a fun rush.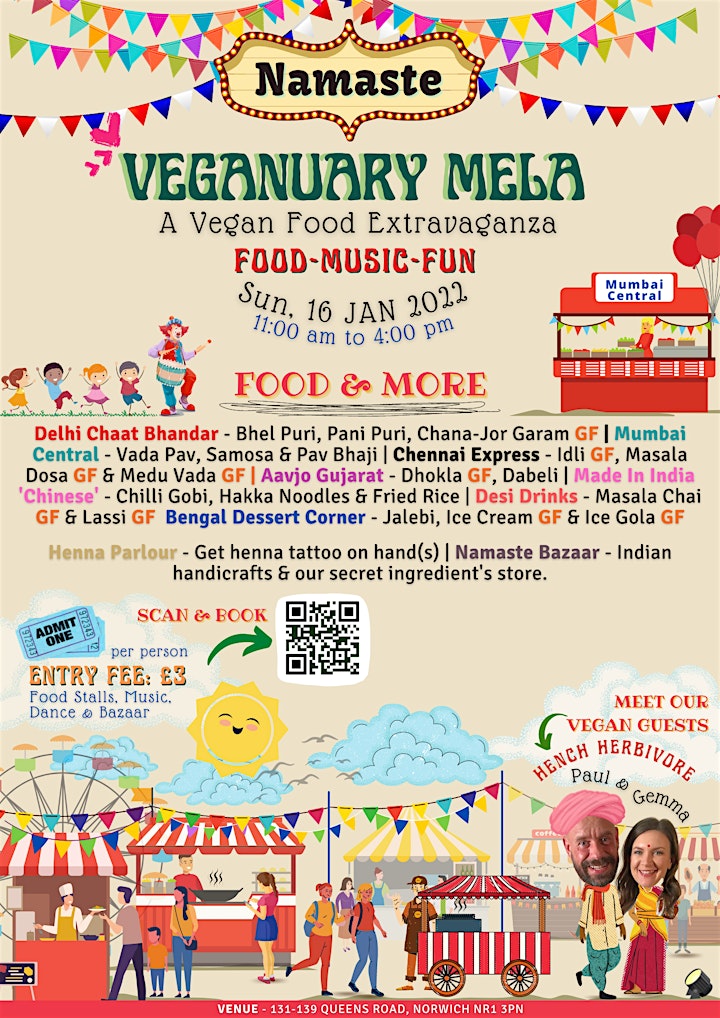 Organiser of Veganuary Food Carnival
Namaste has two restaurants here at Norwich, and each offers a different type of dining experience. Our Opie Street restaurant is cosy and intimate, and provides the perfect setting for small groups or couples, with colourful and traditional surroundings. Our Namaste Village restaurant is a larger venue, bright and vibrant, and great for larger party sizes. We can accommodate over 150 people, and often hold our events here, such as Indian Street Food evenings, and Indian dance evenings. This makes Namaste Village the perfect setting for parties, meetings, conferences and especially weddings.