Event Information
Location
Central London
Central London
United Kingdom
Description
PLEASE NOTE EXPRESSIONS OF INTEREST FOR THE LONDON WORKSHOP HAS NOW CLOSED. IF YOU ARE INTERESTED IN THIS ACTIVITY, PLACES MAY STILL BE AVAILABLE AT THE WORKSHOPS TAKING PLACE IN NEWCASTLE (16TH FEB) AND BIRMINGHAM (24TH FEB).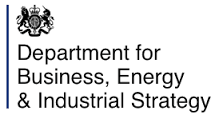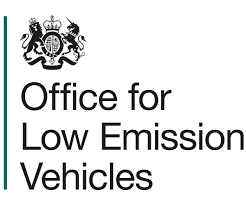 We are hosting workshops to discuss funding support for innovation in vehicle-to-grid and grid support in early 2017.
There is a significant and growing global opportunity to enhance the experience and value for plugin vehicle owners and energy system actors. Intelligently linking vehicles and their energy storage capabilities to the electricity systems expands the boundaries within which vehicles have traditionally operated, leading to new opportunities to decarbonise and add value for vehicle users.
Energy storage gives opportunities to balance the grid and manage grid constraints leading to a smarter electrical grid and potential savings, whilst lowering barriers to increased use of intermittent renewable energy sources. Both of these could result in a lower carbon and lower cost energy supply.
The automotive sector is also interested in energy storage. As the industry turns to alternatives other than internal combustion engines, we are now seeing a rapidly growing number of Ultra Low Emission Vehicles, (ULEV's) on the road which include, vehicle storage system capabilities. In aggregate, these become a very significant energy resource.
The Government has an aim of ensuring nearly all cars and vans are zero emission by 2050, and the Office for Low Emission Vehicles (OLEV) has a wide programme of support and activity to drive take up of ULEVs in support of this goal. OLEV have recently run a consultation on measures (or opportunities) in the Modern Transport Bill focused on improving the consumer experience, smart charging and the facilitation of charging infrastructure.
Government is also actively considering options to increase the flexibility in our electricity system, and the range of opportunities that ULEVs could bring in helping to achieve this goal. In November 2016, the Department for Business, Energy & Industrial Strategy (BEIS) and Ofgem, issued a call for evidence on "a smart, flexible energy system". Click here for the consultation document. The call for evidence, which closes on 12th January 2017, includes a section on how Government and industry can can most effectively promote smart integration of ULEVs into the electricity system, and suggests vehicle-to-grid as a potential priority area for smart energy innovation support.
With a great deal of interest in this area from both industry and Government, Innovate UK is therefore considering supporting this innovation space specifically. Innovate UK, BEIS and their partners are therefore keen to understand whether and how Government innovation support may be made available to catalyse developments in this area.
Feedback will be sought on how support:
could be best directed in terms of scope
where are the best capabilities in the UK relating to vehicle to grid connections, and
what are the biggest UK and global opportunities.
We are particularly interested in what new technology and approaches may be needed and where new business models may need to be trialled in order to deliver value add to consumers connecting their vehicles to energy networks. The cross sector nature of this area could present significant opportunities.
We want to hear from anyone with an interest in this area. This may be large, medium or small companies, research organisations or universities. We want to hear from all interested sectors be that automotive, energy, digital, built environment, infrastructure, human factors or any other interested person.
We are proposing to hold 3 events across the country as detailed in the links below. If you would like to come and share your views and shape Government innovation plans, please follow the link below to confirm your interest.
Date and Time
Location
Central London
Central London
United Kingdom