Description
Sea levels have risen, and it's time for a flooded BBC to make another Blue Planet. But where are all the animals? Put on your polar ice caps and join two idiots in an adventure to repopulate the sea and save the oceans! Journey to the bottom of the sea, the bottom of the BBC, and the middle of the afternoon for Luke Rollason and Christian Brighty's newest and newt-ish show.
"David Attenborough meets clowning" (Broadway Baby) in this children's comedy show by the "hugely entertaining" (Chortle) Luke Rollason and the "hilarious" (The List) Christian Brighty.
"the cleverest, best-turned comedy craftsmanship to be found on the Fringe quite simply cannot compete for a big belly laugh with Rollason… Take the kids, take the parents, you will all have a laugh" (The Scotsman)
"Amazingly entertaining" ***** Edinburgh Festival Magazine
"bizarre, original and ridiculously fun!" **** The Voice Magazine
"I cried with laughter" **** Broadway Baby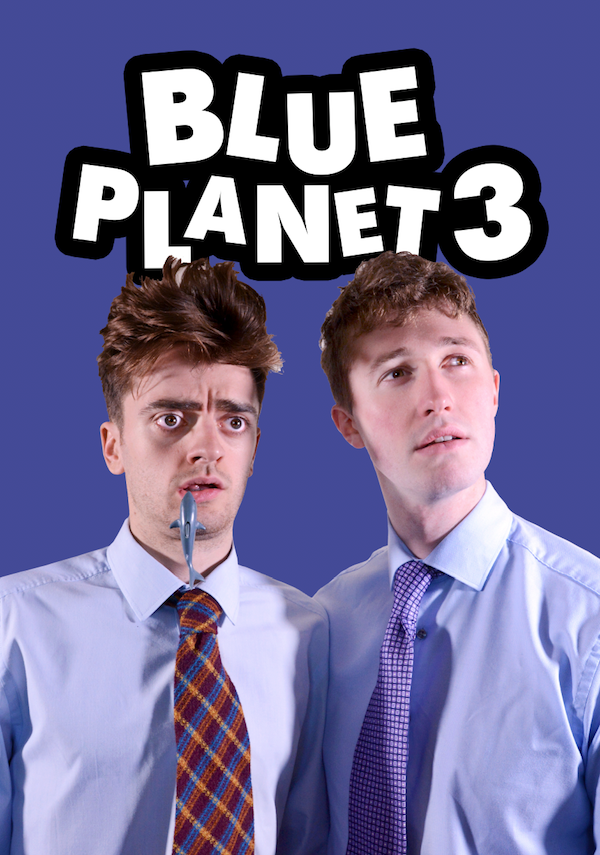 Luke Rollason and Christian Brighty are two Gaulier-trained clowns, theatre-makers and physical performers. For them, clowning is a way to make discoveries whilst performing onstage, and to create an organic relationship between performers and their audience. It is about existing together in the space and feasting on what may happen! Together with Bright Buoy productions they have created Planet Earth and Blue Planet 3, two environmental comedy shows which will leave you chuckling, not chucking, away.
Twitter: @LukeRollason
Facebook: LukeRollasonIsAClown