Description
An interdisciplinary, pop-up exhibition of contemporary and sustainable furniture and specially-curated events including performances, workshops and tastings.
For two weeks in September, Vênoor Living will take over Theatre Deli's café in Broadgate to create an exceptional furniture installation, paired up with unique curated events including art, workshops, parties, pop-up shops and performances for all the family – all on the theme of Live Beautifully, Live Sustainably.
Vênoor Living – a contemporary, design-led and sustainable lifestyle brand is teaming up with Theatre Deli – an arts charity that changes the way people think about their creative potential, in order to create a unique visitor experience during London Design Festival 2018.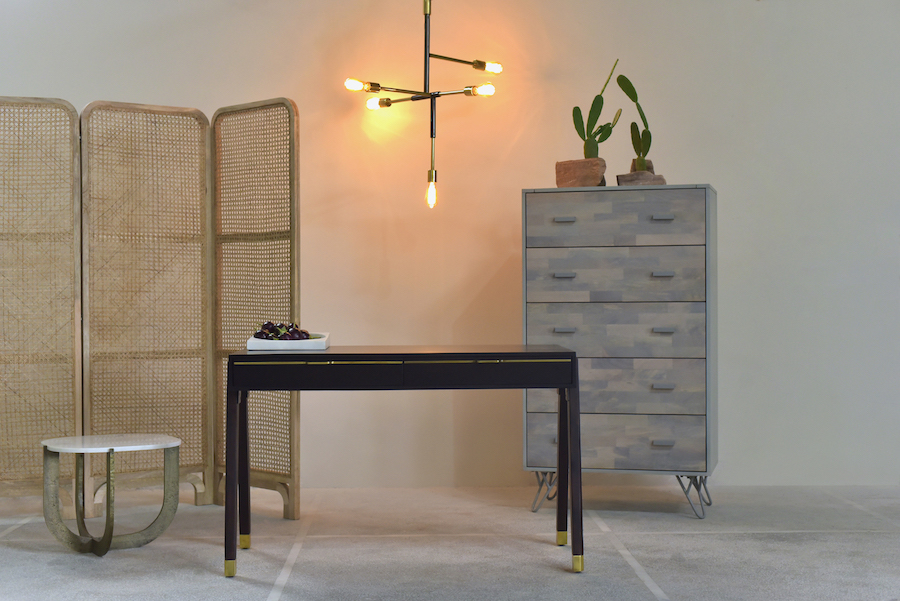 Throughout the Design Festival, everyone is welcome to visit and enjoy the furniture, watch a performance, have a drink or a bite to eat, find out more about sustainable living and experience this exclusive collaboration.
All events are FREE and open to the public.
Theatre Deli
2 Finsbury Ave, EC2M 2PA
London
Nearest Tube: Liverpool Street / Moorgate
---
Vênoor Living is a contemporary, design-led and sustainable lifestyle brand.
We create well-designed, sustainable furniture with minimal cost to our environment, whilst helping communities in need survive and thrive through improving their local surroundings and providing sustainable income opportunities.
With every order we process, we plant a tree at our regeneration project in rural India, so that we replace the natural resources that we have used.
"My Grandfather very much led by example and left a legacy behind, in terms of his love for the earth, and the values he lived by. With a renewed purpose, we ventured out to pursue our own legacy by launching Vênoor Living, where we believe in the concept 'Live Beautifully, Live Sustainably." (Wesley Pereira, CEO, Vênoor)
Instagram: venoorliving
Twitter: @VenoorLiving
Facebook: @venoorliving
---
Theatre Deli expands opportunities for people to make and experience art.
"We passionately believe in the social, psychological, political and economic benefits of making and experiencing art and culture. Our mission is to enable people to make art for themselves, for others and for their communities."
To create these opportunities, we believe in doing things differently, providing alternative ways of experiencing art from what's traditionally on offer or finding completely new opportunities where there weren't any before.
Instagram: theatredeli
Twitter: @theatredeli
Facebook: @theatredeli