Location
Mindspace
9 Appold St
London
EC2A 2AP
United Kingdom
Refund policy
Contact the organizer to request a refund.
Eventbrite's fee is nonrefundable.
Connecting Startups to Leading Experts in Venture Investing
About this event
Attend our LIVE event in central London, Network 1:1 with leaders in VC (plus drinks!)
Our event is in-person with panels of experienced VCs chatting about the startup world. Attend for two panels of VCs and industry experts, meet 10 great startups who are currently fundraising, network and learn from investors over a few drinks :-)
Which VCs are attending?
Want to Pitch your startup?
Thanks to our sponsors!
OVHcloud is a leading European cloud hyperscaler and has been a cloud and infrastructure provider for over 20 years, with more than 1.5 million customers worldwide served by 32 global water-cooled data centres. The Startup Program provides tech startups with €10,000 of cloud hosting credits and up to €100,000 for scale-ups, enabling them to facilitate exponential and international growth.
Host Sponsor (our venue): Mindspace
Mindspace believe that when people are excited about coming to work, businesses thrive. Our members enjoy better employee engagement and satisfaction, realize higher productivity and innovation, and attract and retain the best talent. We give business owners the peace of mind to focus on their core business priorities, while we take care of the rest.
Bronze Sponsor: Nigzu
ReReporting Credit Reports and Scores, Credit Building Designed For You. An Open Banking-powered system to help ALL build creditworthiness effortlessly.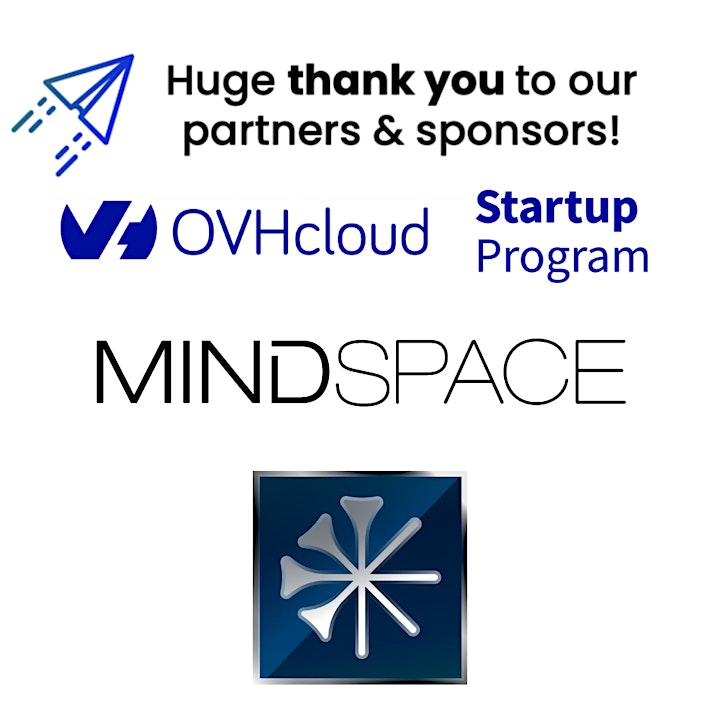 Panel 1: Advice from VCs on Traction & Sales
Nikita Andersson, Hummingbird Ventures
Part of the Hummingbird Ventures team with a focus on the Nordics, Baltics and CEE. I am here to help entrepreneurs and companies grow faster.
David Boulton, Newzone Ventures
Passionate about working to help daring founders build legendary companies from early-stages to IPO and beyond.
An open and accessible VC
Abhishek Krishna Lahoti, Sapphire
Abhishek leads Sapphire's business development efforts in the European market, focusing on expanding the Sapphire Ventures CXO network and helping portfolio companies accelerate their growth in the region. Abhishek works on initiatives around thought leadership, CIO and CXO networking, market penetration, GTM best-practices, and more.
Charlotte Barttelot, MMC
Charlotte leads the digital health investing at MMC and has been venture investing into early stage companies for over 3 years. Prior to this, Charlotte spent 5 years at SVB in leveraged finance working with late stage software companies.
Panel 2: Questions VCs ask Startups
Sarah Melaney, Brown Rudnick
"Sarah is a corporate partner at the international law firm of Brown Rudnick and has been working in VC for 6 years. Prior to that Sarah was a capital markets lawyer. This unique skill set allows Sarah to stay with companies from start-up stage to exit and beyond. In fact, Sarah acts as quasi-general counsel for a number of companies and funds. Sarah also co-heads Brown Rudnick's impact investment team and is the leader and founder of Brown Rudnick's Women in Business Hour which offers extensive support to founders."
Andrew Wordsworth, Sustainable Ventures
Andrew Wordsworth is a Founder and Managing Partner of Sustainable Ventures which was established in 2011 with a vision of the world in which the twin challenges of climate change and resource scarcity are addressed by commercial solutions. . Our team includes some of the country's most talented venture development and early stage investment professionals all dedicated to creating value for our community whilst making the world a better place.
Ruslan Sarkisyan, Begin Capital
Launched Begin Capital in 2019 as a founder and Managing Partner. Prior to Begin Capital was a part of Runa Capital venture fund focusing on Series A/B deals in Europe. Ex-McKinsey strategy consultant.
Edward Kandel, Founders Factory
At Founders Factory, lead our investments in Fintech, Insurtech & Proptech as well as supporting all our fintech portfolios with raising from VCs across different stages. Previously part of Creator Fund & Campus Capital and co-founded a startup at school.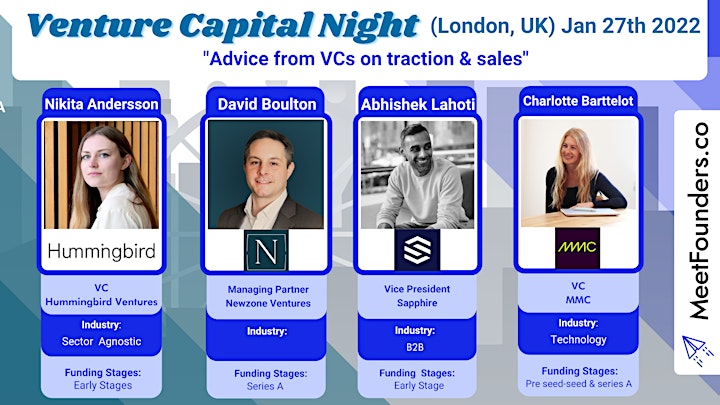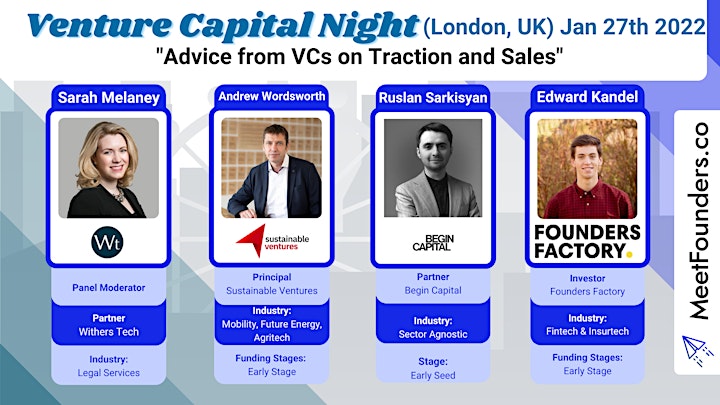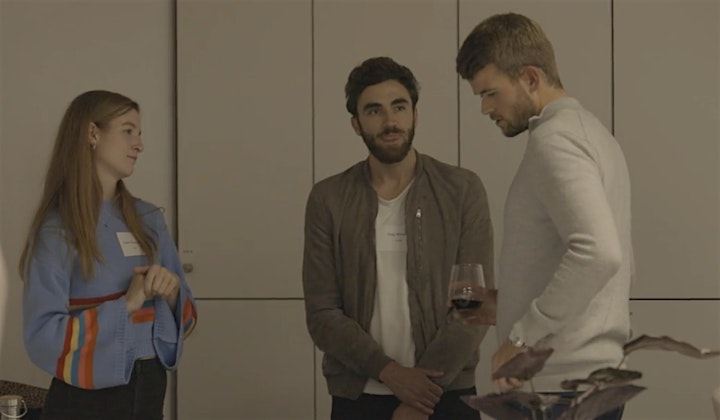 What happens at the event?
Attend live, network with investors, VCs, startups who are currently raising funds, and future founders. Top VCs, Investors, and successfully funded founders share their insights and secrets about the industry.
⭐ VC and Industry Expert Panels
Learn from industry experts in the investment and startup world.
Agenda
7-7:30pm - Panel 1
7:30-8pm - Panel 2
8pm-8:30pm Startups give 2.5 minute pitches to the room
8:30-9pm - Drinks, Startup Networking *VCs mingle with startups and vote for the top two startups of the evening
9-10pm - Drinks and nibbles, networking
⭐ Start-up Pitches and Feedback from Judges
Start-ups give elevator pitches (2 minutes and 30 second each) at 7pm, and are given feedback from our judges who are all active VC and Angel investors. Investors from around the world attend and watch the pitches, and startups/investors have the chance to network and build their deal-flow. All startups get to network with VCs and get their feedback from 8:30-10pm.
The top startup is voted as "Most Investable" by a panel of VCs, gets a graphic to display on their social media, and goes on to fame and fortune!
What are you waiting for, just get your ticket already? 😎
COVID STATEMENT:
Thanks so much for considering attending our event! For your safety, we will ask ALL attendees to take a lateral flow test on event day, and we will offer refunds to anyone who tests positive or feels unwell. This is for all of our safety and to keep our events great!
To help keep everyone safe, we will also take the following actions:
1. All staff members will have masks on during the event, and attendees will be asked to wear masks when not eating/drinking
2. The UK government has stated they do not plan on shutting down, and are encouraging events to move forward safely
3. Despite this, if there is a shut down we will move our event from in-person to online, offer refunds to those who do not want to attend a virtual event, and continue as scheduled
We hope you can attend our events and to see you soon in London :-)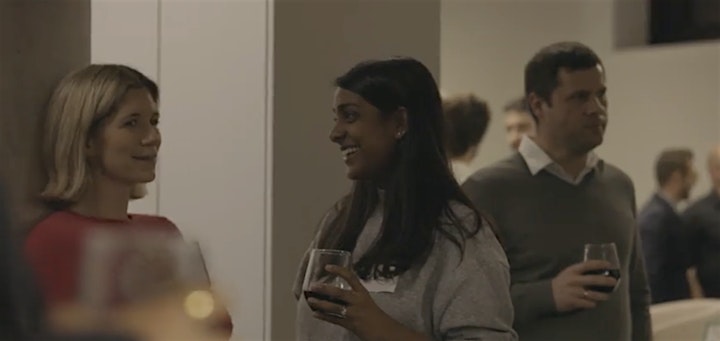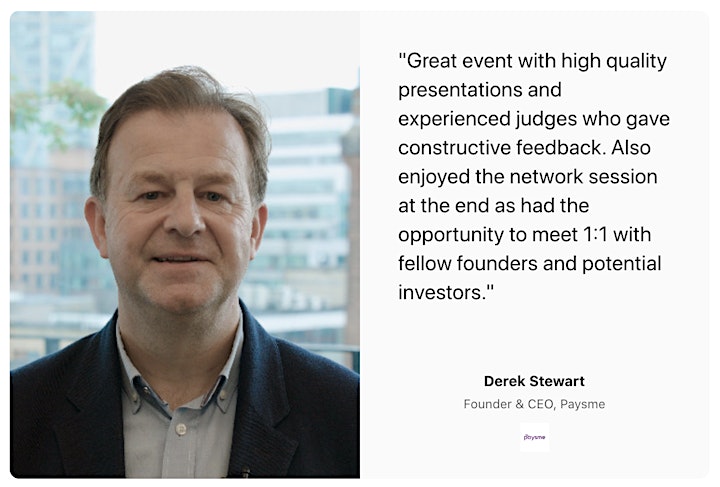 Discover an Inside View on Start-up Investment
Startup investment or raising finance is often an opaque hidden mystery to most seeking it. Come and join us for 2 elite panels of investment industry insiders who will shine a spotlight on the process.
This rare inside view will educate, entertain and give you solid advice from those who know. Limited places available for this action-packed event, grab a ticket now.
Attend our LIVE events: Hours of virtual panels with 10 leading experts in Venture Capital and Startup world. Plus, live pitches from startups seeking funding!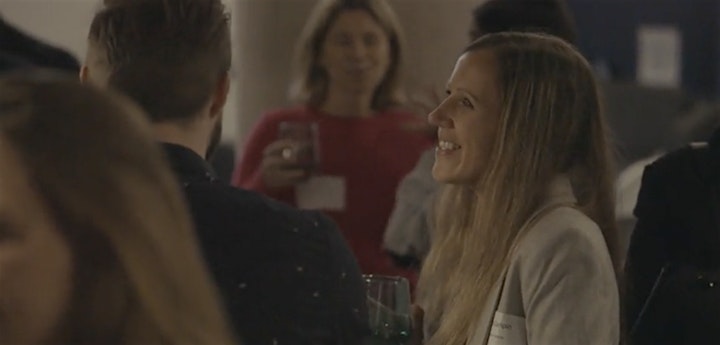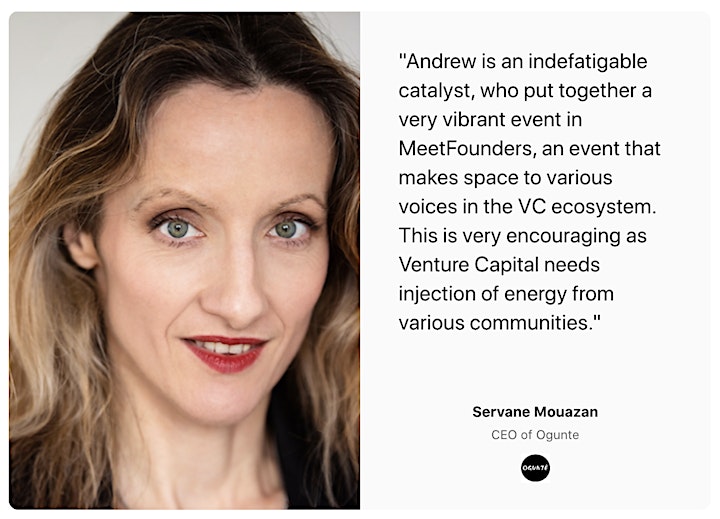 Panelists announced weekly as the event approaches :-) Follow us on LinkedIn for updates
Our event gives you the opportunity to network with the top investors in Europe, learn from their experiences with thousands of startups, and have the chance to build relationships!
Head to our website for a ticket, and make sure to head there now. Seriously, hope to see you there.