Connecting Startups to Leading Experts in Venture Investing
About this event
Attend our LIVE event in central London, Network 1:1 with leaders in VC (plus drinks!)
Our event is in-person with panels of experienced VCs chatting about the startup world. Attend for two panels of VCs and industry experts, meet 10 great startups who are currently fundraising, network and learn from investors over a few drinks :-)
Want to Pitch your startup?
Thanks to our sponsors!
Powered by over 250 lawyers in key financial centers, including New York, London, Paris, Boston, California, and Washington DC, Brown Rudnick is a law firm designed for speed and performance.
Our advice is practical and business-driven – not abstract or opaque. And our progressive operating model takes collaboration to a new level – benefiting like-minded clients who want muscular, integrated service, timely delivered.
Host Sponsor (our venue): Ascension, hosted at Wayra
Ascension is an early-stage VC built by exited entrepreneurs to back the next generation of tech and impact founders.
We have backed 125+ tech startups to date through our (S)EIS & Institutional Funds. Beyond our capital, we devote our proven operational expertise, platform resources, and extensive network to support founders on their journey.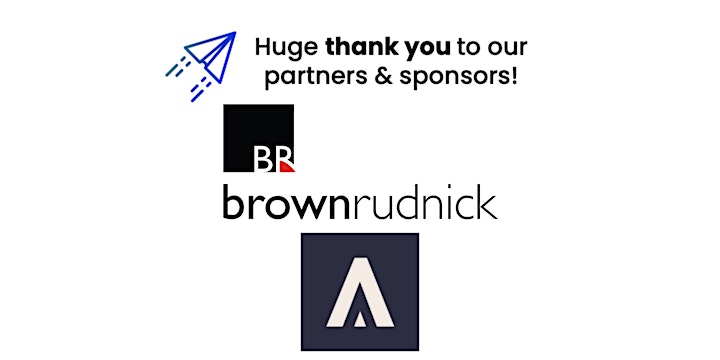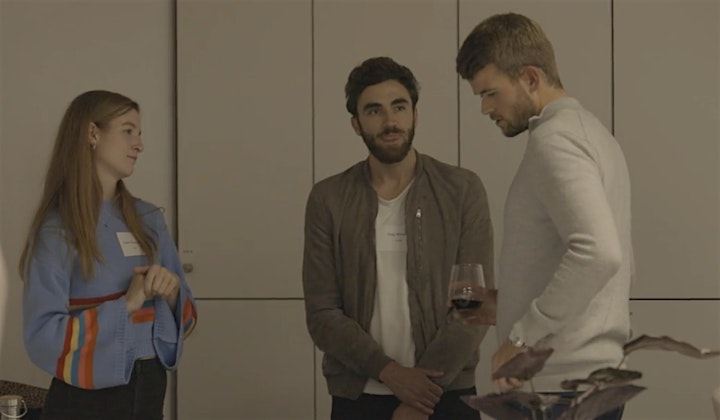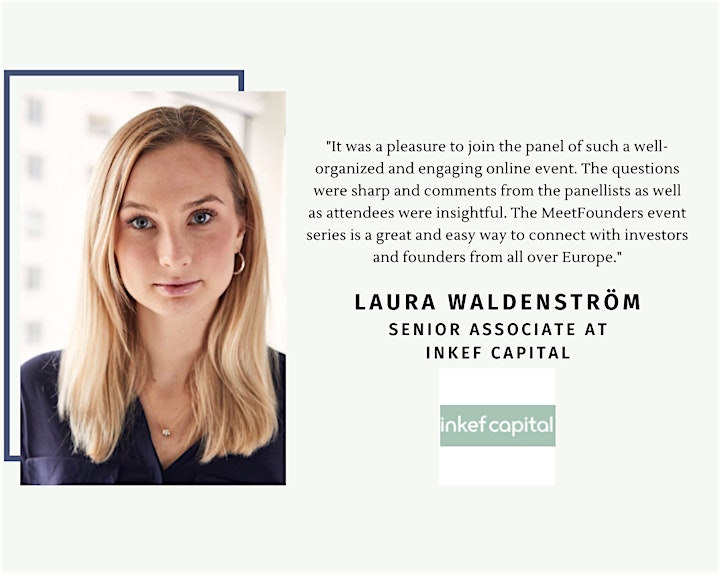 What happens at the event?
Attend live, network with investors, VCs, startups who are currently raising funds, and future founders. Top VCs, Investors, and successfully funded founders share their insights and secrets about the industry.
⭐ VC and Industry Expert Panels
Learn from industry experts in the investment and startup world.
Agenda
6-6:30pm - Panel 1
6:30-7pm - Panel 2
7pm-7:30pm Startups give 2.5 minute pitches to the room
7:30-8pm - Drinks, Startup Networking *VCs mingle with startups and vote for the top two startups of the evening
8-9pm - Drinks and nibbles, networking
⭐ Start-up Pitches and Feedback from Judges
Start-ups give elevator pitches (30 second each) at 7pm, and are given feedback from our judges who are all current investors. Investors from around the world attend and watch the pitches, and startups/investors have the chance to network and build their deal-flow. The top two startups pitch for 5min to the entire audience and get 5min feedback/advice/questions.
What are you waiting for, just get your ticket already? 😎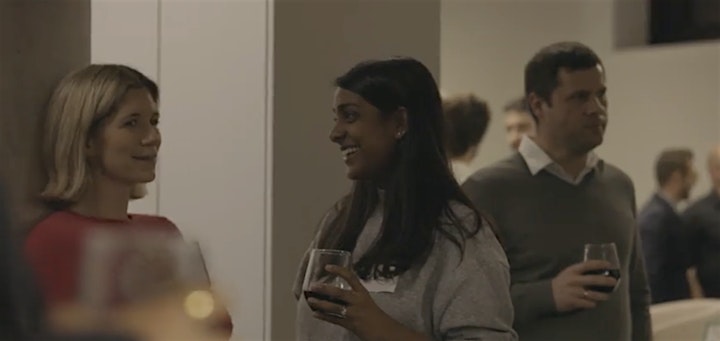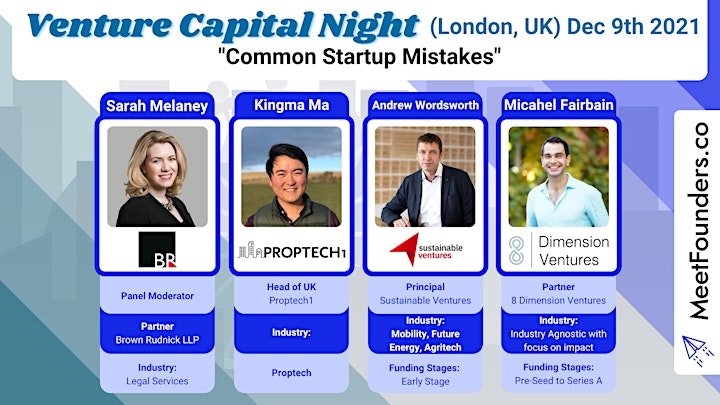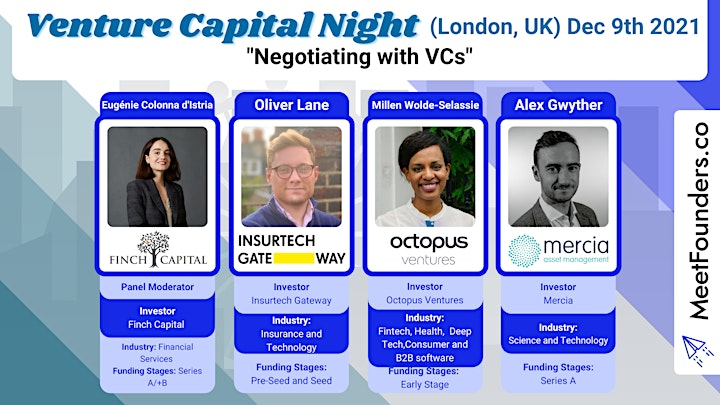 Discover an Inside View on Start-up Investment
Startup investment or raising finance is often an opaque hidden mystery to most seeking it. Come and join us for 2 elite panels of investment industry insiders who will shine a spotlight on the process.
This rare inside view will educate, entertain and give you solid advice from those who know. Limited places available for this action-packed event, grab a ticket now.
Attend our LIVE events: Hours of virtual panels with 10 leading experts in Venture Capital and Startup world. Plus, live pitches from startups seeking funding!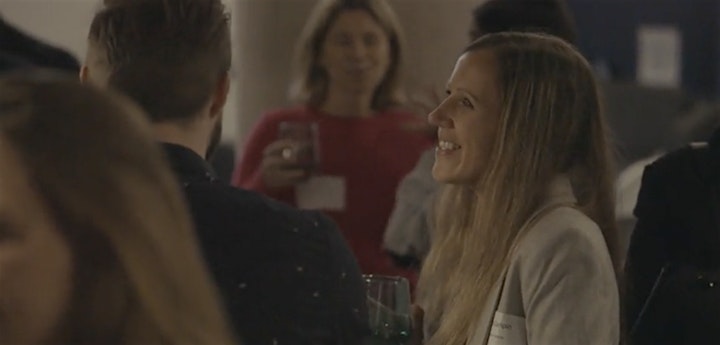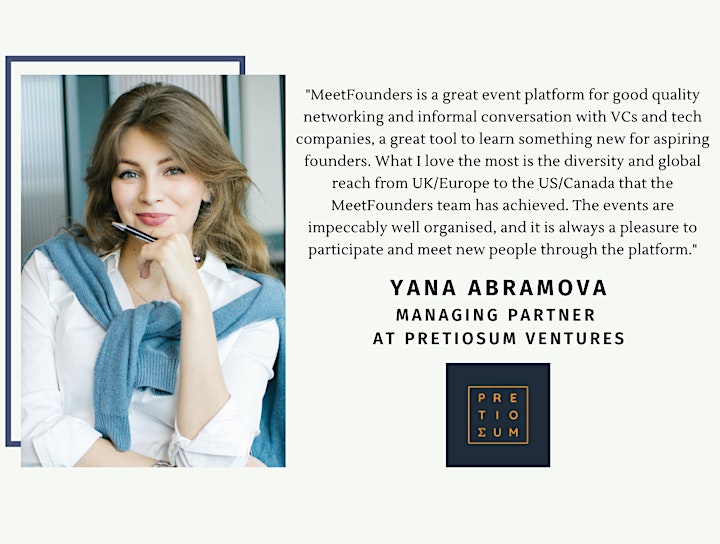 Panelists announced weekly as the event approaches :-) Follow us on LinkedIn for updates
Our event gives you the opportunity to network with the top investors in Europe, learn from their experiences with thousands of startups, and have the chance to build relationships!
Head to our website for a ticket, and make sure to head there now. Seriously, hope to see you there.