Venture Capital: Raising Finance for Small- to Medium-sized Enterprises (SMEs) in Africa

Monday, July 9, 2012 from 6:30 PM to 9:30 PM (BST)
Event Details
*** Update: Summary of the event and links to video streams can be found on http://blog.amoo.co.uk/2012/07/raising-venture-capital-vc-in-africa.html***
Following from a very successful collaboration with Judge Business School, University of Cambridge on their Doing Business in Africa conference, and media partnership with the London Business School for Africa Day 2012, we are delighted to present our next PfA event - Venture Capital: Raising Finance for SMEs in Africa. We will host two sessions namely, an investor panel and an entrepreneur panel.
We'll focus on the key challenges and opportunities that business owners and startups face in Africa when raising finance, at a time when capitalism is under attack in the Eurozone. How can managers balance between operating in a lean economic environment and staying ahead of the competition and raising finance to scale growth?
The investor panel consists of professionals that are active in Africa. The entrepreneur panel are real entrepreneurs with African businesses. Each panel will speak from their own perspective thus giving unique insight to 'both sides of the coin'. The format for our sessions is a moderated conversation and Q&A.
This will be a paid event as we have a limited number of spaces.
Confirmed speakers are below. More speakers to be added in the coming days. There is more information about our network on www.professionalsforafrica.com

6.30pm Registration and networking
7.00pm Welcome note and introductions by Professionals for Africa
7.05pm Session 1 - Investor Panel moderated by Mark Florman
8.00pm Session 2 - Entrepreneur Panel moderated by Nzube Ufodike
8.45pm Networking and Refreshments
9.30pm Close

Session 1 - Investor Panel:
Michelle Kathryn Essomé - CEO, African Venture Capital Association (AVCA)
John Butt - CEO, Conduit Ventures
Simon Merchant - CEO, Jacana Venture Partnership
Moderator:
Mark Florman - CEO, British Venture Capital Association (BVCA)

Session 2 - Entrepreneur Panel:
Remi Okunlola - Co-Founder, SeaWolf Oilfields
Hannah Acquah - Founder, The Knowledge Channel
Joe Collins - Founder, African Supplies
Moderator:
Nzube Ufodike - Founder, Amoo Venture Capital Advisory
Biographies

Michelle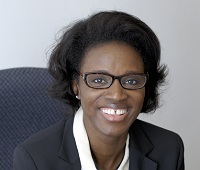 Kathryn Essomé is the CEO of the African Venture Capital Association. She brings nearly 20 years of investment banking experience covering marketing and origination roles in equities, fixed income and investment management with Merrill Lynch, Goldman Sachs, JPMorgan, Lehman Brothers and Nomura, including two years marketing private equity funds to UK LPs. Michelle has an MBA in Finance from Columbia Business School, where she was a Robert F. Toigo fellow, and a BBA in Finance from Howard University. She has worked in the US, UK and France, and is fluent in French. Michelle is an Ambassador for the charity Build Africa and has lived in Niger.
John Butt is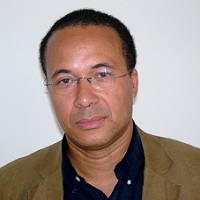 a General Partner at Conduit Ventures Ltd, a UK and China based venture capital fund manager which operates in strategic partnership with blue-chip institutional, industrial and sovereign wealth investors, investing in a range of advanced technologies which provide solutions to addressing resource security and efficiency issues across a range of applications and markets globally – with emphasis on Europe and the emerging markets. John is responsible for the overall strategic direction of the Conduit funds and represents the funds' investments through directorships in listed and unlisted companies in Europe, North America and China. John is currently exploring strategic interests in emerging countries in Africa.
Prior to Conduit, John worked as a Director with Citigroup Global Markets (Corporate Finance/Mergers & Acquisitions) and Price Waterhouse LLP International Privatization Group in Europe, North America and the fast emerging frontier markets. In this capacity he worked with Governments (Former Soviet Union, Central and Eastern Europe, Africa, North & South Asia), multilateral and corporate institutions, and entrepreneurs. He started his financial career as a regulator with the Bank of England, London and holds degrees in Biochemistry from the University of St. Andrews Scotland and an MBA from Kenan-Flagler Business School of the University of North Carolina at Chapel Hill, USA. He is a member of the Institute of Directors, London.

Simon Merchant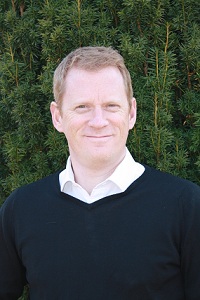 is the CEO of Jacana, a pan-African private equity business that aims to create new jobs in Africa by investing in entrepreneurs and supporting the growth of small and medium-sized enterprises (SMEs).
Simon is an entrepreneur with a background in finance, IT and venture capital. Previous roles include heading up Morgan Stanley's technology M&A business for Europe and co- founding and leading the development of a market leading software business that was sold to a US public company in 2005.
Jacana (www.jacana.org) is a leading African SME investment group blending developed world private equity experience with high quality local teams in key markets. The business was founded in 2008 and some of Jacana's teams have been operating in Africa since 1999. The group has 18 investment professionals in 4 offices (Accra, Nairobi, Dar es Salaam and London) and its assets under management total $45 million for investment in SMEs in 6 African countries. So far, Jacana's teams have invested nearly $20 million in 19 portfolio companies employing over 500 people.
Mark Florman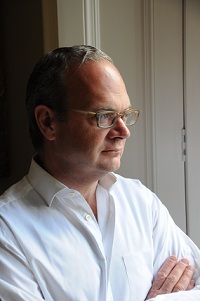 has been Chief Executive of the British Private Equity and Venture Capital Association (BVCA) since 2011. He represents the industry with government and speaks across the world on global economic trends, the rise of the emerging markets and Africa.
He joined The Northern Trust Bank, Chicago, in 1981 where he co-founded the interest rate swap business in America and worked in corporate banking, US T-Bills and money & capital markets. From the mid-1980s as a Director of County Bank and then as a Partner of Enskilda Securities, he advised on corporate restructurings, M&A and equity capital markets.
In 1992 Mark co-founded the investment bank Maizels, Westerberg & Co. which became the leading independent European firm in M&A and corporate restructurings. Maizels established advisory businesses in mergers & acquisitions, shipping, structured finance and principal investing. He sold the firm in 2000 to create Aros Maizels, one of the largest investment banking platforms in the Nordic countries.
Between 2001 and 2008 he was Senior Principal at the European private equity firm, Doughty Hanson. He served as Chairman of LM Glasfiber, today the world's leading manufacturer of blades and components for wind turbines.
Away from his business activities, Mark has been active in politics, advising the UK Conservative Party on strategy and financing, and was Senior Deputy Treasurer of the Conservative Party for many years. He founded 8 Miles, the private equity fund for Africa, with Bob Geldof KBE, and is the Senior Adviser to the fund. He is also on the board of the Swedish Chamber of Commerce and is Chairman of Legacy List, a charity working in partnership with the Mayor of London.
In 2010 he became Chairman of the political think tank, the Centre for Social Justice, which he co-founded with Iain Duncan Smith M.P. and others. In addition, he is Chairman of Build- a-School, the programme to build primary schools in rural east Africa; the programme has built 115 schools.
Mark graduated from the London School of Economics and Political Science. He is married and has three daughters.
Remi Okunlola is co-founder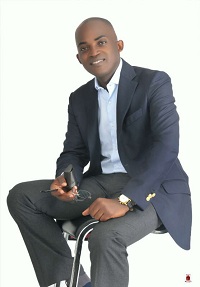 and director of Africa's first indigenous offshore drilling company, SeaWolf Oilfields, which is today contracted to the most regarded International Oil Companies- ExxonMobil, Total Exploration, Addax Petroleum and Conoil Producing. Prior to co-founding this first of its kind enterprise, Remi was partner of a top Lagos commercial law firm, Perchstone & Graeys, which he also co-founded in 1997.
In 16 years since returning to live in this, one of Africa's 'Lions on the move', Remi has participated as lawyer, and now on the business side, in delivering some of Nigeria's most internationally regarded deals - including the award winning Nigeria LNG financing transaction, the Brass LNG project, and now the ambitious first of its kind SeaWolf project. Notwithstanding his successes on the enterprise front however, Remi's true renown lies in his commitment to not-for-profit causes.
A keen supporter and promoter of the arts, Remi has given immensely over the years to causes affecting Nigeria's under-appreciated and under-regarded purveyors of arts and crafts, including Nigeria's thespian and indigenous music communities. Remi is passionate about a number of other causes, and is particularly proud of his work as member of the governing council of the Bloom Cancer Care and Support Centre; as founder of the Kufremi Trust, a rescue and rehabilitation centre for child victims of witchcraft practises; and as chairman of the Board of Trustees of ROPES, which sponsors highly gifted indigent children through school.
Remi holds an LLB. in Law and an MBA. He is a New York Attorney, a Nigerian legal practitioner and an English Barrister.
 
Hannah Acquah is the founder and Chair o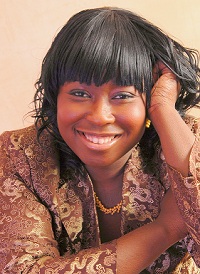 f The Knowledge Channel (TKC), a platform that uses online and mobile technology to educate. TKC bridges the education gap for students, young professionals, entrepreneurs and artisans through practical skills training for future employment and professional enhancement.

Hannah is an Economist specialised in African Strategic Business opportunities and Economic Development with over 10 years of experience within the commercial, Diplomatic and professional educational sectors (such as Deloitte and Touche, Embassy of the Republic of The Gambia Washington DC, and Vanderbilt University). Hannah's professional and training commitments range from consulting on international businesses, to implementing and improving development projects, and providing capacity building skills to young professionals across four continents; including Africa. In addition to her international work experience she was a contestant on the inaugural Apprentice Africa (2008) reality show and is a dynamic speaker on international development and culture adaptation.

Hannah holds an MA in Economics (honours) from Vanderbilt University, USA, and a BSc in Information Systems and International Economics from University of Maryland, USA. She is a distinguished member of Worldwide Who's Who (2012) and is a Fellow at The Royal Society of Arts, UK (2011). She is a visionary, is multilingual and is a strong supporter of innovative and creative projects.

Joe Collins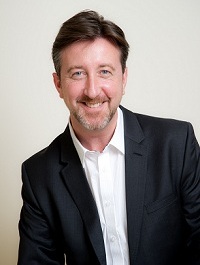 is the founder of African Supplies. After qualifying at Portsmouth University in 1992 he worked for Unilever foods division in Sales and Marketing for 5 years before moving to the Middle East where he worked initially supplying OE product to the motor industry, before joining AHI roofing Ltd, a New Zealand manufacturer of roofing systems.
AHI Roofing are a part of Fletcher Building Ltd, one of New Zealand's biggest companies, with a 4 billion turnover. Although Fletchers are mainly Australasian, AHI is represented in 130 countries worldwide.
In 2000 he moved back to the UK and registered African Supplies Ltd (ASL). The business was established as a consultancy to find new distribution partners in Africa for AHI Roofing and other building material suppliers. From being very much a one man show with a first year turnover of US$330,000, ASL now employs nine people, two of whom are based full time in Africa and three others who travel regularly through East and West Africa. The business now manages sales of over $30 million p.a. across a base of 11 distribution partners covering 15 sub-Saharan countries.

Nzube Ufodike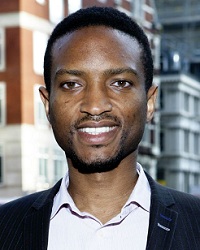 is the founder of Amoo Venture Capital Advisory. His professional experience covers technology, entrepreneurship and finance. He founded Amoo in 2009 to support exceptional SMEs seeking growth capital. Previously, he worked in finance roles in global investment banking and asset management desks covering fixed income, portfolio management, risk, strategy, macro economics and client relationships.
As part of Nzube's commitment to building strong and healthy communities, he volunteers and works with community-oriented projects that invest in developing human capital and nurturing talent for example by serving as a board advisor to SIFE, QMUL chapter (an international non-profit that works with leaders in business and higher education), and to MoDiSe (tech company that focuses on health care delivery for underserved urban and rural populations in developing countries). He speaks at and organises events in London and West Africa, and holds Computer Science undergraduate and postgraduate degrees from Queen Mary, University of London.

Supported by:
Amoo Venture Capital Advisory is an accessible team of professionals with intercontinental experience and expert know-how in a range of finance and technology specialisms relevant to raising venture capital for high potential tech companies. They support pre- and post-VC technology start-ups with advisory services and fund raising. They are geographically interested in OECD and Emerging Markets.
Executives in Africa are a highly experienced team of recruitment professionals with particular expertise running senior level and exectuve searches in Africa. With an extensive international network, combined with the understanding of recruiting into local markets in Africa, we offer an unrivalled ability to deliver our clients needs for hiring C-level executives across the continent. Our search process is thorough, efficient and tailored to the specific needs of each client. We expect and offer honesty and integrity when working in partnership with our clients, valuing long term relationships above short term gain. Above all, we pride ourselves on delivering what we promise.
Kamuna enjoys working with organisations and individuals who recognise the benefits of celebrating diversity and cultures. We organise cultural and diversity events, including corporate Black History Month events and school workshops. You can also come to us if you need alternative event suppliers, ranging from African caterers to Bollywood dancers.
When & Where

8 Members Club (020 7621 0808)
1 Change Alley
Bank
EC3V 3ND London
United Kingdom


Monday, July 9, 2012 from 6:30 PM to 9:30 PM (BST)
Add to my calendar
Organizer
Professionals for Africa (PfA) is a network of UK-based professionals, who either identify as African or have an interest in Africa. The network consists of successful individuals from a refreshingly wide cross section of industries and sectors.