Sales Have Ended
Ticket sales have ended
Thank you for your interest in Venturefest South. Event Registration is now closed however you are welcome to join us at the Ageas Bowl and register at the venue when you arrive. For more information about the event visit www.venturefestsouth.co.uk
Sales Have Ended
Ticket sales have ended
Thank you for your interest in Venturefest South. Event Registration is now closed however you are welcome to join us at the Ageas Bowl and register at the venue when you arrive. For more information about the event visit www.venturefestsouth.co.uk
Description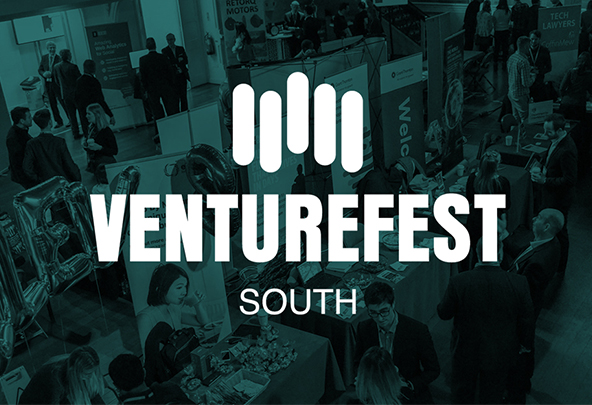 Pre-registration has now closed but please come along to register on the day or on Eventbrite from 07:00 on Friday 29th March!
#VFS19 Friday 29th March 2019
Once a year, the region's innovators, entrepreneurs and investors come together in one place to showcase the latest technology, share thinking and explore new ideas. Our annual interactive one day conference features great speakers, seminars and workshops and valuable investor pitching sessions, as well as demonstrations of the latest technology and innovations.
TICKET INFORMATION
The limited edition early bird deal

For early adopters who know a great deal when they see it (book by Jan 14). Commit to us and we'll give you a limited, subsidised ticket thanks to the partners and sponsors of Venturefest South.

The access all areas, all day admission

The ticket for everybody including; innovators, investors and entrepreneurs. This bad boy will allow you to get the most out of #VFS19 the ticket includes an invitation to the evening drinks and networking event.

Promo-codes and subsidised tickets

Thanks to partners and sponsors at Venturefest South, there are a number of ways you can get hold of subsidised tickets, this includes:
• Having attended a Rumble event and got the discount code from the organiser.
• Having a VIP Partner ticket. The Partners and Sponsorts will issue codes directly to their guests. If you have a code, look at the instructions below to use it.
• By using a 'In Education' subsisised ticket code, if you are in full time education you can attend the event at no cost.
• By using a subsidised promotional code issued by Venturefest South.
Promo-code instructions

If you have a promo-code, it is easy to use. Simply click on the 'enter promotional code' button in the top corner to where the tickets are listed. Enter your code and click and apply.

Your reduced cost ticket type will appear and then all you have to do is select your ticket, click checkout and fill out the rest of your details. Easy.

If you have any problems accessing your code, please contact shirley@hampshireconferencebureau.co.uk or sarah@hampshireconferencebureau.co.uk

KEY CONTACTS
FREE showcase stands for innovators
Register for investment pitching
anthony.gallagher@solent.ac.uk
Exhibitor stands and sponsorship
Press and media enquiries
marketing@venturefestsouth.co.uk
Event management & logistics enquiries
shirley@hampshireconferencebureau.co.uk or sarah@hampshireconferencebureau.co.uk
Speaker applications & all other enquires
Organiser of Venturefest South 2019 / #VFS19
The Venturefest Network draws local innovation eco-systems together through a number of events around the country, working closely with the Knowledge Transfer Network, Innovate UK and other national partners to strengthen connectivity between these innovators, investors and entrepreneurs.