Location
The Eastside Rooms
Woodcock Street
Birmingham
B7 4BL
United Kingdom
Connecting investors, innovators and entrepreneurs in the West Midlands
About this event
Being supported locally by business, universities, science parks and business support organisations Venturefest WM provides entrepreneurs, investors and innovators the chance to meet, engage and exchange ideas for co-operation and collaboration, particularly in the fields of science and emerging technologies.
A key feature of Venturefest West Midlands is the programme featuring industry leaders delivering insightful, challenging and inspiring keynote and panel discussions. Accompanied by interactive workshop sessions delivered by our expert partners.
Running alongside Venturefest West Midlands for another year will be Minerva Birmingham Pitch Up, a pitching competition for business owners, giving a unique opportunity for businesses to raise their profile both in the West Midlands and in front of a national audience of investors. Business owners are invited to present their ideas in a pitch for investment and stand a chance of winning one of several awards.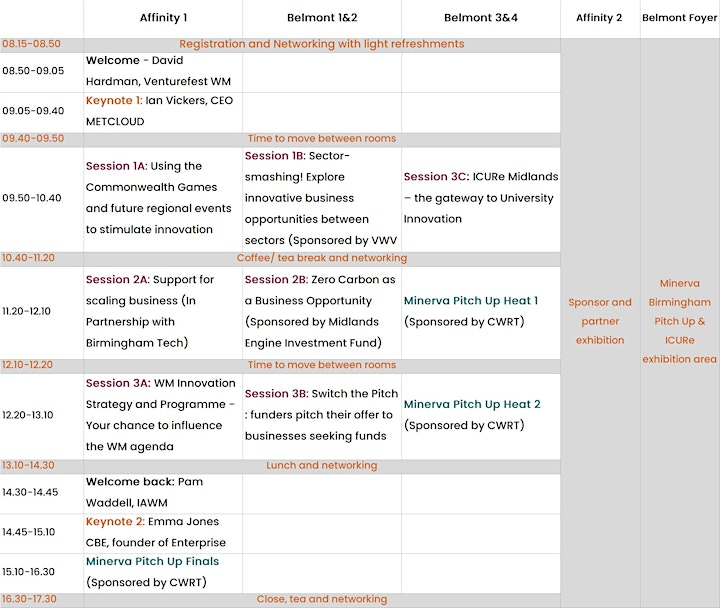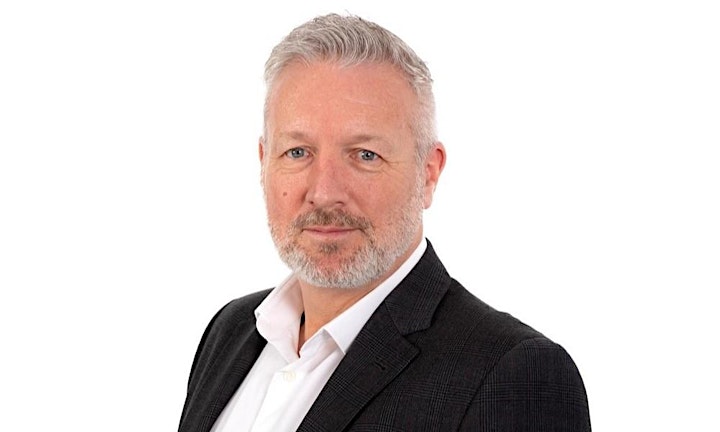 Ian Vickers, CEO METCLOUD
In 2017, Ian launched the METCLOUD brand. The organisation has gone on to be recognised as one of the most secure cybersecurity platforms in the UK and has won dozens of internationally recognised awards for innovation. METCLOUD recently raised £1 Million `seed' funding from Midlands Engine Investment Fund (MEIF) and is collaborating with Birmingham City University on a Knowledge Transfer Partnership to continue development of a world leading cybersecurity platform harnessing AI/ML and Data analytics.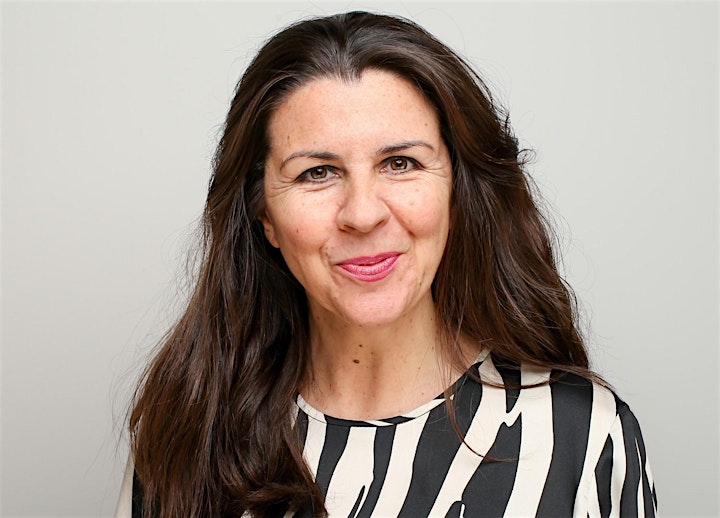 Emma Jones , founder of Enterprise Nation
Following a degree in Law and Japanese, Emma joined international accounting firm Arthur Andersen, where she worked in London, Leeds and Manchester offices and set up the firm's Inward Investment practice that attracted overseas companies to locate in the UK. In 2000, bitten by the dot.com bug, Emma left the firm to start her first business, Techlocate.
After 15 months, the company was successfully sold to Tenon plc. The experience of starting, growing and selling a business from a home base gave Emma the idea for Enterprise Nation which was launched in 2006 as the home business website.
The company has since expanded to become a small business membership community of over 75,000 people who benefit from events and support: online and in person. Enterprise Nation also presents a campaigning voice to government and the media on behalf of its members.
In 2021, Emma was awarded a CBE for services to small businesses and entrepreneurs.