Venturespring presents The Future of Retail Challenge

Friday, 17 June 2016 at 19:00

-

Thursday, 14 July 2016 at 22:00 (IST)
Event Details
There's an exciting future retail challenge running in London at the moment that we think you should know about where you canwin access up to up £750,000 worth of investment and business acceleration support for your startup.
CHECK OUT THE FUTURE OF RETAIL CHALLENGE SITE HERE
Please note: This is not official event website- You should register HERE
Venturespring, the international venture development studio – in association with IBM, Argos, Unilever Foundry, Iceland, London & Partners – present the Future of Retail Challenge 2016. They're challenging startups, developers and entrepreneurs to create a retail app or startup that addresses some of the biggest problems facing retailers today. 
The Future of Retail Challenge isn't just an abstract exercise in code development. It's an attempt to get us thinking about the real problems and potential new developments in the retail industry that will change the way we shop in the future – from VR to personalised shopping to fashion to operations to ecommerce and more. If this sounds like you, the first thing you'll want to do is to explore the Challenge page to learn more about the specific challenges, prizes and judges.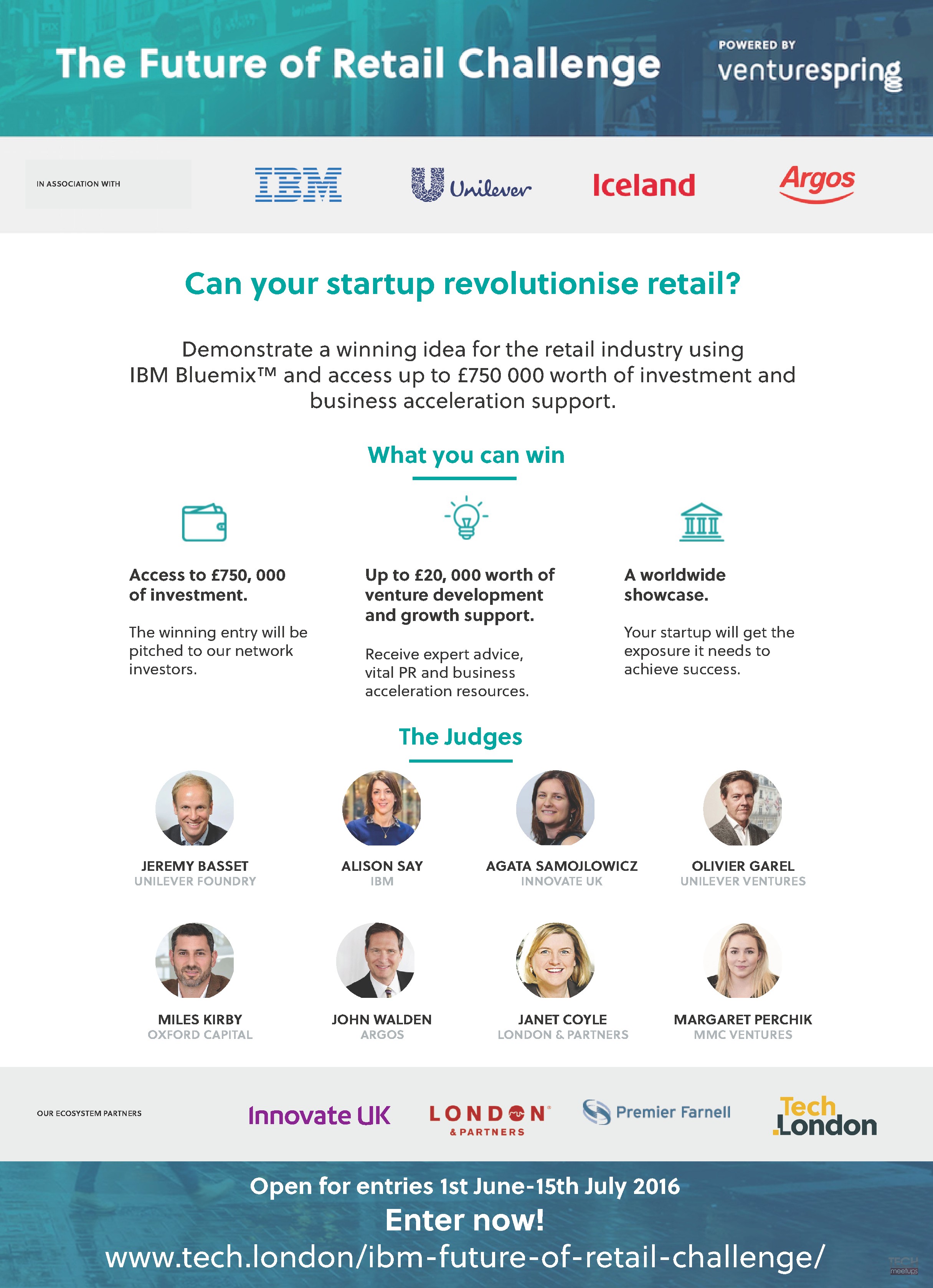 Organiser
 We help Employers through Events like Meetups, Workshops, Hackathons, Job Fairs in London, Amsterdam, Barcelona, Lisbon, Berlin, Paris, New York, Munich http://techmeetups.com/events/