Event Information
Location
Infineon/IMC Campus
Munich
Germany
Description

Verification Futures
22 November 2012
Campeon (Infineon/IMC Campus) Munich
"Verification Futures" is a series of 1 day conferences over 3 days organised by TVS to discuss the challenges facing the industry over the next 5 years. The first conference was held in the UK in 2011 and was a great success involving nearly 300 people from over 100 organisations across 21 countries, we expect attendance to double this year!
AGENDA
Please click on the company name for additional information
8.30
Arrival: Refreshments and Networking
9.15
Introduction: Mike Bartley, TVS
9.20
Mentor Graphics - Harry Foster, Chief Scientist
10.00
Panel Session: Challenge Papers - Our Top Verification Challenges
10.40
Synopsys – Janick Bergeron, Scientist and Fellow
11.00
Refreshments and Networking
11.30
User Presentations
12.30
EVE - Luc Burgun, CEO and President, Emulation & Verification Engineering S.A (EVE)
13.00
Lunch and Networking
14.00
Jasper Design Automation - Carlo Del Giglio, Staff Field Applications Engineer
14.20
Doulos – John Aynsley, CTO
14.40
Breker Verification Systems Inc. – Jörg Große, Applications Engineer
15.00
SpringSoft

Inc - Jean-Marc

Forey

, Technical Marketing Manager
15.30
Refreshments and Networking
16.00
Cadence - Nick Heaton, Senior System and SoC Solutions Architect
16.30
Panel Session: The EDA response
17.15
Concluding Remarks from Platinum Sponsors (Mentor Graphics, SpringSoft Inc, Cadence, EVE)
17.30
Meet the Sponsors in the Exhibition Area
18.00
End of Conference
The information can be also found on the TVS website.
The following companies are also participating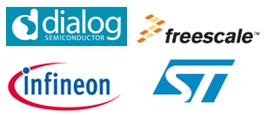 TVS reserves the right to withdraw registration at its discretion.
Date and time
Location
Infineon/IMC Campus
Munich
Germany