Description
Now in its 9th successful year, Verification Europe 2019 provides a unique blend of keynotes, conference presentations, exhibition and industry networking sessions dedicated to discussing the challenges faced in hardware and software verification.
Organised by T&VS in partnership with the verification community the conference is FREE to attend and attracted over 400 participants in 2018. The conference program will once again include a dedicated track on formal verification in addition to a new track on 'Artificial Intelligence in Verification' as well as tracks covering safety, security, software testing, and of course hardware verification.
VF2019 provides the opportunity for end users to define their current and future verification challenges and collaborate with the vendors to create solutions. It also provides an excellent opportunity to network and catch up with other verification engineers and vendors from across Europe.
Conference Program
The full program can be viewed at:


Additional Information
T&VS reserves the right to cancel registrations and ammend the event at its sole discretion.
Sponsors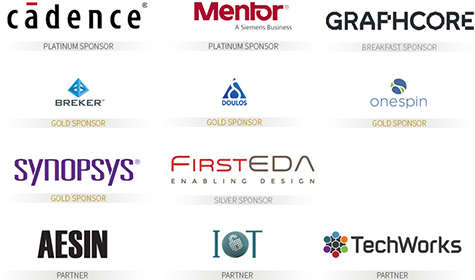 Our sponsors help us to keep these events FREE of charge . During the registration process we will ask you to "Opt-in" to letting us share your information with the event sponsors and your agreement is greatly appreciated.