Description
Good Honest Friends,

It is with great pleasure that we would like to invite you to our next Veritas Ealing Property Meetup on Thursday 19 April for a 6:30pm start.

Effective Fundraising for Property Developments

Interested in unravelling the mysteries of "blending" together debt & equity finance to maximise your project funds??

Piragash Sivanesan

Managing Director, Totum Finance

Our first speaker Piragash Sivanesan, is the founder and managing director of Totum Finance, helping property developers improve their access to finance. Prior to Totum Finance, Piragash worked at KPMG, Lloyds Banking Group and Royal Bank of Scotland, across credit, front office, restructuring and turnaround divisions, in a career spanning over 14 years.

Since establishing Totum, Piragash has helped several property developers maximise their ability to raise maximum finance across traditional debt finance sources and also equity funding providers. Piragash is going to explain how to present your case to lenders and how to blend together debt & equity financing (such as traditional debt and crowdfunding) to have maximum funds for your property development projects.

Davin Poonwassie

Co-Founder and Operations Director, Simple Crowdfunding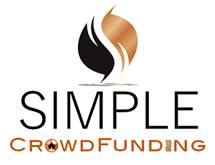 Davin, along with Atuksha, set up their first crowdfunding platform in 2013.Since then, they have launched an equity platform and last year combined them under the umbrella Simple Crowdfunding.This platform offers Peer to Peer Lending – P2P (including ISA) and Equity property projects.Davin is also keen property investor, so speaks your language!!

Simple Crowdfunding connects Investors with Fundraisers / Borrowers through smart property projects. Using a crowdfunding platform means you can raise money from several people in a regulated way.

Equity raised through Simple Crowdfunding (for example), would potentially leave you with a lot less cash tied up in a particular project, which in turn allows you to work on other projects at the same time.

Davin is also the co-author of 'Simple Crowdfunding, Learn the Secrets to Crowdfunding Success' that was published in 2015.

Simple Crowdfunding is authorised and regulated by the Financial Conduct Authority.They are also a HMRC approved ISA manager.This means that investors can use their ISA funds and allowances to invest in P2P projects through Simple Crowdfunding, keeping the tax-free wrapper.

The platform has funded projects from Wales to Doncaster to Mayfair and Kensington, with raises from £15,000 to £1.55 million (the latter being raised in 17 minutes!).

Join the ever-increasing community.Register at www.SimpleCrowdfunding.co.uk (http://www.simplecrowdfunding.co.uk/) and be the first to hear about project launches, announcements and events.

As Always, we are all about Honesty, Integrity and Transparency, our promise to you is quite simple - We meet on the Third Thursday of every month all year round (except December).

The event takes places at The Grange Pub - a few minutes walk from Ealing Broadway train / tube station. There is also ample parking available in the nearby Ealing Broadway Shopping Centre car park (until Midnight) which is minutes away. For further information on the venue please do visit -

http://www.grangeealing.co.uk/

"Unlike some competitors, we don't believe in mass spray paint marketing on social media, holding big seminars with an ulterior motive of selling you some trumped up expensive property course to pull you into some extended sales funnel. Have you ever wondered why if property investing is so lucrative these people run such a circus on the side?"

Feel free to come nice and early for a quiet chat and bite to eat with the hosts so we can really understand how to help you........

- An area specific event
- Great opportunities to network and showcase your business
- A chance to see what opportunities might be in your area
- Help in finding a strategy to take advantage of those opportunities
- A network of like minded people to help support each other & share information.
- Absolutely no gimmicks, "get rich quick schemes", course selling, mindset chatter (we are not qualified healthcare professionals) or other such nonsense

-Free from MLM / Network Marketeers and overexcited / overhyped business development managers.

Looking forward to seeing you on the evening, Mark, Richard and team.