Description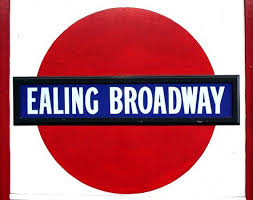 Good Honest Friends,
Here we are, into September already. How 2017 is flying by!!
It is with great pleasure that we would like to invite you to our next Veritas Ealing Property Meetup on Wed 20 September for a 6:30pm start.
Would you like to know how to source a steady flow of projects within the M25??
At this months meeting, we are most proud to give you as our keynote speaker Thierry Lemaire, Acquisitions Director (Trading) of The VINCIT Group, a London based property development company which specialises in adding maximum value to its developments through "Planning Gain" strategy and / or Vendor Joint Venture on large (predominantly) Commercial to Residential opportunities within the M25. Their latest project has a GDV of just over £8m, with a Gross Profit of £2.2 and a Margin on GDV of 28% - all this is an extremely competitive East London market.
Thierry himself has been investing in property since 2003 while still in full time employment as a project manager before making a full time transition into property only 2 years later. Thierry has helped solve hundreds of property owners' problems, whilst at the same time creating profitable deals for himself by putting the sellers' needs first. Together with his wife, Thierry has built a portfolio of 30 properties with £3.3m equity generating £14k per month in net cash flow.
Having created a strong foundation for himself it was time to take the next step in creating a bigger team. As a result Thierry teamed up with Prab Paul, Tim Hodges and Harinder Paul to form "The Vincit Group" primarily focusing on development projects within the M25. With the company growing fast and his vast experience of deal sourcing and solving his clients' property problems, Thierry has now taken on the role of Acquisitions director for the Trading arm of the business.
Here at Ealing, Thierry is going to freely share his experience and knowledge of finding the right type of opportunities plus how to put into pay the correct systems to execute it.
As Always, we are all about Honesty, Integrity and Transparency, our promise to you is quite simple - We meet on the Third Wednesday of every month all year round.
The event takes places at The Kings Arms Pub - a hidden gem behind Ealing Broadway Shopping Centre and a few minutes walk from Ealing Broadway train / tube station. There is also ample parking available in the nearby Ealing Broadway Shopping Centre car park (until Midnight) which is minutes away. For further information on the venue please do visit -

https://www.thekingsarmsealing.com/
Our Promise to You is Simple -
- An area specific event
- Great opportunities to network and showcase your business
- A chance to see what opportunities might be in your area
- Help in finding a strategy to take advantage of those opportunities
- A network of like minded people to help support each other & share information.
- Absolutely no gimmicks, "get rich quick schemes", course selling, mindset chatter (we are not qualified healthcare professionals) or other such nonsense
"Unlike some competitors, we don't believe in mass spray paint marketing on social media, holding big seminars with an ulterior motive of selling you some trumped up expensive property course to pull you into some extended sales funnel. Have you ever wondered why if property investing is so lucrative these people run such a circus on the side?"
We also have as guest cohost Property Developer and Due Dilligence Specialist Diksesh Patel
Feel free to come nice and early for a quiet chat and bite to eat with the hosts so we can really understand how to help you........
Looking forward to seeing you on the evening, Diksesh & Mark