Description

Join Verv for their crowdfunding launch party, plus hear from a panel of blockchain experts about the future of blockchain in the energy sector.
The event will include a panel debate on the disruption of blockchain in the energy sector with speakers from UCL and Energy Unlocked.
Verv is excited to announce that it will be launching an equity crowdfunding campaign (EIS eligible) on September 18th! Ahead of the launch, we are hosting a crowdfunding launch party on the 13th September at 6.30pm and we would love for you to join us!
Attendees will hear from Verv CEO Peter Davies about the investment opportunity which will include a preview of our crowdfunding video and a demonstration of home energy assistant, Verv. Those who attend will also be given exclusive early access to Verv's crowdfunding page on Crowdcube - a limited opportunity as there will be a cap on the fundraising target.
In a nutshell, Verv uses cutting-edge artificial intelligence to give you advanced insights into your energy usage, right down to each individual appliance. Insights include running cost, fault detection, safety alerts and more, helping you lower energy bills, reduce carbon footprint and keep your home safe.
We have also invited two of key influencers in blockchain for energy to take part in a discussion panel entitled 'The disruption of blockchain in the energy sector'. The panel discussion will provide an overview of how blockchain can facilitate drastic changes in the energy sector and how the technology could change the future landscape of this established industry.
THE PANEL:
As the UK government announces its plans to move towards a smarter and more flexible energy system, blockchain will play a key role in enabling this to happen and bringing down electricity prices. What the future looks like with these developments is becoming clearer but regulation will form a key part of what direction it takes.
Attendees will be given the opportunity to get involved in the discussion, as well as network with key pioneers in the blockchain space.
AGENDA:
6.30pm - 7pm: Arrival, registration and networking with drinks and nibbles
7pm - 7.15pm: Introduction & welcome (Peter Davies & Maria McKavanagh, Verv)
7.15pm - 7.45pm: Verv investor presentation, demo of the product & video (Peter Davies, Verv)
7.45pm - 8.15pm: Blockchain Panel Discussion & Questions - lead by Molly Webb, (Energy Unlocked), David Shipworth (UCL) and Peter Davies (Verv)
REGISTRATION:
Spaces are limited so we recommend booking early. If you are unable to attend, please inform us so we can offer your place to someone else.
INVESTMENT OPPORTUNITY:
For more information about Verv and their investment opportunity, visit http://verv.energy/crowdfunding
---
SPEAKER BIO'S:
Molly Webb, Founder & CEO of Energy Unlocked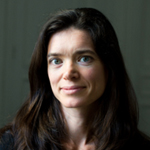 Energy Unlocked is an energy systems market accelerator. Molly has 10+ years advocacy for global innovation in tech, climate change, smart cities and energy, in partnership with companies (such as Google, Cisco, BT and Arup) and cities, at The Climate Group and UK think tank Demos. She has 5+ years software and IT product development in New York, Tokyo and London, where she located for her MSc in Environmental Policy at the London School of Economics.
Professor David Shipworth, UCL Energy Institute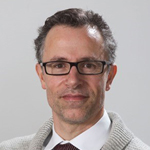 David is a Professor of Energy and the Built Environment at the UCL Energy Institute. He is the UK Government's industry and academic representative to the International Energy Agency's Demand Side Management Technology Collaboration Programme, and in this role he is responsible for multilateral communications between BEIS, UK industry and academia, and the programme.
He is a member of the Strategic Advisory Group of the UK 'Smart Systems and Heat' programme run by the Energy System Catapult on behalf of the Energy Technology Institute and its government and industry funders. He has been a consultant and advisor to the UK government and industry on smart metering over the last ten years having done work for BEIS; SEGB; ETI; ESC; EdF; E.ON; SSE; UKPN; Bosch; PassivSystems; and other organisations in the DSM area - as well as sitting on advisory boards for UK and European funded smart energy system projects. He is currently investigator on around £16M in research grants in the Demand Side Management field.
Peter Davies, Founder & CEO of Verv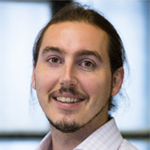 Peter is the founder and CEO of Verv; a London-based AI start-up developing a home energy assistant set to revolutionise the energy market and how we manage our bills. To date, Verv has raised over £2m in funding to develop the product which is the most advanced on the market thanks to its cutting-edge machine-learning technology. Centrica, owners of British Gas, the UK's largest energy company, is one of the key investors.
A serial entrepreneur with an engineering background and a degree in computers and electronics, Peter also founded Austin Consultants, the UK's highest certified LabVIEW Consultancy specialising in automated measurement, analysis and control systems for the likes of Rolls-Royce, Mercedes Benz F1, Caterpillar and the Julich Fusion Reactor. Peter is the co-founder of the European Workshop for NILM technology which is in its fourth year. He was a finalist for the Rising Star Award in the Energy Innovation Awards in 2014 and then went on to win Innovator of the Year at the 2016 Business Green Technology Awards.
Organiser of Verv's Crowdfunding Launch Party + The Future of Blockchain in Energy
NILM stands for Non-Intrusive Load Monitoring. This is the process which disaggregates your total energy consumption into the energy readings of an appliance over a period of time, allowing users to see how much power a particular appliance has used during that time.
The 2020 workshop will be organised by the team from both the European NILM workshop and the International NILM Workshop and will be hosted online.