VET CPD: Medical Differentials for Common Behaviour Problems in Dogs and Cats

Tuesday, 10 November 2015 from 09:30 to 17:00 (GMT)
Event Details
Medical differentials for common behaviour problems in dogs and cats: considerations before referral for behaviour therapy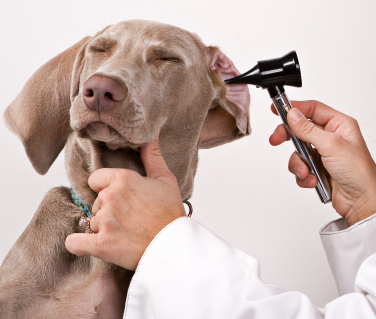 This seminar is aimed at vets and veterinary nurses working in general practice, although it will also be of interest to behaviourists seeing cases on veterinary referral.
Medical problems can  result in animals showing a range of problem behaviours, including  aggression and house-soiling, that can also arise due to learning. It is important that, as far as possible, any underlying medical problems are identified and treated or ruled out before an animal is referred for behaviour therapy, both to increase the success of behaviour therapy and to ensure  that the animal's welfare is not compromised.
This seminar will outline the main ways in which medical problems can affect behaviour in cats and dogs. Then, using a case-based format we will explore the most common medical differentials  for a range of different behaviour problems including  aggression, avoidance behaviours and house soiling in both cats and dogs. Finally we will discuss the importance of developing good relationships and communication between vets and nurses in practice and the behaviourists they refer behaviour cases to in order to maximise the success of treatment of behaviour cases.
Speakers:
Caroline Warnes BVSc MSc MRCVS CCAB
Helen Zulch BVSc(Hons) DipECAWBM (Behavioural Medicine) MRCVS
Stephanie Hedges BSc(Hons) RVN CCAB
An overview of how medical problems and veterinary interventions can influence behaviour in cats and dogs. Presentation by Caroline Warnes
Medical problems in animals are commonly associated with changes in behaviour, and this can include development or exacerbation of problem behaviours such as aggression, fearfulness, house soiling and repetitive behaviours. Certain veterinary interventions can also increase the chances of problem behaviours developing. In this talk Caroline will outline the different ways in which medical problems, and some veterinary interventions, can potentially affect behaviour in cats and dogs.
Exploring the most common medical differentials for problem behaviours in cats and dogs using case studies. Joint presentation by Helen Zulch and Caroline Warnes
Helen and Caroline will use examples of behaviour cases seen in practice to explore the most common medical differentials for a range of problem behaviours in dogs and cats including fearfulness, aggression, house-soiling and pica. Audience interaction and discussion will be encouraged throughout this session .
Dog Case 1: Severe noise fear (Helen Zulch)
Dog Case 2: Pica (Helen Zulch)
Cat Case 1: Aggression to owner (Caroline Warnes)
Cat Case 2: House-soiling (Caroline Warnes)
Working together: Ensuring a holistic approach to physical and behavioural wellbeing. Presentation by Stephanie Hedges.
Once physical cause for problem behaviour has been eliminated the next step will be to provide the client with behavioural advice. This may be offered in house or may involve referral to an external trainer or behaviourist. In this talk Stephanie will start by reviewing progress made so far with regulation of the dog training and behaviour industry and outlining how to identify the appropriate person to make a referral to. She will then discuss key considerations for the on-going interdisciplinary relationship between the presiding veterinary surgeon and behaviourist to ensure the overlap between physical and behavioural wellbeing is maintained. This will include liaison regarding any medical conditions, current medication or special dietary needs that may impact on the animal's behaviour or its modification, the potential for use of behavioural assessment as a differential diagnostic tool, reporting back by the behaviourist of any observations that may impact on physical health and meaningful discussion regarding the use of behaviour modifying prescription medication.
Speaker Biographies:
Stephanie Hedges BSc(Hons) RVN CCAB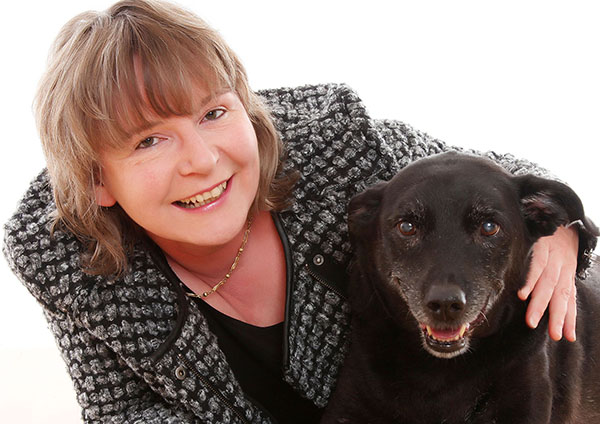 Stephanie Hedges has a first class honours degree in Veterinary Nursing with Business Management from the University of Coventry, and attained the undergraduate Certificate of Applied Animal Behaviour from the University of Southampton in 2005. She started her canine behaviour consultancy part time in 2006 whilst still working as a Veterinary Nurse and became a full time Behaviour Counsellor in 2009. She now combines case work with writing, speaking engagements and delivery of veterinary CPD on behaviour. Her first book 'Practical Canine Behaviour for Veterinary Nurses and Technicians' was published in 2014.
Caroline Warnes BVSc MSc MRCVS CCAB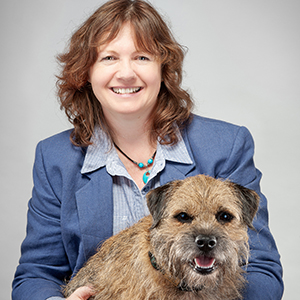 Caroline qualified as a Veterinary Surgeon from the University of Bristol and worked for nearly ten years in general practice before developing a special interest in companion animal behaviour. She completed the Diploma/MSc in Companion Animal Behaviour Counselling at the University of Southampton, and her MSc project looked at the effects of spaying on behaviour in bitches. Caroline is a full member of the Association of Pet Behaviour Counsellors, an ASAB accredited Certified Clinical Animal Behaviourist and is registered as both a Veterinary Behaviourist and Clinical Animal Behaviourist through the Animal Behaviour and Training Council. She is co-owner and administrator of a small animal veterinary practice in Swindon, Wiltshire and also runs her own companion animal behaviour referral practice. Caroline enjoys teaching and in addition to giving lectures and webinars she is has been a visiting lecturer at both the University of Southampton and more recently the University of Bristol School of Veterinary Science.
Helen Zulch BVSc(Hons) DipECAWBM (Behavioural Medicine) MRCVS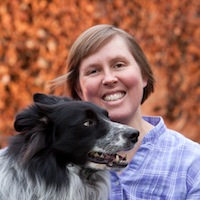 Helen Zulch is a veterinarian and European Specialist in Veterinary Behavioural Medicine. She is currently a senior lecturer in clinical animal behaviour in the School of Life Sciences, University of Lincoln. Helen has worked in the field of companion animal behaviour for over 13 years and currently lectures on both undergraduate and postgraduate programmes (where she is Programme Leader for the MSc in Clinical Animal Behaviour). In addition she consults in the University of Lincoln's Animal Behaviour Referral Clinic. Her research interests include problem prevention in pets, olfaction in dogs and the sciences explaining learning and their application in and implications for training animals.
Conference 'Nitty Gritty'
Prices
Veterinary surgeons and standard non-member price: £90
Veterinary Nurse with Bursary: £75 - APBC has made available a limited number of bursary places to reduce the cost of the event for veterinary nurses. To apply for a place please email events@apbc.org.uk to check availability and request the promotional code.
APBC member price: £70

FEES INCLUDE REFRESHMENTS AND 4 COURSE HOT & COLD LUNCH BUFFET! 

Refunds may be given for cancellations made no less than 14 days prior to the event less an £8 admin fee. If cancelling 14 days or less from the event, no refund can be made however substitutions can be made at any time by emailing the change of name to: events@apbc.org.uk

The organisers reserve the right to substitute speakers and programme details if necessary.

Final joining information will be sent by email a few days prior to the event.
Please note that other than assistance dogs, the venue does not permit dogs on the site.
With many thanks to our sponsor: Ceva Animal Health Ltd.
When & Where

Holiday Inn Coventry M6 J2
Hinckley Road
Walsgrave
CV2 2HP Coventry
United Kingdom


Tuesday, 10 November 2015 from 09:30 to 17:00 (GMT)
Add to my calendar
Organiser
Association of Pet Behaviour Counsellors
VET CPD: Medical Differentials for Common Behaviour Problems in Dogs and Cats