This full day seminar for private pilots shows you everything involved in flying your own aircraft to France for lunch and beyond.
About this Event
Our popular cross channel groundschool visits Goodwood, held at a large venue in Chichester a few miles from Goodwood Aerodrome. Even post-Brexit and post-COVID-19, private pilots continue to be able to fly their own or rental aircraft to/from and throughout Europe. We'll update you with the latest implications during the course.
From past experience, places are likely to go quickly so book early. Buy tickets by clicking on the top right green button. If you can't make this date please register your interest to be notified of upcoming dates on my website.
Aimed at PPLs (from newly minted to veterans, although student pilots also welcome), this includes all the latest on the constantly changing paperwork, regulations (SERA, Licences), flight plans, survival equipment, French ATC, R/T and local flight rules (e.g. no overhead joins). A packed and varied session including slides, videos and exercises. Plenty of opportunity for questions and discussion. By the end you will be able to plan and execute a flight to Le Touquet or Jersey for lunch, and be aware of how to tour further afield.
You can see for yourself the equipment required, including lifejackets, liferaft, charts, guides, tablet Apps and other safety equipment.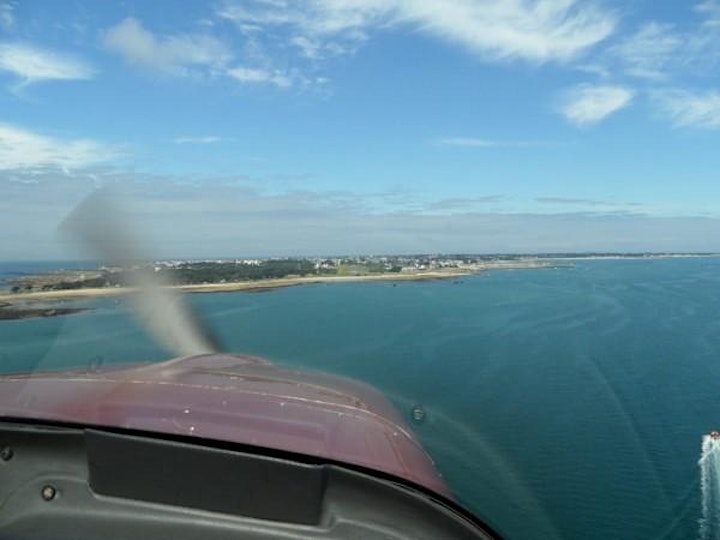 Course Format
The course runs from 10am through 4pm and your fee includes costs of room hire, materials, tea/coffee and a buffet lunch. Ticket price equates to less than half an hour of solo rental. Places are limited so please book ahead to avoid disappointment.
You can expect to meet other like-minded private pilots with goals of flying abroad, and be able to ask questions and share your views on all aspects of such trips.
Venue is The Lodge, Keepers Green, Graylingwell Drive, Chichester. Free parking. Use PO19 6GU for your SatNav to get there. Fly-in only if you can be parked and in the meeting room before 10.
Tea and coffee on arrival, simple buffet lunch, mid afternoon tea break. Those with special dietary requirements (or very large appetites) should bring their own.
Bring your tablets or laptops with your favourite flight planning App (e.g. SkyDemon), ideally having pre-downloaded the charts and plates/AIP for France beforehand. I will send out some briefing "homework" to study about a week before the course date, including how to do that.
It should be fun!
What previous attendees said
Useful starter for adventures - HT
Removed the fear of going out of the UK - KP
Very practical stuff from a pilot who has obviously done this - AL
Worth the trip from Cambridge - AE
Very good pace. Good group size. - GW
Great workshop - AG
Really enjoyed the day - AP