Description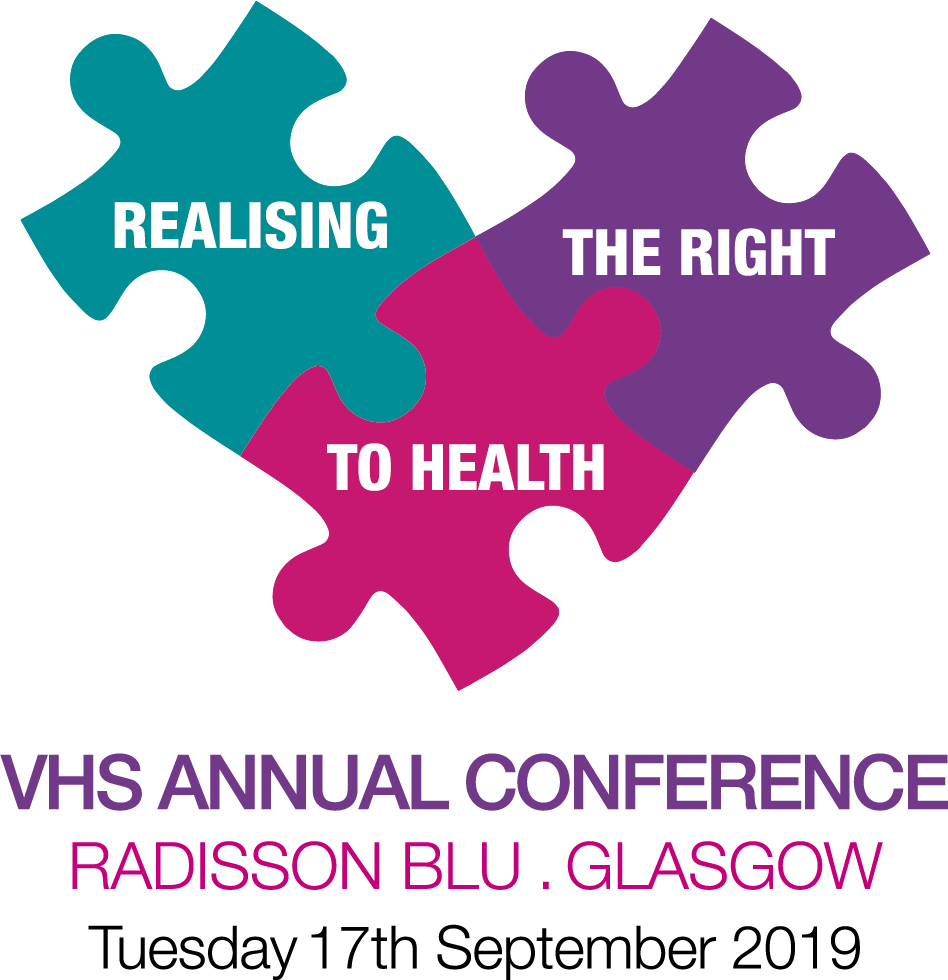 What do we understand by the Right to Health? What efforts are being made to make the Right a reality? What does all this mean in practice for our work as people and organisations working to tackle health inequalities and enable a healthier, fairer Scotland? This year's Annual Conference will explore these important questions and will be of relevance to VHS members, other third sector organisations involved in health, health and social care partnerships, NHS boards, other public services and universities.
Keynote Speaker: Christina McKelvie MSP, Minister for Older People and Equalities
Conference Chair: Cath Denholm, Director of Strategy, NHS Health Scotland
Eddie Fraser, Director of HSCP in East Ayrshire
Members of The Charter for Change Advocacy Group, Drink Wise Age Well
Derek Todd, BSL Consultant, Deafscotland
Rosie Tyler-Greig, Policy and Influencing Manager, LGBT Health and Wellbeing
Rachael McKechnie, National Engagement and Partnership Lead, Social Security Scotland
David Donaldson, Gypsy Travellers Campaigner and Advocate
Elspeth Gracey and Susan Paxton, Community Health Exchange (CHEX)
Lucy Mulvagh, The Health and Social Care Alliance, with voices of experience
Full programme will be sent to delegates in advance
We are still inviting poster applications although the official closing date is past: contact Lauren Blair with any questions or download and return the entry form.
Full VHS Members are eligible for two FREE places
Payment for paid places can be made by card or by invoice.
If you have any questions, or would like to volunteer or facilitate a table discussion on the day, please contact Lauren Blair