Location
Shepherdswell
Shepherdswell Station
Shepherdswell
CT15 7PD
United Kingdom
Refund policy
Contact the organiser to request a refund.
Eventbrite's fee is nonrefundable.
Walk a 10-mile section of the famous pilgrims' route, the Via Francigena finishing in Canterbury with a visit to the Cathedral
About this event
ABOUT THE WALK
On our 10 mile one-day walk for women of any or no faith, we will make a modern-day pilgrimage along the famous Via Francigena or "Way that comes from France", setting our intentions and walking with purpose. We journey from Shepherdswell on the North Downs Pilgrim Way to Canterbury- considered the heart of Christianity in Britain, visiting all three of the Canterbury UNESCO World Heritage Sites. There are rail stations at both start and end points.
Dating back to the Middle Ages, The Via Francigena is considered the mother of all European pilgrim routes. From Dover, pilgrims would have crossed the channel and journeyed 1700km (1100 miles) through France and Switzerland, to Rome. As the practise of pilgrimage is seeing huge resurgence among people from media celebrities and the hundreds of thousands embarking each year on well-known routes like the Camino Frances to Santiago, the Via Francigena is becoming increasingly popular. Designated a European Cultural Route in 1994, funds were allocated to maintain, mark and promote the trail we will enjoy.
Together, we will follow in the footsteps of Archbishop Sigeric the Serious, who first mapped the route in his travel diary of 990AD and identified his eighty stops walking up to 20 miles each day on the way to be ordained by Pope John XV.
It's a journey of purpose, an opportunity to reflect and enjoy the soothing rhythm of walking in nature with your pilgrim companions, through the beautiful Kent countryside. You will learn about nature, history and get chance to experience some optional pilgrim practices along the way.
Our pilgrimage may also be an emotional journey to connect deeply with yourself, others and the natural world. You might want to do this walk for yourself- thinking of something you wish to give up, bring into your life or an issue you seek a solution to? You might want to remember a loved one? Whatever your reason, your guide Faye has discovered the healing power of walking through loss and trauma and looks forward to hearing your story, should you wish to tell it.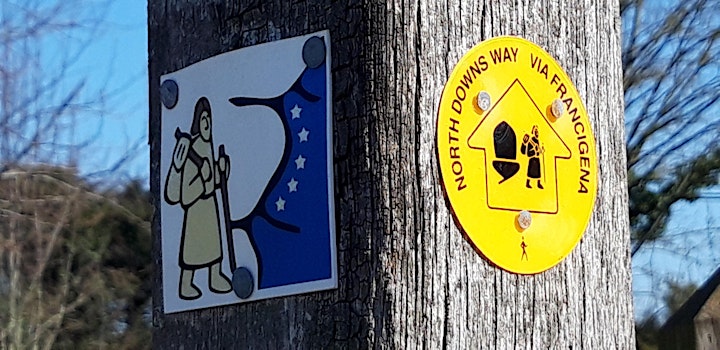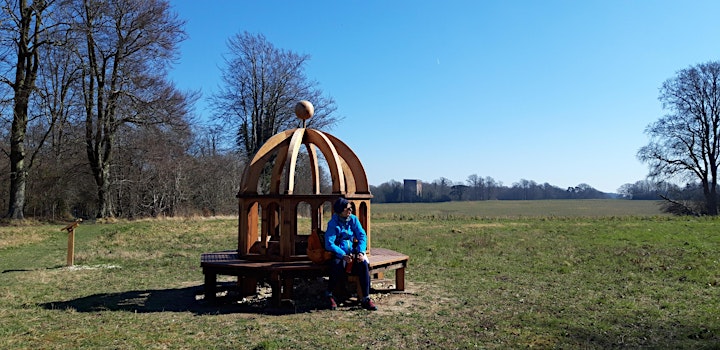 WALK ITINERARY
We meet at 10am at Shepherdswell Station. Close by is the world-famous Via Francigena, our route for the day where we welcome each other and set our intentions for our restorative, reflective journey.
As we journey, you will walk in the footsteps of the pilgrims of old. Use your complimentary Pilgrim Scrip, a traditional cloth bag, to collect meaningful items which symbolise the stages of your own personal journey.
Passing beautiful villages mentioned in the Domesday book, we will see churches, holy springs and sacred sites. Through open fields, woodland and ancient hollow-ways, we experience some of those ancient pilgrim rites, from circling spiritual places, to cupping holy waters; the joy of barefoot walking, to lighting a candle at Becket's shrine.
At St Mary's church at Patrixbourne we discover the hidden details of this beautiful Norman church and the secrets of spiritual songs. Together we seek the holy waters of the Nailbourne, and learn of their connection to St Ethelburga, who brought Christianity to Northumbria. We stride along ancient hollow ways learning tree folklore, then out into open fields where we delve into the origins of the Via Francigena and its founder Sigeric the Serious. Mount Joy marks a very special moment for our weary travellers, but where is it and what did they have to be joyful about? Your guide will reveal all.
Along the way we pause for lunch. Please bring your own and in the heart of pilgrim hospitality, something to share if you wish.
Nearing Canterbury where St Augustine first settled on his mission from Rome to convert England to Christianity, we pause at St Martin's Church, the oldest church in the English speaking world, to learn our grounding practice, spy a secret spring and uncover the story of Queen Bertha and St Augustine's mission.
At St Augustine's Abbey, we explore the significance of this World Heritage Site to our own Canterbury Tale. There is a visitor centre, toilets and some small refreshments here.
Reaching our final destination, the great Cathedral, where we learn of the martyrdom of 12th Century Archbishop Thomas Becket, we visit the crypt, kneel on the pilgrim steps and light a candle to commemorate our journey together.
Our journey is over. We gather in the precincts to say our farewells and remember the special moments we have shared. You leave this experience having momentarily been drawn into the life of the pilgrim, equipped with some very special practices to bring you peace and comfort in your everyday life.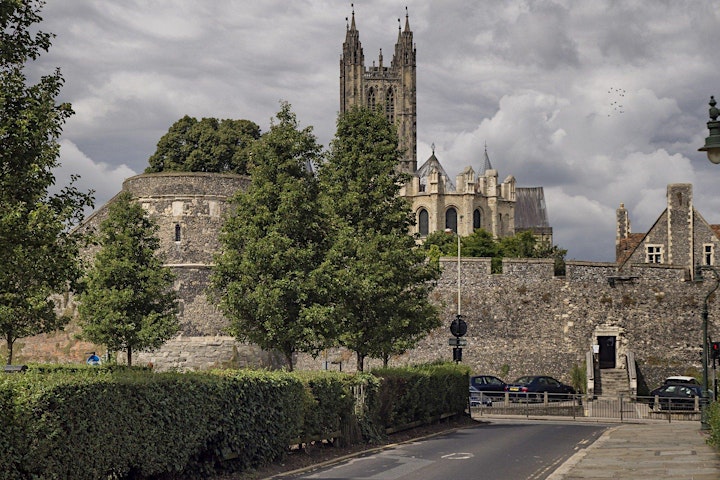 WALK SUMMARY
Description: One-day pilgrimage walk from Shepherdwell to Canterbury for a minimum of 6 up to 12 women of any and no faith.
Pace: Medium distance, around 3 miles per hour- about 4 hours of walking plus stops. Fairly flat route throughout.
Price: £60 per person (including entry to the Cathedral)
Walk guide: Faye Smith
Deposit: Payment on booking, minimum one week in advance.
What's included:
One day guided walking with your trained pilgrim guide
Pilgrim scrip and candle
Entry to the Canterbury World Heritage site of St Augustine's Abbey and Cathedral (worth up to £22)
Unique experiences, new and ancient ways to experience spiritual places, finding your place in Britain's pilgrimage tradition.
What to bring: Please bring water, a flask, packed lunch and snacks. There are very few places to purchase anything to eat or drink on the pilgrim way between Shepherdswell and Canterbury. You may also wish to bring some food to share in the ancient spirit of pilgrimage.
Optional extras:
You are welcome to book from the plentiful accommodation in Canterbury should you wish to stay to explore the medieval city and its other pilgrim places further.
Travelling to the route start:
We always recommend the greenest option of public transport where possible.
By train: Shepherdswell Station is on the Dover branch of the Chatham Main Line to London Victoria. The nearest main stations are Canterbury
Return from Canterbury West from which Southeastern operate a high-speed train from St Pancras in just 51 minutes. Canterbury East from London Victoria is only a five-minute walk from Canterbury city centre.
We meet at 10am at Shepherdswell Station. We conclude by 5pm at Canterbury Cathedral.
By car: Shepherdswell Station postcode CT15 7PD. Return by train is 17 minutes from Canterbury East.