Description
After selling out within days of launching, I'm hosting another VIB Fashion Lounge to recognise, celebrate and support (very important businesses) emerging designers and clothing labels.
As a Qualified Marketing Practitioner and Award-Winning Social Media Expert specialising in fashion, I noticed the divide in the fashion industry and unless you have contacts or thousands to spend on PR and marketing, you're on your own and left in the dark. I understand the uphill struggle, as a result, I'm on a mission to recognise, celebrate and support the unsung designers, fashion businesses and 1-man/woman clothing labels over cake and coffee.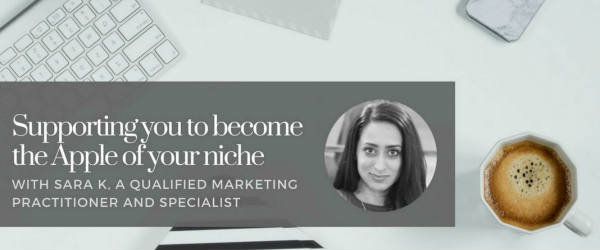 I believe every fashion label should have the opportunity to shine, no matter your background, financial situation or experience. I've spent the last five years searching and recognising inspirational fashion business owners and emerging brands. It got me thinking, we need to break the cycle and create a new movement, where the smaller fashion labels are seen and heard too! And that's exactly why this event not only recognises and celebrates designers and founders in fashion but supports them by featuring (showcasing their hard work) in our magazine and new Podcast series. It's time to shake things up in the fashion industry and I hope you will join me on the journey.
VIB Fashion Lounge
The Lounge is a supportive, friendly and empowering event run every fortnight to not only to recognise and celebrate your labels but share my golden nuggets to marketing to promote yourself and your business and meet other inspirational ladies in the same shoes as you. Not to worry, I will be there to meet every one of you personally and make you feel welcome and comfortable.
In the session, I will mentor you to break your business barriers and stay ahead of your competitors
I demonstrate how to practically use social media daily to advertise your business to gain more customers
And I share secret expert advice on how to promote yourself at events and with publications

Book Your Place Today
You wouldn't go to an unqualified doctor or specialist, so why do it to your future investment, yourself and your business?
Come and join me to make a change in the fashion industry and make sure you're heard and seen #vibfashionlounge. There are only a few, so be sure to book your space today.
I genuinely look forward to supporting you to become the Chanel of your niche.
Date and Time
Location
Refund Policy