Event Information
Refund Policy
Contact the organiser to request a refund.
Eventbrite's fee is nonrefundable.
Join international bestselling author Victoria Hislop, as she reads from her novel One August Night, followed by a Q & A with the audience.
About this Event
Lepra ambassador and beloved author Victoria Hislop will be reading an extract from her new book, One August Night, to raise awareness and vital funds for leprosy. The live virtual reading will be followed by a discussion and Q&A with the audience.
Schedule
Introduction, 5 - 10 minutes, by Geoff Prescott, Lepra CEO
Live Reading, 20 minutes, by Victoria Hislop, Lepra Ambassador
Q & A, 25 minutes, with Victoria Hislop, Geoff Prescott and the audience
Please submit questions prior to the event by emailing: KarinaN@Lepra.org.uk or alternatively tweeting us @LepraUK
This event will be recorded and made available to ticket holders for future viewing.
Tickets are £10 and all proceeds go to Lepra.
About One August Night
Victoria Hislop returns to Crete in this long-anticipated sequel to her number one bestseller, The Island.
The 25th of August 1957 is the night of a great celebration held in Plaka to mark the closure of the leper colony which sits across the bay: Spinalonga. A cure has been found, and the residents of the island are finally free to return to their families and lives.
But a tragic and violent event turns the night upside down; as some are given their liberty, others are condemned to lose theirs. Those who remain must face unthinkable loss, and rebuild the lives they thought they knew.
One August Night will reunite readers with Anna, Maria, Manoli and Andreas in the weeks leading up to the evacuation of Spinalonga, and through its aftermath.
One August Night can be purchased from here.
www.victoriahislop.com
Victoria Hislop has been an ambassador for Lepra, a UK based leprosy charity, since 2013
"As the charity's ambassador I am delighted to give a further big push to beat leprosy and the effects of leprosy.
My own experience of visiting India to see the work of Lepra showed me the importance of the charity's work to educate and to treat those who suffer from this disease. I met hundreds of people whose lives had been transformed, through education and treatment.
Through this I personally understand the three key areas of focus: detection and diagnosis, overcoming prejudice and dealing with the disability that has often set in before people can get help.
Every person I met who had been affected was unique. I saw how each person is looked after as an individual with different needs and circumstances, whether it's multi-drug therapy, providing a pair of specially designed made-to-measure sandals, a community loan to earn a living, a sight-saving operation or teaching how to care for their hands and feet. The whole person is cared for in a practical and, perhaps most importantly, dignified way.
Every year Lepra directly helps over 260,000 people and provides community health education to over 995,000. Reaching out is fundamental to encouraging understanding and for giving confidence to individuals to speak of leprosy, to seek help, to know they can be cured before disability sets in, and to be treated without prejudice in the community and in law.
Lepra doesn't of course work in isolation and one of the huge strengths is the strong relationships with local health networks that allow the charity to pass on and share expertise and knowledge. This is the legacy the charity leaves on the ground to sustain the services and support those affected. If 995,659 people were reached last year, imagine how many lives Lepra has touched in 97 years.
I am very proud to be Lepra's ambassador and hope that their work to transform lives continues to go from strength to strength." - Victoria Hislop
About Lepra
Lepra is a non-governmental organisation (NGO), and has been working to find and assist people affected by leprosy since 1924. Following a leprosy diagnosis, Lepra offers a person centred holistic approach. This disease can lead some people to develop serious disabilities and may be subject to prejudice and discrimination. Our vision is a world free from prejudice and disability due to leprosy.
We are secular; a positive decision to favour no one and everyone. We support people who are subject to the most neglect from existing services, as well as continuing to work with people who are not specifically marginalised or ignored.
We prioritise being evidence-led. This culminated in the adoption of Dapsone after it was observed being used by veterinarians. Thus Lepra, working with the Indian Government, became the first to find and use a cure for leprosy.
Today, being evidence led means a commitment to active case finding (ACF) and prioritising the follow up of those people who have completed multidrug therapy (MDT) treatment. Working closely with other agencies, we provide a range of assistance including physical and mental health support, psychological support, and social and economic advocacy to ensure the needs of the individual are addressed either by Lepra or other agencies.
www.lepra.org.uk
Donations to Lepra can be made here. Your support is vital in helping us continue our work to help the children, women and men affected by neglected diseases like leprosy and lymphatic filariasis.
Recordings generated from this event are © Lepra 2021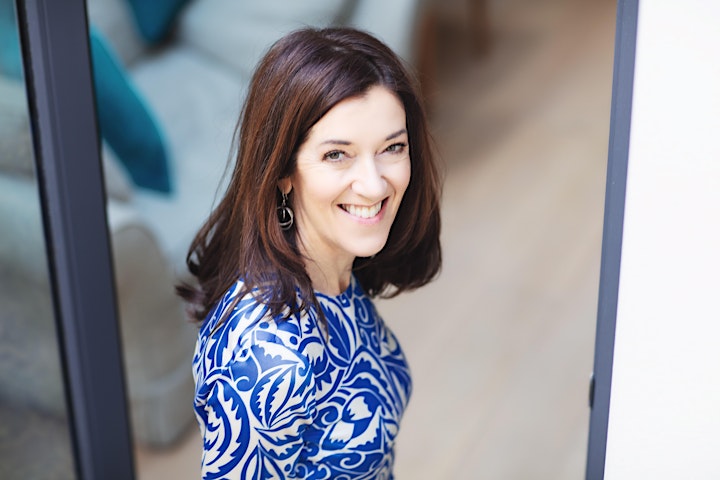 Victoria Hislop. Photo credit Bill Waters
Date and Time
Location
Refund Policy
Contact the organiser to request a refund.
Eventbrite's fee is nonrefundable.