Description
Join Steven Lloyd-Barlow, award-winning technology influencer and small business guru, for a session on Video for Social Media Marketing. With over 25 years in big-budget film and TV production for some of the worlds largest brands, Steven will guide you through how to start punching above your weight online. Whether you're dabbling in a little Facebook or, wanting to learn more about shaping a great strategy, this is the session for you. We all know that consumer behaviour is changing.
Get real tips and tools to focus your efforts on the right methods for you. Join Steven to learn how to capitalise on consumer moments, and leveraging great video on social media. Put yourself centre stage alongside high street advertising with this session – you won't be disappointed.
About your host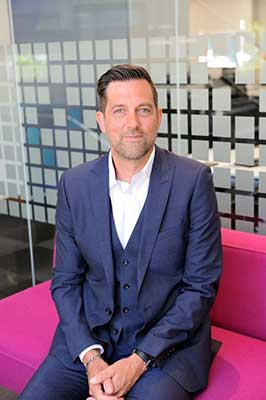 Steven Lloyd-Barlow has a background in global media operations involving management of teams working across Europe, South America, MENA & the UK. With over 25 years of media and film production on a big scale, Steven has shifted focus to knowledge sharing. He brings a wealth of global industry insight to the innovative projects that he leads. Steven's entrepreneurial experience continues to shape and create leading global products and brands; with new online creation tools and apps through technology, digital platforms and software development. Steven is committed to collaborating, mentoring, sharing and driving new solutions for business & digital innovation. He is a highly regarded industry speaker on the international circuit and is excited to be sharing his knowledge with small local businesses, to help them succeed.