Video: The Curriculum: Ongoing Recovery and Resilience with Mary Myatt
Sales Have Ended
Registrations are closed
Please email Simon Gallacher - csptsadirector@outlook.com - to check availability if you would like a ticket after sales have ended
Sales Have Ended
Registrations are closed
Please email Simon Gallacher - csptsadirector@outlook.com - to check availability if you would like a ticket after sales have ended
The Curriculum: Ongoing Recovery and Resilience. Mary supported and challenged leaders' thinking on the curriculum focusing on 4 areas
About this event
You will recieve a video of the day; related presentations slides and a copy of Mary's latest book, 'BACK ON TRACK: Fewer Things, Greater Depth'.
The video looks at...
What do we know already?
Reasons to be hopeful
Headlines of evidence from previous school closure
What do we mean by resilience?
What are the best bets?
How can research and evidence help?
Headlines to help us
What do we still need to work on?
Accept that there is no silver bullet
Sourcing high-quality materials
Efficient ways of gathering evidence of impact
Getting back on track
How to make the time for curriculum planning
Explore the 80:20 rule
Quick wins
Mary Myatt is an education adviser, writer and speaker. She trained as an RE teacher and is former local authority adviser and inspector. She engages with pupils, teachers and leaders about learning, leadership and the curriculum.
Mary has written extensively about leadership, school improvement and the curriculum: 'High Challenge, Low Threat', 'Hopeful Schools' and 'The Curriculum: Gallimaufry to Coherence' and 'Back on Track'. She has also established 'The Soak', an online platform with films for teacher, including teaching assistants and leaders including governors.
Mary has been a governor in three schools, and a trustee for a Multi Academy Trust. She cofounded the RE Quality Mark, is chair of the board for the Centre for Education and Youth and a member of the curriculum advisory group for Oak National Academy.
She maintains that there are no quick fixes and that great outcomes for pupils are not achieved through tick boxes.
www.marymyatt.comTwitter: @MaryMyatt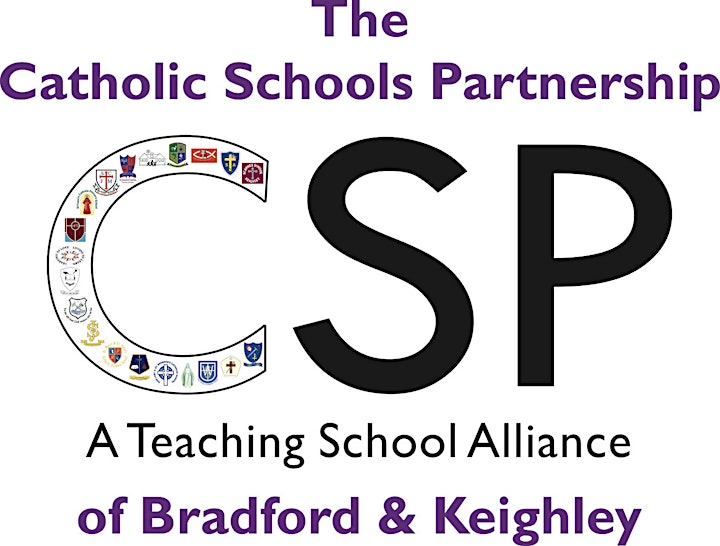 Organiser of Video: The Curriculum: Ongoing Recovery and Resilience with Mary Myatt
The Catholic Schools Partnership Teaching Schools Alliance (CSPTSA) was designated in 2014 and is a respected partnership in Bradford and Keighley, comprising primary and secondary schools including schools of the Blessed Christopher Wharton Catholic Multi-Academy Trust. In our strong alliance, we have 2 teaching schools: St Joseph's Catholic Primary School, Bingley and St Cuthbert & The First Martyrs' Catholic Primary School. We also boast a National Support School - Our Lady of Victories Catholic Primary Academy.
Building on the innovative work carried out by the partnership over the last 8 years, we work with our partners The Diocese of Leeds, Leeds Trinity University, One Education and Bradford LA to secure high standards, promote high aspirations and, through our achievement and success, enhance life chances for children and young people in Bradford & Keighley.
The following key areas form the basis for the work of the CSPTSA:
Initial Teacher Training (ITT), including Schools Direct; Professional Development (including Leadership Development), School to School Support using Specialist, Local and National Leaders of Education and Research and Development.