About this Event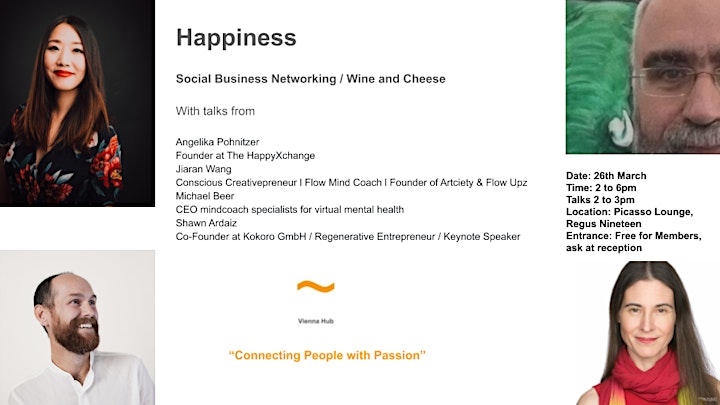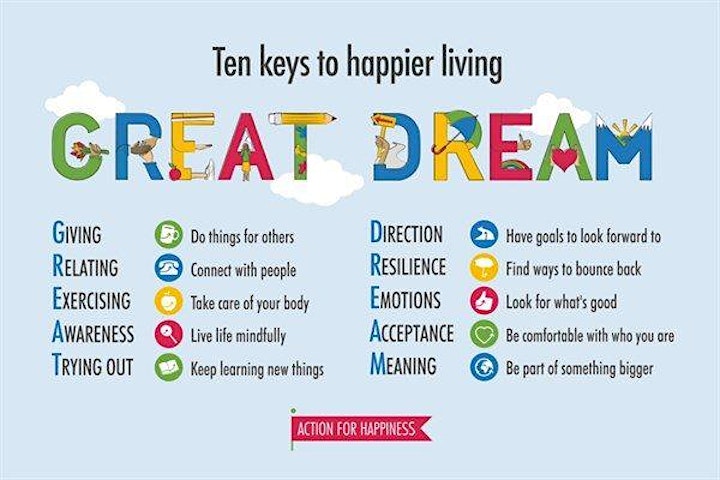 Join us online, in the ZOOM room , details with ticketing
OPEN invitation
It was the UN Happiness Day on 20th March, and our event this month focuses on Happiness, and how to increase it in our lives, our communities and our workplaces.
Choose Happiness. Practice Happiness rather than pursuing it :-)
Why Happiness ?
Vienna Hub connects people with passion across art commerce sport and education. We believe passion supports happiness , so happiness is a main theme. By bringing people with passion together to exchange ideas, conversation and contacts we expect you to create value. As Thomas Power said in 2005 at the launch of Vienna Hub, "if you want to increase Social Capital, just go around and talk to everyone in the room". Well in this room, the focus is on HAPPINESS, so if that is an interest of yours, this could be a great VIRTUAL room for you on 26th March.
Because it is now online, you can attend from anywhere.
Talks from 2 to 3 in planned order
Angelika, Mike, Jiaran, Shawn
"Round Tables" for 12 people
Angelika and Shawn from 3 to 3.30
Jiaran and Mike, 3.30 to 4pm
NOTE:- Angelika is also running a follow on session from 4 to 5 for Happiness Specialists, with an invitation to attend a global zoom meeting of ULab2 participants from 5 to 6.15pm. pls contact if interested.
please note, times of Round Tables change as per above, and on ticketing , speakers as per below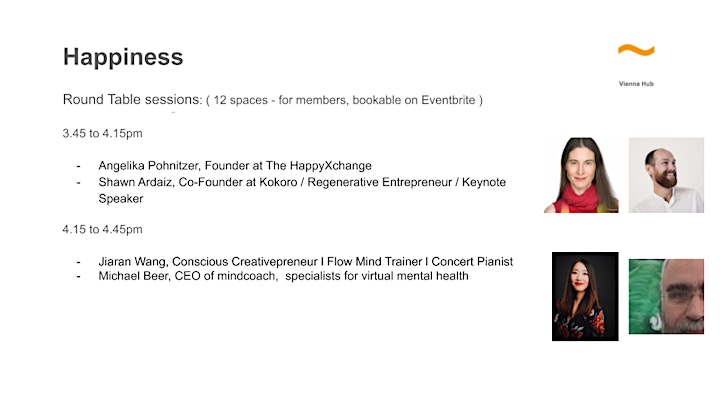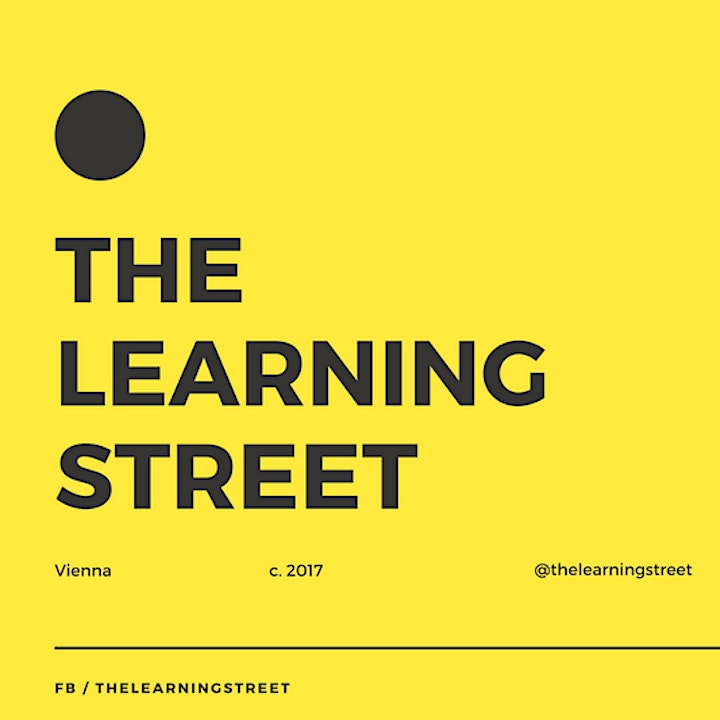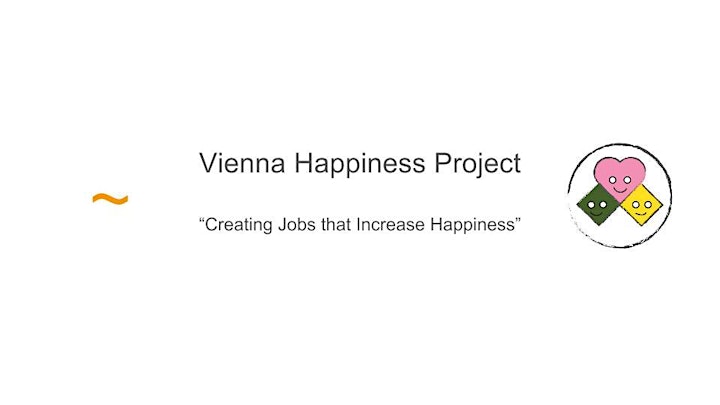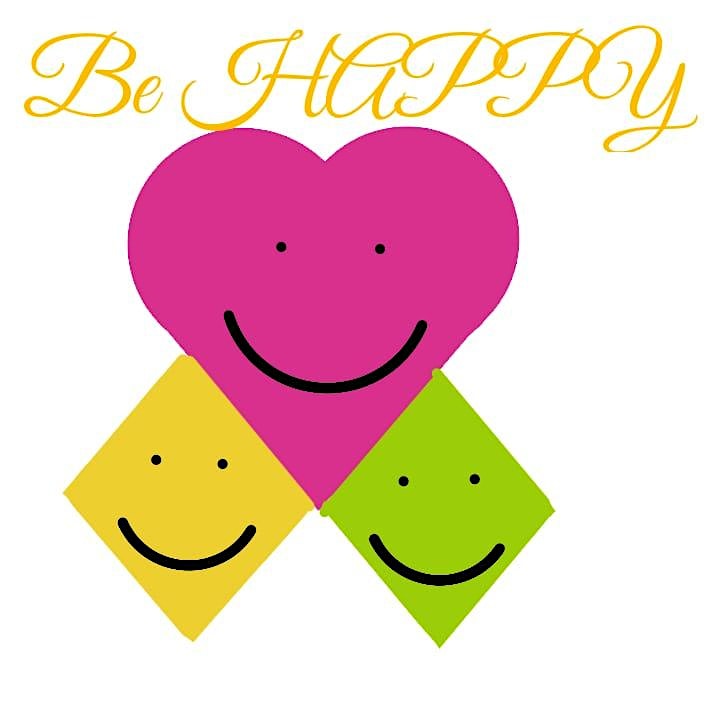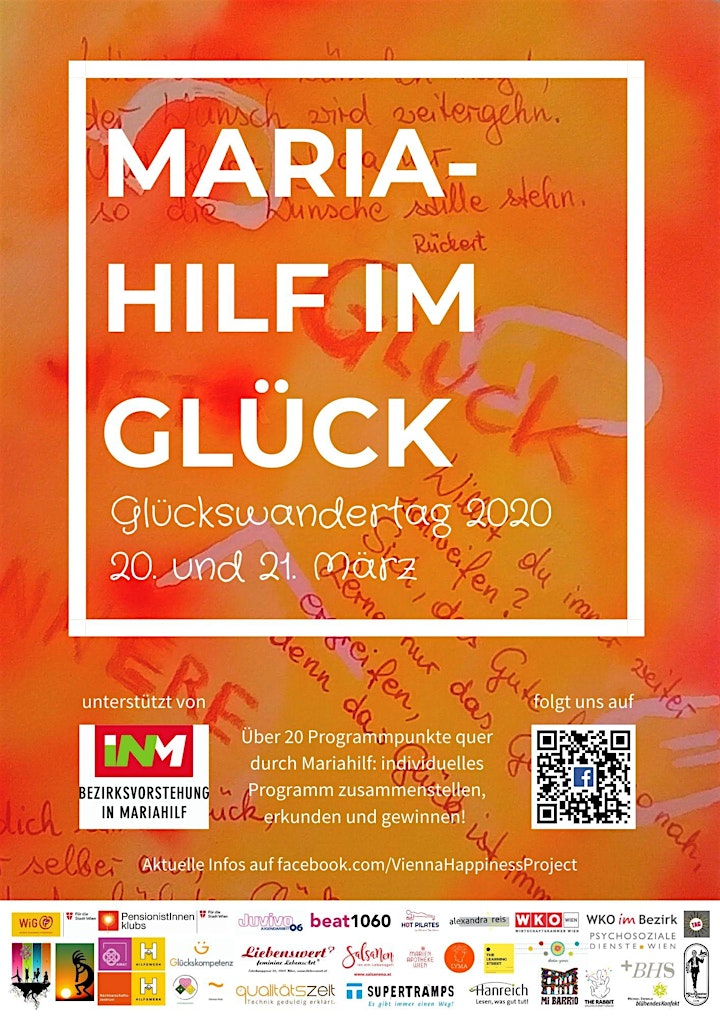 Mariahilf im Glück now May 8th and 9th