Sales Have Ended
Registrations are closed
Sorry, it is no longer possible to book a place for this Mass.
Event Information
Location
St. Mark's RC Church
29 Oxgangs Avenue
Edinburgh
EH13 9HX
United Kingdom
Sales Have Ended
Registrations are closed
Sorry, it is no longer possible to book a place for this Mass.
About this Event
Although the obligation to attend Mass is still suspended, St. Mark's is now holding its usual Vigil and Sunday Masses.
As part of the "new normal", Mass will be a little different from usual. Numerous elements are being omitted to make the Mass shorter, seating will be allocated strictly according to the order in which people arrive and we will all need to follow strict instructions governing how we move around the church.
The diagrams below should help to explain how it will work, but further details can be found in this helpful guidance from the Bishops' Conference of Scotland.
On arrival, a steward will tick you off on a register.
If queuing outside the church, please maintain social distancing.
Sorry, but we have been instructed to discourage parishioners from forming groups outside the church.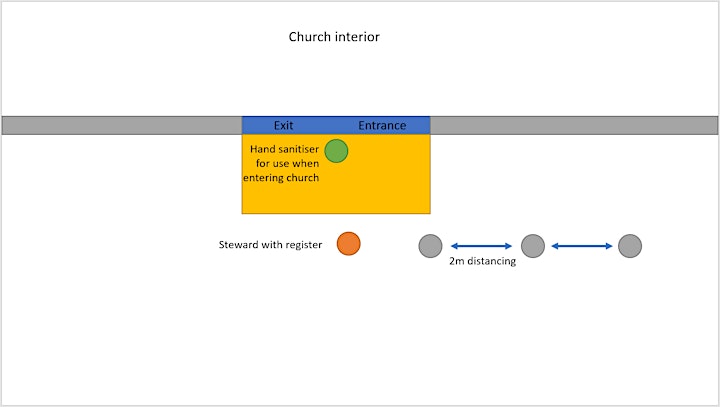 On entering the church, a steward will show you to your seat.
People will be seated in the order they arrive, starting from the front of the church.
Sorry, but you won't be able to get your usual seat.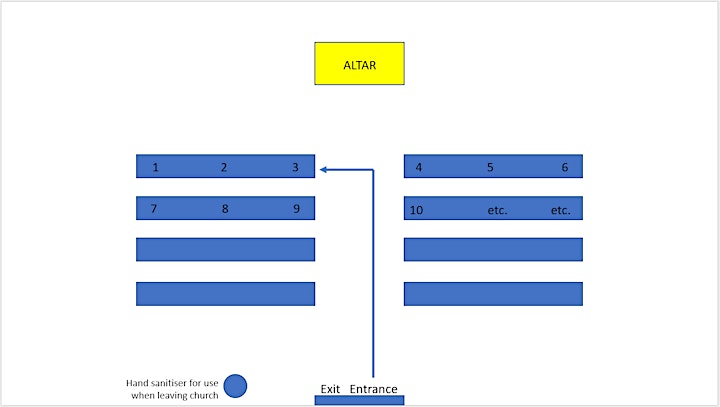 When going for communion, please follow the guidance of a steward
The left side of the church will go up first, starting from the back
Walk up to Canon Michael, maintaining distancing and wearing your mask
Take the Eucharist in your hand
Step to the side, remove your mask, consume the Eucharist, replace your mask and then return to your seat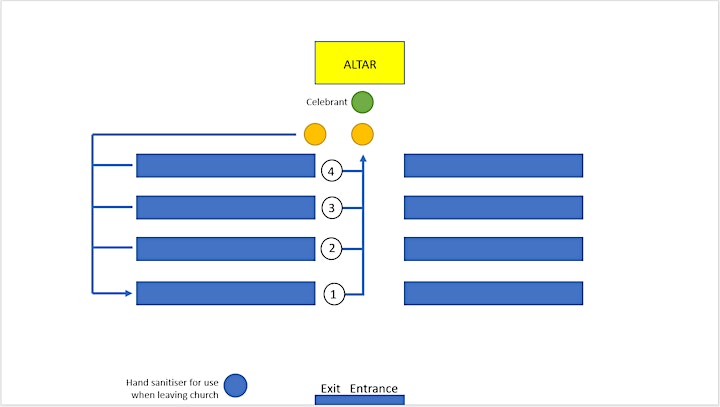 When going for communion, please follow the guidance of a steward
The right side of the church will go up second, starting from the back
Walk up to Canon Michael, maintaining distancing and wearing your mask
Take the Eucharist in your hand
Step to the side, remove your mask, consume the Eucharist, replace your mask and then return to your seat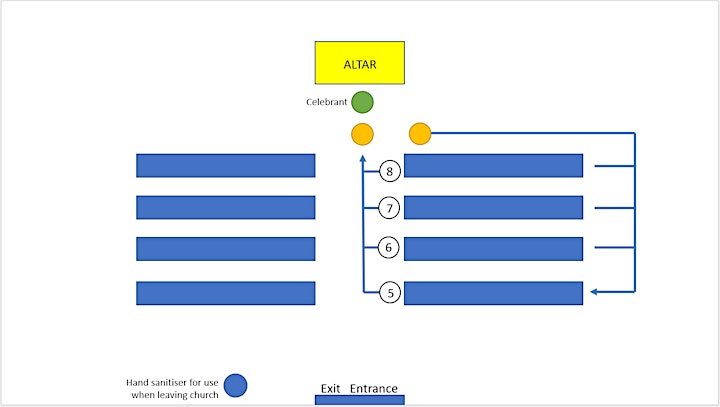 When leaving the church, please follow the guidance of a steward
The left side of the church will leave first, starting from the back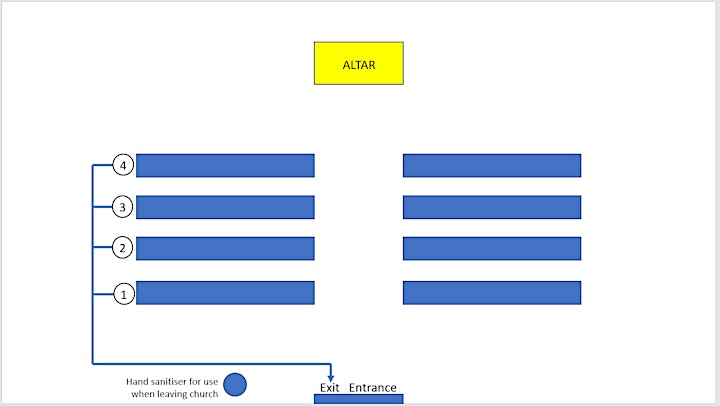 When leaving the church, please follow the guidance of a steward
The right side of the church will leave last, starting from the front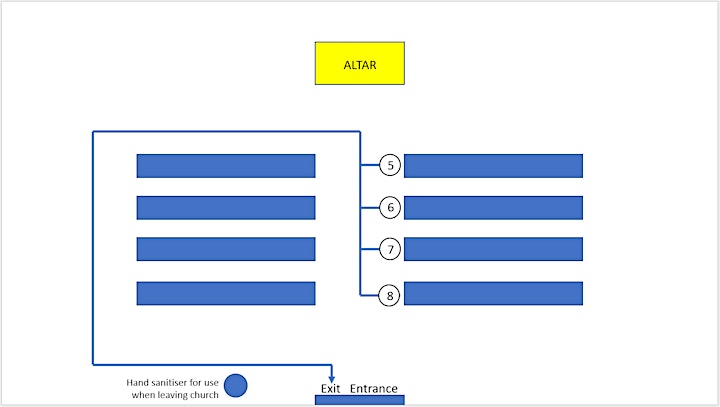 Date and Time
Location
St. Mark's RC Church
29 Oxgangs Avenue
Edinburgh
EH13 9HX
United Kingdom