Event Information
Location
Abney Park Cemetery Trust
215 Stoke Newington High Street
London
N16 0LH
United Kingdom
Refund policy
Refunds up to 7 days before event
Description
FEATURING THE ART OF LOUISA ALBANI & THE UPLIFTING PROTEST POETRY OF SALENA GODDEN!
"Unsex'd Females" was an 18th Century insult levelled at women like Mary Wollstonecraft and the other Hackney rebels and reformers who had supposedly gone against their gender by fighting for social justice. But who were they and how are they crucial to who we are today?
Celebrate the world-changing women of Hackney for IWD2019 and enjoy a popup outdoor show featuring the art of Louisa Albani (see lead image).

There's something about Mary. Why is this polymath such an inspiration? How did she pave the wave for the Suffragettes? Are their achievements under threat today?


Are you inspired by radical writers like Mary Wollstonecraft? Are you curious about the women who rocked the mainstream with their visionary views on issues like human rights, gender equality and poverty? Want to know how Hackney was linked to world-changing events and powerful cultural forces that shaped who we are today? Want to hear about the message of a legacy that transcends gender?
Combining Stoke Newington's amazing literary past and radical women's history - we'll hear how the Hackney alternative community of old was at the centre of a dramatic conflict of ideas and thoughts on social justice. Ideas written off as too radical are now taken for granted: ideas that permit us to be who we are today. Are they under threat again? Are Enlightenment ideals under attack?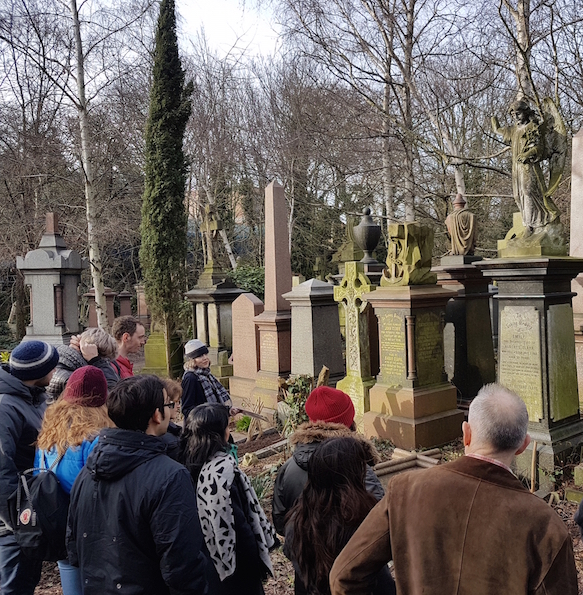 (See this blog link for a recent walk exploring Mary's friend William Blake and his alternative way of looking at the world)
Find out how both Frankenstein and women in Parliament are both the legacy of one-time Hackney resident Mary Wollstonecraft and how dissenting writers like her shocked the 18th & 19th century Establishment with their ideas on gender equality and free will.
Half the proceeds go to the campaign for a monument to Mary (Mary on the Green) and Abney Park Cemetery Trust.
Maximum 20 places. Bring a book. Bring a quote. This will be a collaborative walk for enquiring minds.
Walk ends Newington Green.
Date and time
Location
Abney Park Cemetery Trust
215 Stoke Newington High Street
London
N16 0LH
United Kingdom
Refund policy
Refunds up to 7 days before event