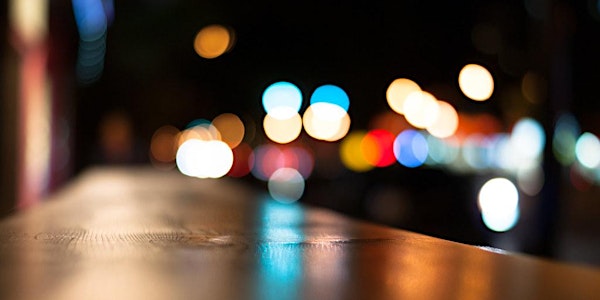 Violence Against Women and Girls at Home: Domestic Abuse and the Pandemic
University of Greenwich, Gender Based Violence Series Webinar via Zoom
About this event
Dr Camille Stengel will be joined by Justice Studio's Director Marianne Moore, Southall Black Sisters' Director Pragna Patel, and a representative from Solace Women's Aid to discuss domestic abuse and the impact the pandemic has had on Gender Based Violence. The speakers will share some research findings from their London-based study conducted over the first 2020 lockdown, and reflect on the larger implications of these findings for their own work.
About the speakers
Solace Women's Aid is a leading violence against women and girls (VAWG) organisation in London, with over 45 years' experience working with survivors of all forms of violence and abuse. Their aim is to work to prevent violence and abuse as well as provide services to meet the needs of survivors particularly women and girls. To support Solace's work, please visit: https://www.solacewomensaid.org/donate
Pragna Patel is the founder and Director of Southall Black Sisters Centre (SBS). SBS is a multi-award-winning women's organisation founded in 1979 to address the needs of black and minority women experiencing gender violence. Pragna is also a co-founder of Women Against Fundamentalism. In May 2020, Solace and SBS partnered to set up and run an emergency covid refuge, with SBS providing specialist support for women with no recourse to public funds. The project continues to run at a smaller scale until June 2021. To support SBS' work, please visit: https://southallblacksisters.org.uk/support-sbs/
Marianne Moore is the Managing Director and Chair at Justice Studio, a compassionate consultancy and research organisation specialised in social justice. As a consultant specialised in women's rights, Marianne has worked for a variety of clients including the UK Government, bodies such as UNICEF and the Council of Europe, and UK and international not for profit organisations. https://justicestudio.org/marianne-moore
Dr Camille Stengel is a Senior Lecturer in Criminology in the Faculty of Liberal Arts and Sciences (FLAS) at the University of Greenwich. Camille is a member of the Women's Network and the FLAS Early Career Researchers Network and is a founding member of the Gender Deviance and Society Research Group and the Criminal Justice Collective Research Unit. https://www.gre.ac.uk/people/rep/las/camille-stengel
This event will also be live streamed via YouTube if the maximum attendee capacity is reached.
The meeting link will be sent to registered attendees before the event.