Violinist Alda Dizdari leads MELLOS ENSEMBLE perform Bach/Elgar/Enescu
About this event
Sands Films Music Room
Join us in person or online for Opening Night of Southwark International Music Festival
Concert "Genius"
On this page you are booking ticket to watch the concert LIVE and ONLINE.
The newly established Southwark International Music Festival brings to one of the most vibrant boroughs of London exceptional stars to explore classical music and cross over programmes that will entertain, uplift and inspire audiences. In the new streaming age the festival is reaching out to a far wider audience by providing live streaming for most of the events online as well as organising outreach activities alongside the performances to best contribute and interact with the local community. www.southwarkmusic.org.uk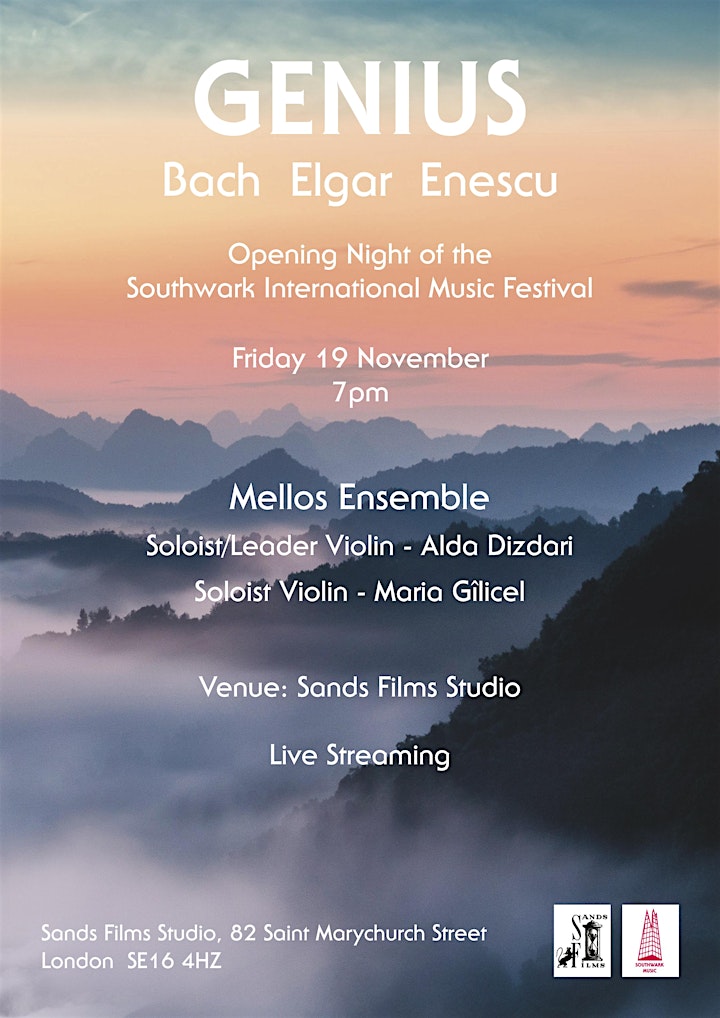 The first edition of Southwark International Music Festival opens at the Sands Films Music Room, in the heart of Southwark, one of the oldest areas by the river in Rotherhithe and the concert will be Live Streamed online.
The opening night will bring a star cast of musicians from Mellos Ensemble, led by the concert violinist and artistic director, Alda Dizdari www.aldadizdari.co.uk in a programme carefully curated by her that explores the mind and creations of geniuses in their early part of their career. This concert is titled: "Genius"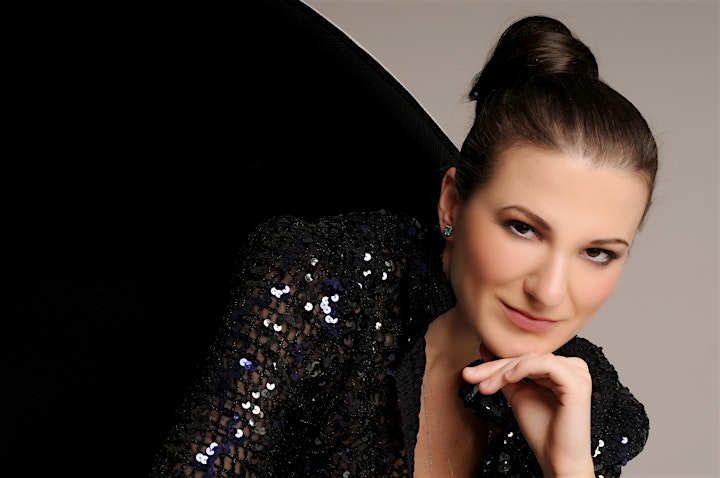 Mellos Ensemble, founded by the concert violinist Alda Dizdari, performs an unforgettable programme of chamber music combining popular and lesser-known works. From Bach's sublime concerto for two violins and Elgar's beautiful Serenade for Strings op 20, to the mesmerising String Octet by George Enescu, one of the most powerful, and least known works of late Romantic chamber music, this will be a concert that will delight and inspire. 
Soloists/ Leader Alda Dizdari
Soloist Violin Maria Gîlicel 
.