Description

http://www.itpm.com/trader-mentoring/
ITPM VIP Lunches exist for people seeking more information on ITPM Mentoring Programs (MENTORING APPLICANTS) and for Institute Traders who are currently completing an ITPM Mentoring Program (MENTORING PARTICIPANTS).
MENTORING APPLICANTS > VIP Lunches provide people with the opportunity to meet ITPM Mentors before starting a Mentoring Program to assess whether they want to do a Mentoring Program with their VIP Lunch Mentor or not... and to meet current Mentees who are completing Mentoring Programs with the Mentor present at a VIP lunch.
MENTORING PARTICIPANTS > VIP Lunches provide current Mentees the opportunity to meet their Mentor whilst they are completing their Mentoring Program and to meet future Mentoring Program students.
NOTE: Former ITPM Mentoring Program students may not attend VIP Lunches and ITPM Alumni may only attend if they are seeking to complete a Mentoring Program by way of *UPGRADE*
NOTE: ALL NEW Mentoring Program applicants that purchase VIP Lunch Tickets are required to fill out the standardized ITPM Mentoring Program evaluation survey in order to attend the Lunch. If you do not fill this form out and do so accurately your ticket will be cancelled and refunded.
VIP Lunch Mentor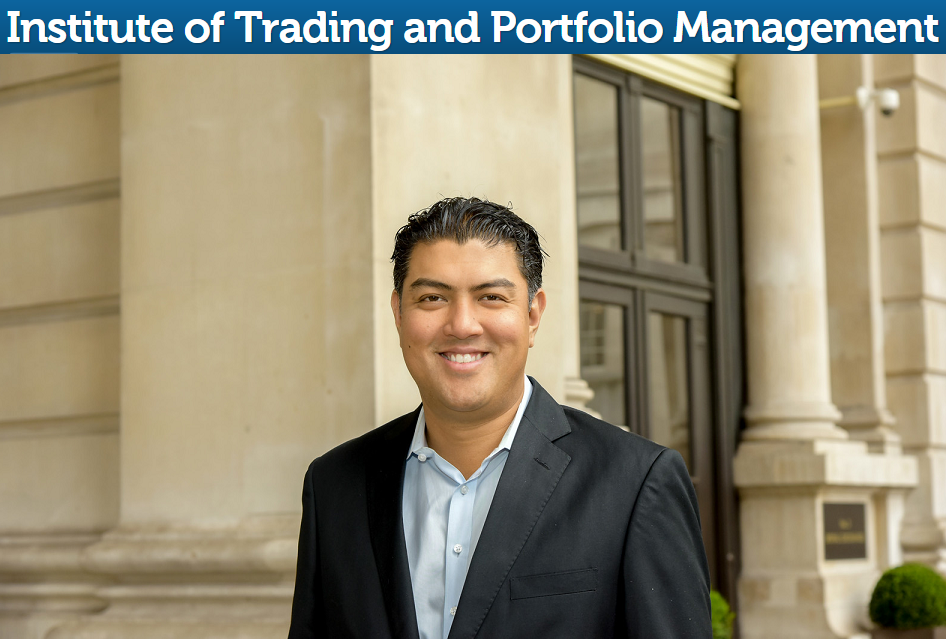 Raj Malhotra - Senior Trading Mentor Institute of Trading and Portfolio Management
Raj enjoyed a successful thirteen year career as a professional Equity Options trader. Raj graduated with a Bachelor of Science in Economics (BSE) from the Wharton School of Business at the University of Pennsylvania. After graduating, he started his career at BNP Securities in Philadelphia working for the BNP Cooper Neff Hedge Fund. After two years, Raj was asked by the firm to move to New York to trade the S&P 500 Index Options book. S&P 500 options at the time were the most heavily-traded options in the world.
In 2002, he was hired away by Bank of America Securities, embarking on what was to become a successful fast track seven year stint at the firm. In addition to trading index options, Raj was promoted to Head of Institutional Options Trading, trading with and covering the world's largest and most successful Hedge Funds. He was also promoted to Managing Director before the age of 30.
In 2009, Raj left Bank of America Securities to join Nomura Securities in a similar role, helping to spearhead Nomura Securities rollout of their US business, until retirement at the end of 2011.
Raj's role at the Institute involves Mentoring Institute Traders on the official Institute Mentoring Programme after students have graduated from completing the Professional Trading Masterclass (PTM) Video Series and the Professional FOREX Trading Masterclass (PFTM) Video Series, helping them to realise their objectives in becoming consistently profitable long-term and to help build their track records. Raj also helps manage the Institute's global portfolio in allocating capital to profitable students/traders.
Raj currently mentors mostly US and Canadian-based Institute Traders and only has capacity for a few international students each quarter.
Raj Malhotra - CLICK HERE for Resume
Background
The Institute of Trading and Portfolio Management was established to educate, inform and coach Retail Traders & Investors how to take a more Professional approach to Trading and Investing in the Financial Markets. We deliver the highest level of Trading and Portfolio Management education available to the Retail Trader / Investor globally, utilising teaching methods that everyone can understand and deploy themselves. We manage a global Portfolio ourselves and manage a community of Retail Traders and Investors, that connect with eachother and support eachother. We provide our community with a favourable infrastructure that allows each individual to reach their full potential. Additionally, we invest in our best performing students / traders and we also place some of our best traders into Professional Trading employment with Hedge Funds and Investment Banks.
Typically we have three types of delegates that attend our seminars and then join the Institute;-
1. Delegates currently trading with their own money who have struggled to make consistent Returns on their Capital.
2. Delegates who want to start trading with their own savings and seek a higher level Professional Trading & Investing education Vs what is available elsewhere.
3. Delegates who are looking to enter the Professional world of Trading and Investing via Hedge Funds and Investment Banks.
You do not need any prior experience in Trading and Portfolio Management to attend one of our seminars. All you require is a basic level of common sense and arithmetic ability.
At the Institute you will be taught everything you need to know from basic to more advanced techniques. Our approach is challenging both to a beginner and more experienced traders. The professional trader approach is like nothing you have ever seen before. This is because it is simply not taught to the Retail Trader market and is usually only reserved for professional traders.
For background information on ITPM Trading Education Click Here
For more information on Institute seminars Click Here
To visit the Institute website Click Here
We look forward to seeing you there !!!