Event Information
Location
Location only available to Ticket Holders
Singapore
Refund Policy
Refunds up to 7 days before event
Description

http://www.itpm.com/trader-mentoring/
ITPM VIP Lunches exist for people seeking more information on ITPM Mentoring Programs (MENTORING APPLICANTS) and for Institute Traders who are currently completing an ITPM Mentoring Program (MENTORING PARTICIPANTS).
MENTORING APPLICANTS > VIP Lunches provide people with the opportunity to meet ITPM Mentors before starting a Mentoring Program to assess whether they want to do a Mentoring Program with their VIP Lunch Mentor or not... and to meet current Mentees who are completing Mentoring Programs with the Mentor present at a VIP lunch.
MENTORING PARTICIPANTS > VIP Lunches provide current Mentees the opportunity to meet their Mentor whilst they are completing their Mentoring Program and to meet future Mentoring Program students.
NOTE: Former ITPM Mentoring Program students may not attend VIP Lunches and ITPM Alumni may only attend if they are seeking to complete a Mentoring Program by way of *UPGRADE*
NOTE: ALL NEW Mentoring Program applicants that purchase VIP Lunch Tickets are required to fill out the standardized ITPM Mentoring Program evaluation survey in order to attend the Lunch. If you do not fill this form out and do so accurately your ticket will be cancelled and refunded.
VIP Lunch Mentor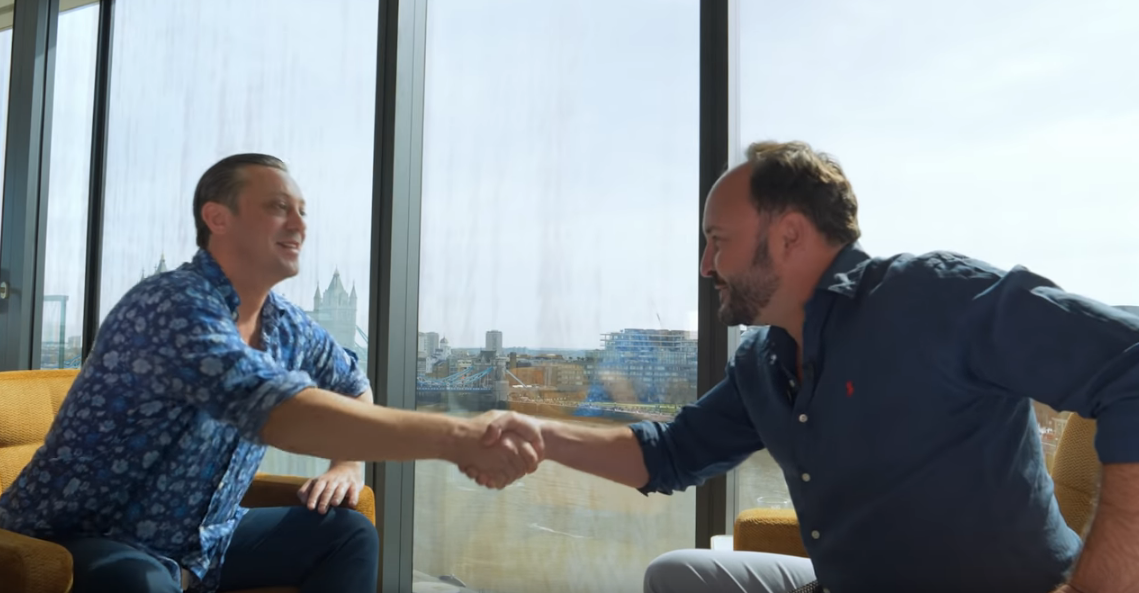 Ross Williams - Senior Trading Mentor Institute of Trading and Portfolio Management
Ross Williams is a Professional Trader / Hedge Fund Portfolio Manager. Ross started his career in 1998 in London at CIBC World Markets in Fixed Income, trading Derivatives and credit products. He then moved to work for Bear Stearns on their Proprietary Trading Desk from 2001-2006 and was promoted to Managing Director in 2005.
He cashed out at Bear Stearns and joined a Hedge Fund (Peloton Partners) in 2006 with other partners from Goldman Sachs, trading all Asset Classes (Rates, Equities, Currencies, Commodities) The fund had the backing of many of the world's preeminent investors. Peloton quickly grew to $2.8Bn in Assets Under Management (AUM) due to an 87% performance in the mortgage fund in 2007. Peloton Partners was named Eurohedge Hedge Fund of the Year in Europe in 2007. In 2008 the Global Financial crisis took its toll and forced redemptions at the fund. The partners agreed to return investors capital and close the fund down.
Ross then returned to his native Australia where he joined the UBS Proprietary Trading operation in Sydney as a "Prop" Trader Trading across asset classes. Ross now works for Peninsula Strategies in Sydney (a private investment firm) as a Portfolio Manager specialising in Long / Short Equities Portfolio Management and tactical asset allocation and also as a Senior Trading Mentor and asset allocator at the Institute of Trading and Portfolio Management, helping Retail Traders get consistent profitability in their portfolio's.
Ross Williams - CLICK HERE for Resume
Background
The Institute of Trading and Portfolio Management was established to educate, inform and coach Retail Traders & Investors how to take a more Professional approach to Trading and Investing in the Financial Markets. We deliver the highest level of Trading and Portfolio Management education available to the Retail Trader / Investor globally, utilising teaching methods that everyone can understand and deploy themselves. We manage a global Portfolio ourselves and manage a community of Retail Traders and Investors, that connect with eachother and support eachother. We provide our community with a favourable infrastructure that allows each individual to reach their full potential. Additionally, we invest in our best performing students / traders and we also place some of our best traders into Professional Trading employment with Hedge Funds and Investment Banks.
Typically we have three types of delegates that attend our seminars and then join the Institute;-
1. Delegates currently trading with their own money who have struggled to make consistent Returns on their Capital.
2. Delegates who want to start trading with their own savings and seek a higher level Professional Trading & Investing education Vs what is available elsewhere.
3. Delegates who are looking to enter the Professional world of Trading and Investing via Hedge Funds and Investment Banks.
You do not need any prior experience in Trading and Portfolio Management to attend one of our seminars. All you require is a basic level of common sense and arithmetic ability.
At the Institute you will be taught everything you need to know from basic to more advanced techniques. Our approach is challenging both to a beginner and more experienced traders. The professional trader approach is like nothing you have ever seen before. This is because it is simply not taught to the Retail Trader market and is usually only reserved for professional traders.
For background information on ITPM Trading Education Click Here
For more information on Institute seminars Click Here
To visit the Institute website Click Here
We look forward to seeing you there !!!
Date and Time
Location
Location only available to Ticket Holders
Singapore
Refund Policy
Refunds up to 7 days before event