Description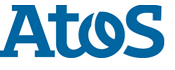 Join Atos and SAP Hybris at a VIP lunch at Gordon Ramsey's Savoy Grill for a unique look at the seismic change in B2B buying for UK Manufacturing, and hear what industry leaders are doing to meet this challenge head on.

The B2B buyer has changed. These new professionals are #digitalnatives who want instant responses with the exact information they require.

Forrester research states that 75% of B2B buyers now prefer to buy online but only 25% of B2B suppliers currently sell online. And of those B2B buyers 93% would rather transact on their own electronically than speak to a supplier's representative.

We would be delighted if you joined us at our VIP Lunch Event to explore these new challenges, better understand future possibilities, and network with your peers in a 5 star setting. Johan van Kampen, Head of Information Management, SAP, will set the scene followed by Chris O'Neill, Senior Consumer Electronics Manager, Phillips Lighting who will talk about how to move beyond channel conflict. Our senior manufacturing guests will take part in the roundtable discussion that follows over a sumptuous 3-course lunch in the famed and iconic D'Oyly Carte room at the Savoy.

.