Description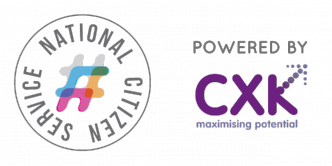 Come along and meet your NCS team including other peers that will be coming with you on your summer experience of a lifetime.
Eatto are offering limited seats so make sure you are quick to book your place as it will be first come first served.
Take advance of the all you can eat buffet for ONLY £8:00. The buffet has a mouth-watering range of over 80 recipes from 9 countries including China, Japan, Malaysia, Thailand Korea, Mongolia, Singapore Vietnam and India. Plus we have now added a Salad Bar and Pizzas – so there really is something for everyone.
You can help yourself to their extensive buffet bar or watch as one of their chefs prepares your dish in front of you. And the best thing is you can eat as much as you like, but make sure you leave enough room for one (or more) of our desserts, we have a chocolate fountain*, fresh fruits, gateaux, mousses*, trifles* and loads more.
This is an amazing offer so be quick in securing you place. When you come along, dont forget you can bring any of the forms you may not have had chance to hand in yet, select your wave if you havent already done so and sign that all important code of conduct.