Description
The Golden Unicorn VIP Programme Day 2, supported by Bamboo Venture Partners
The Golden Unicorn Awards and the Russian Film Week team are excited to bring you a private viewing of an important film called "Witnesses".
This exclusive screening (47 people) will take place at the Bulgari Hotel.
Programme of the evening:
Wednesday, 28 November 2018
Bulgari Hotel, 171 Knightsbridge, London SW7 1DW
19.30 - 20.00: Arrivals
20:00 - 21.50: Screening of Witnesses
21.50 - 22.30: Q&A with Director Konstantin Fam and Actress Oksana Fandera
The film tells about the history of the Holocaust through the stories of its unwitting witnesses. At the beginning of the 20th century a unique violin was created in a workshop, intended as a gift for a talented Jewish boy. The violin becomes the focal point of the tragic events, becoming one of these 'unwitting 'witnesses'.
Trailer: https://youtu.be/tPrDssbA3ns
Supported by: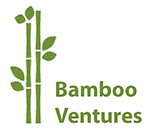 Disclaimer:
Please note the event may be filmed or photographed, as an attendee you consent to footage and/or images of you being used for promotional purposes. Event coverage will be posted on RFW social media pages.
Organiser of VIP Screening + Q&A: Witnesses