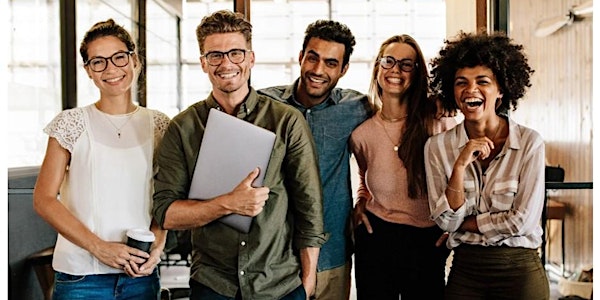 Virgin Money Red Talks: How to Attract and Retain Top Talent
Event Information
Location
Virgin Money London Eagle Place Lounge
First Floor
1 Eagle Place
London
SW1Y 6AF
United Kingdom
Description
Are you able to find the right talent to bring into your organisation?
What makes your business a place where people want to stay?
Virgin has spent the past 40 years building businesses big and small, in every industry where we could make a difference. Now we want to put that passion and experience to good use, so here at Virgin Money we're finding ways to help UK businesses save, grow and thrive.
Virgin Money Red Talks are a new series of free, thought-provoking breakfast sessions, led by independent experts focused on helping small businesses grow.
Held in the relaxed and unique setting of our Lounges, the second in our series of Virgin Money Red Talks shares insight on how senior HR executives from 'The Sunday Times 100 Best Small Businesses to Work For' find and hold on to the best employees.
So, if you're a small business owner, join us for breakfast in the Virgin Money London Eagle Place Lounge where Alex Patten, Head of People, and Hannah Townsend, People Partner, from creative and recruitment company Wiser, will be hosting an interactive session that will look at:
How to employ people who are a good organisational fit
Spotting new recruits who'll bring different ways of thinking to develop the business financially and culturally
The importance of a company's culture in attracting and retaining talent
Diversity and the importance of broadening the definition of talent
How to retain good employees to grow the organisation, reduce overheads and achieve better business outcomes
How Wiser came to be named the second best small company to work for in the UK
We'll be providing a complimentary breakfast of pastries, fruit, teas and coffees for you to enjoy and following the talk we've planned plenty of time for Q&As and networking. If you'd like to stay on at the Lounge, where you can make use of free Wi-Fi and relaxed work-space once the session has finished, you're more than welcome. We'll even give you a guest pass to come back another day.
This event is sure to be very popular so do make sure you book your free tickets today. Please note that once you book, you will receive an email from us nearer the time asking you to confirm your attendance. If we do not receive confirmation from you then your place may be given away to people on our waiting list. Please keep an eye on your inbox and be sure to let us know if you can make it.
We look forward to seeing you there!
Can't make it this time? You can find more articles written by independent experts, with you and your business in mind, at www.virginmoney.com/business.
Date and time
Location
Virgin Money London Eagle Place Lounge
First Floor
1 Eagle Place
London
SW1Y 6AF
United Kingdom