Event Information
Location
SNAP Studios
151-155 New North Rd
London
N1 6TA
United Kingdom
Description
Virgin StartUp Ignition: business tricks and insight for amazing women.
Virgin StartUp is on a mission to ignite female-owned start-ups across the UK. We're bringing together entrepreneurial women with the aim to start or grow a business and offering them practical support, useful introductions and real-life advice. We'd love you to join us.
This event will celebrate Women's Entrepreneurship Day by inspiring and connecting women who are following their dreams and launching their own businesses.
Presented by TV presenter and former Paralympic athelete Rachael Latham, we've got a line-up of amazing women who'll be giving practical advice and sharing the lessons they've learnt. These include:
Annabel Karmel, the UK's leading child nutrition expert and best-selling author
Annabel Karmel MBE is the UK's no.1 children's cookery author. Since launching with The Complete Baby and Toddler Meal Planner more than 20 years ago, Annabel's 39 books have sold over four million copies worldwide.
Jacqueline Gold, Chief Executive of Ann Summers
Jacqueline is the Chief Executive of Ann Summers and Knickerbox. She has been named Retail Week's Most Powerful Woman in Business and Barclays Bank's Most Inspirational Businesswoman in the UK, and numerous awards and accolades from publications including Cosmopolitan and Esquire.
Sharmadean Reid, founder of ground-breaking nail art business WAH Nails
WAH Nails opened its doors in 2009 in the East End of London. They now have a branch in TopShop Oxford Circus, have worked with brands such as Nike and Marc Jacobs, and have been featured in leading magazines such as Vogue.
Louise Court, Cosmopolitan Editor-in-Chief
Louise Court has been UK Editor in Chief of Cosmopolitan - one of the world's most long-running and famous magazines, distributed in 110 countries worldwide and read by millions across the globe – since 2006.
The day will feature three sessions each aimed at starting and growing a business in the UK, facilitated by Claire Oldfield, MD of Wardour. These sessions will be on a mission to give value to you and your business by providing opportunities to ask our experts specific questions, hone your brand story and access support to apply for funding and mentoring.
And if that wasn't enough – there will be the chance to mingle with likeminded entrepreneurs and gain one-to-one advice during pre-bookable free business clinics.
----------
When: 19th November – 9.30am – 3pm
Where: Snap Studios - Wimbourne House, 151-155 New North Road, London N1 6TA
Presenter: Rachael Latham – TV Presenter and former Paralympic athlete
9:30am – Arrivals and networking
10:10am - Keynote speaker plus audience Q&A – Annabel Karmel – http://www.annabelkarmel.com
10:45am - Panel session 1: Business 101 - how to start-up well:
Participant 1: Nikki Hesford, Made in Preston - VSU business woman
Participant 2: Robin McGirl – VSU Business Adviser
Participant 3: Martha Swift – Founder of Primrose Bakery
Participant 4: Helen Cammaack –

Founder of

Buyometric

and Interests.me
Facilitator: Darshana Ubl -

CEO of Entrevo UK
11:30am - Story-telling workshops – Madeline McQueen – Founder of Narratively http://www.narratively.co.uk
12:10pm - Lunch break - eat, network, meet businesses already supported by Virgin and drop in on the Business Advice Clinic. Lunch to be provided by Start Up businesses: LunchBox London , Eat Dark Matters , Jealous Sweets and BKD.
*We will also be joined by business support organisation Girls in Tech London. Girls in Tech London seeks to empower women in startups and technology by simply providing them with more visibility. They host highly engaging events related to tech, entrepreneurship and innovation, where a majority of the speakers are women.
1pm - Regroup
1:05pm - Keynote speaker plus audience Q&A – Sharmadean Reid – Founder of WAH Nails http://sharmadeanreid.com
1:35pm – Keynote speaker plus audience Q&A – Jacqueline Gold – Chief Executive of Ann Summers
2:10pm – Story-telling pitch and feedback
2:20pm - Panel session 2: Engaging Customers - how to reach people and build loyalty
Participant 1: Lisa Sohanpal, Mini NomNoms - VSU business woman
Participant 2: Rose Price – Head Buyer at Ocado
Participant 3: Louise Court – Editor in Chief at Cosmopolitan
Participant 4: Nishma Robb – Head of Marketing at Google
Facilitator: Clare Oldfield - Managing Director of Wardour
3pm - END
3-5pm - Optional extension for one-on-one Business Advice Clinics sessions
Participants include:
Claire Oldfield, Managing Director of Wardour
Claire started her career at the Sunday Times as a general reporter, before becoming the City diarist and small business editor at The Times. She edited Money magazine, before moving to CityAM and Metro International.
Wardour is a marketing communications company that brings together Claire's love of journalism with a love of business.
Rachael Latham, TV presenter and former Paralympic athlete
Rachael is a sports television presenter and former Paralympic swimmer who competed in Beijing 2008.
She is the current world record holder for 50m butterfly, European record holder for 200m butterfly, and 200m backstroke British record holder, and won bronze and silver at the world championships aged just 17.
Martha Swift, founder of Primrose Bakery
Martha started Primrose Bakery, one of London's best-loved cake shops, out of her home kitchen 10 years ago. She has also written three Primrose Bakery cookbooks (a fourth will be published in October), and an app.
Darshana Ubl
Darshana Ubl, CEO of Entrevo UK, runs and a successful 7 figure business in the UK helping entrepreneurs and small businesses. She has been the female ambassador for small business, appearing extensively on BBC Radio and BBC News.
Her mantra is to 'lead by example' and to live an inspired life through goal setting, strategy, a high-performance team and collaboration. Darshana has a Masters Degree in Economics along with a Post Graduate Diploma in Advertising & PR. She's worked extensively with large media houses and in the marketing and events industry and has also run several successful businesses.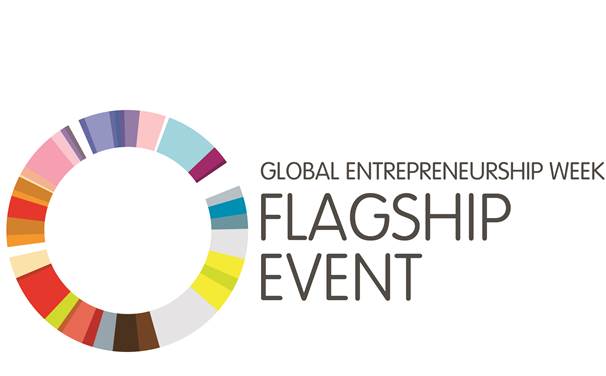 This year, Youth Business International has selected four events taking place during Global Entrepreneurship Week to be Flagship Events of the campaign.
The purpose of this is to cut through the "noise" of so many different events, to really focus on some of the best events of the campaign that are making a genuine difference to the entrepreneurship culture across the UK.
We are pleased to announce that Virgin StartUp Ignition has been selected as an official Flaship Event for Global Entrepreneurship Week UK, 2014.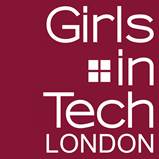 Date and time
Location
SNAP Studios
151-155 New North Rd
London
N1 6TA
United Kingdom