Description
How to sell is part of a growing number of masterclasses run by Virgin StartUp to give entrepreneurs the practical skills and tools they need to start, fund and scale a successful businesses.
This class is part of the Step Up Masterclass Series – for start-ups looking to scale. Click here to find out more and receive a discount on the individual admission price when purchasing the whole series.
About this class
How do you address the challenge of growing your business while there aren't enough hours in the day? What are the best routes to market for your company? What would you need to do to get friendly conversations with your prospects on to a different footing? What makes the difference between a bad pitch meeting and a knockout pitch meeting? Do the words 'cold call' bring a fever to your brow, Or the thought of attending a networking event as queasy as a ferry across the Bay of Biscay in a storm?
This workshop takes best practice sales methodology from the world's leading professional services organisations and delivers practical steps to move your business forward. We will work on your proposition to market and look at how you can develop a plan that delivers results.
Key takeaways
Understanding of the sales pipeline

How to grow an opportunity to fruition;Identifying your key prospects and key messages;

Processes that allow you to prepare effective pitch meetings;

Touchpoints to maintain contact;

Networking tips.
Who is this class for?
You have a great business but are unsure how to take it to the next stage of growth;

You lack confidence in business development techniques.
Preparation
You will be asked to explain your business' value proposition so a clear view of what that is will be useful!
Participants should have a list of 5 prospects they would like to develop and 5 existing relationships they would like to grow further ready.


About the instructor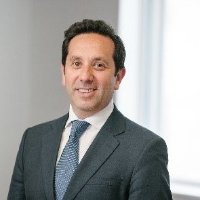 Damian Taylor is Marketing & Business Development Director at Dentons, the world's largest law firm. He has an extensive career in professional services having worked for 20 years in the industry for firms such as CMS and Deloitte. Damian began his career working as a freelance magazine journalist including FHM, Marie Claire, Top Gear, Cosmopolitan and Hello! magazine.
Terms and Conditions:
i. By buying a ticket, you consent to being filmed, recorded and photographed at the event as a member of the audience and to footage and photographs of you being used by Virgin StartUp in any medium for the promotion and marketing of Virgin StartUp and the Virgin Group.
ii. Views expressed by speakers at the event may not be the views of Virgin StartUp. Event materials are provided on an "as is" basis and Virgin StartUp makes no warranty regarding the accuracy or completeness of those materials.
iii. Speakers and attendees are subject to change and we do not guarantee that any specific speakers or participants will appear at the event. However, we will always try to find a suitable replacement if one of our key speakers or participants is unable to attend.
iv. You attend the event at your own risk. You are responsible for safeguarding your property when attending the event. Virgin StartUp will have no liability for property lost, stolen or damaged at the event.
v. You must be aged 18 or over to attend the event and may be asked to show photographic identification to prove your age.
vi. Tickets can be transferred, exchanged, or refunded once purchased as long as the claim is made 7 days before the event is due to take place.
vi. Whilst we cannot guarantee that our events will be at venues offering disabled access, please do let us know as far as possible in advance, of any requirements you may have in relation to access or any other disability requirements and we will do our best to accommodate your needs.