Description
Virgin StartUp Masterclass – Pitch & Present 101
Pitch & Present 101 is part of a growing number of masterclasses run by Virgin StartUp to give entrepreneurs the practical skills and tools they need to launch and grow awesome businesses!

About this class
Pitching your business is the most important skill to harness as an entrepreneur. Pitching can be used to sell what you do, raise money or just explain what you do concisely. In this Masterclass we will help you become a pitch pro with your content and delivery.
This class led by public speaker and marketing expert Matt Doyle reveals the strategy and recipes for creating a rock star pitch deck. It covers what type of pitches you will need to have in your pocket and skills to deliver them.
Key takeaways:
What is a pitch deck and what should they look like?

Types of pitches and when to use them.

Slider design and ordering.

Metrics to present.

Presentation skills and techniques.

Top Pitch deck examples teardown.

Overview of an executive summary.
Where: 66 Porchester Road, Royal Oak , W2 6ET
Who is it for?
You have an idea but want some tools under your belt to better explain it.

You want to raise money with investors or get a loan but need to better shape your pitch and value proposition.
What will you take away from it?
An understanding of what a pitch deck consists of.

An understanding of data points you will need to know.

Understandings of what works and what doesn't – the dos and don'ts.

What investors are looking for in a stellar pitch.

Key skills to use when pitching.
Preparation
This is a mid-level class, for entrepreneurs that have an idea or have a working business (you need this to get the most from this masterclass)
You will be expected to be ready to get up and talk about your company or idea on the night. This will make sure you get the most from the masterclass.
You might want to bring a laptop as well, so you can work along as you go through the course.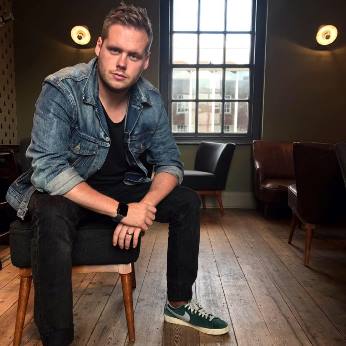 About the instructor:
This course will be delivered by Matt Doyle, Matt is the CEO at Launchcloud. A B2B data collection and automation tool for teams.
He is an expert in software product development and has run product teams to build apps in Dallas, San Francisco and London.
Launchcloud is used by big brands like Coke, The Woodland trust and Nintendo to collect market intelligence. Matt and the Launchcloud team attended a Techstars based business execrator in the USA so are very familiar with intense pitching and hustling. Launchcloud is a Virgin Startup funded business and Matt has continued to contribute by been at Virgin as an ambassador, speaker, mentor and writer.
Terms and Conditions:
i. By buying a ticket, you consent to being filmed, recorded and photographed at the event as a member of the audience and to footage and photographs of you being used by Virgin StartUp in any medium for the promotion and marketing of Virgin StartUp and the Virgin group.
ii. Views expressed by speakers at the event may not be the views of Virgin StartUp. Event materials are provided on an "as is" basis and Virgin StartUp makes no warranty regarding the accuracy or completeness of those materials.
iii. Speakers and attendees are subject to change and we do not guarantee that any specific speakers or participants will appear at the event. However, we will always try to find a suitable replacement if one of our key speakers or participants is unable to attend.
iv. You attend the event at your own risk. You are responsible for safeguarding your property when attending the event. Virgin StartUp will have no liability for property lost, stolen or damaged at the event.
v. You must be aged 18 or over to attend the event and may be asked to show photographic identification to prove your age.
vi. Tickets can be transferred, exchanged, or refunded once purchased as long as the claim is made 7 days before the event is due to take place.
vi. Whilst we cannot guarantee that our events will be at venues offering disabled access, please do let us know as far as possible in advance, of any requirements you may have in relation to access or any other disability requirements and we will do our best to accommodate your needs.