Description
Virgin StartUp Meetup Bournemouth:
How To Build A Knockout Brand
At Virgin we've built business after business off the back of our irresistible brand and we want to share our expertise with entrepreneurs and start-ups to help them create the Virgin's of the future.
Having a great business idea alone is no longer enough. Customers now want to know the story behind the business, what it stands for and why they should care! It's why so many of the best new businesses are putting brand front and center of what they do!
As a startup, it's really important to consider what your brand stands for, what your values are and what you want to present to customers… getting this right helps shape everything that you do going forward!
You don't need a multi-million pound budget to start building your brand either. This event will help you so you can start to develop a brand that's attractive to customers on little or no budget.
Running Order:
Speakers
6:30-7 Networking Opportunities
7-7:20 pm
William Ferreira
Originally from South Africa, William grew up in an expat family. Giving him the ability to travel the world at a young age, living in Asia and Europe. Through his extensive travelling, William developed a love for Culture and Arts. William studied at Brighton Film School until realising that the education system was not for him and decided to leave after his second year.
Going on to work as a freelance film producer and acting as a creative consultant for the likes of Nike+, Virgin Holidays, 4OD, Jaegermeister and many more. Helping them develop their creative content, marketing strategy and brand identity.
William decided to develop his creative knowledge and launch UNBXD, an integrated creative agency that focuses on social media marketing, content creation and digital media. William has the ambition to develop himself as a young entrepreneur, sharing his knowledge with likeminded creatives and investing in new business opportunities.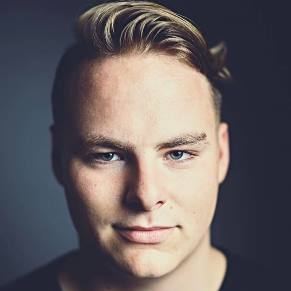 7:20-7:50 pm
Joshua Simons
Josh comes from an entrepreneurial family. His grandparents, along with his father and uncle, founded a fashion retail empire in the early 80s, reaching a turnover of £100+million per year, and employing a workforce of 4,000 staff.
After representing Great Britain & Ireland as a golfer during his teens, Josh entered into the world of business, with a particular focus on nightlife. At just 21 years of age, he launched his first nightclub. Then the rollercoaster ride began...
His last nightclub, PRIVA, which boasted sites in both Bournemouth and Barbados, was named in the 'World's Finest Clubs' list, hosting stars such as Rihanna, Gerard Butler, Anthony Joshua and many more.

After exiting the nightclub business in 2013, Josh has gone on to launch deal and ticketing platform Elite Living, media agency Elite Media, and award-winning restaurant group, Chicken & Blues, which was recently recognized by Dragon's Den star, Theo Paphitis.
Josh will share why he decided to pursue entrepreneurialism as a career, assess the reasons why some projects have been successful and others haven't, and pass on some valuable insights, from the front line, in the world of startup enterprise.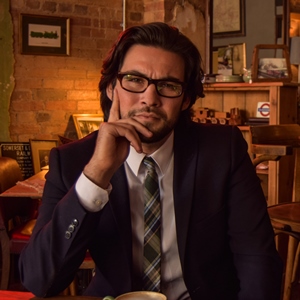 7:50-8:15 pm
Jo Cruickshanks - Jo is the founder of Bare Collective , a leading digital agency based in Poole. Jo has helped many brands, from Pretty Green, Kelly Hoppen, Hermes, Hackett and Finisterre to tell their stories digitally. She has a twenty-something year heritage of digital start-up and brand experience and will share invaluable stories and wisdom on building tribes digitally for those starting out.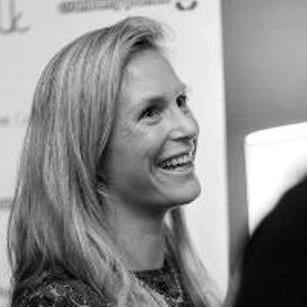 Terms and Conditions:
i. By buying a ticket, you consent to being filmed, recorded and photographed at the event as a member of the audience and to footage and photographs of you being used by Virgin StartUp in any medium for the promotion and marketing of Virgin StartUp and the Virgin group.
ii. Views expressed by speakers at the event may not be the views of Virgin StartUp. Event materials are provided on an "as is" basis and Virgin StartUp makes no warranty regarding the accuracy or completeness of those materials.
iii. Speakers and attendees are subject to change and we do not guarantee that any specific speakers or participants will appear at the event. However, we will always try to find a suitable replacement if one of our key speakers or participants is unable to attend.
iv. You attend the event at your own risk. You are responsible for safeguarding your property when attending the event. Virgin StartUp will have no liability for property lost, stolen or damaged at the event.
v. You must be aged 18 or over to attend the event and may be asked to show photographic identification to prove your age.
vi. Tickets can be transferred, exchanged, or refunded once purchased as long as the claim is made 7 days before the event is due to take place.
vi. Whilst we cannot guarantee that our events will be at venues offering disabled access, please do let us know as far as possible in advance, of any requirements you may have in relation to access or any other disability requirements and we will do our best to accommodate your needs.