Description
Virgin StartUp Meetup Bournemouth: how to crowdfund for your business
Virgin StartUp meetup: how to Crowdfund your business
Crowdfunding is becoming more and more popular with all types of startups as a way to raise funding. It doesn't require winning over investors (or giving away equity), it gets attention for your startup, and it helps you tap into an audience of loyal customers who will hopefully stick around long after the campaign comes to an end.
Whether you want to fund your startup entirely through crowdfunding, or use it as a stepping stone to winning over investors or the bank, come and join us for an evening of sharing knowledge. We'll have talks from successful and not-so-successful crowdfunding businesses, and you'll also have the opportunity to ask questions and network with likeminded entrepreneurs.
6:30-7 Networking Opportunities
7:00 - 7:20 pm
Jess Ratty - Jess has worked in the media and marketing industry for over 15 years – launching her career with 10 years at the world-renowned Eden Project in Cornwall. Jess now manages PR and multiple crowdfunding campaigns for Crowdfunder across the UK from Angus to Plymouth, bringing partners and projects together and managing the communications around Crowdfunder's fund distribution.
Most recently, Jess worked on the Virgin Media Business World Record Breaking "Pitchathon" as part of VOOM 2016 and has also been featured as one of LinkedIn's leading UK success stories alongside giving a TEDx Talk on Crowdfunding in November 2015.
Jess will take you through some of the UK most successful crowdfunding campaigns and break down what makes a brilliant project alongside how you can tap into some extra funding through crowdfunder.co.uk.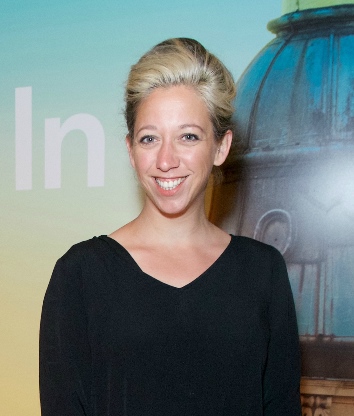 7:20 - 7:40 pm
Jennifer Tingay, Southbourne Ales
In the summer of 2015 Southbourne Brewing Limited raised £419k through crowd funding. This enabled Jennifer to start the process of opening a 20 barrel brewery in the heart of Bournemouth. Jennifer now has eight beers that she produces in cask and bottle and has already received a number of awards.
Jennifer's next milestone is raising the capital investment to ensure the business is ready for growth, with a second round of crowd funding selling off up to 20% of the shareholding as new shares.
Jennifer is excited to share her successful experience of crowdfunding with us, as well as her ales. Jennifer says that she "wants to be able to help others realise their potential whilst still doing what they love. Supporting other local entrepreneurs is a great start."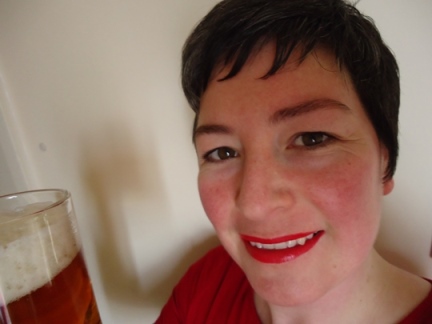 7:40-8:00 pm
Hatty Fawcett has personally raised £250,000 for her own business venture through crowdfunding and angel investment. She is a Regional Manager for Angels Den, the Business Angel Network, a Talent Spotter for The Start-up Funding Club and an Ambassador for Phundee. She also runs Crowdfunding Accelerator, an eight week online programme which makes it quicker and easier to succeed at crowdfunding. Hatty will share with you her personal crowdfunding story, provide you with an introduction to crowdfunding including the different flavours of crowdfunding and give you her tips for success including her 7 essentials of a successful crowdfunding pitch Hatty learnt the hard way what it takes to raise investment and is on a mission to make it quicker and easier for other businesses to access finance. For the past 5 years, Hatty has helped business owners prepare for and raise investment. She regularly speaks on crowdfunding and is an active blogger on the subject of raising investment.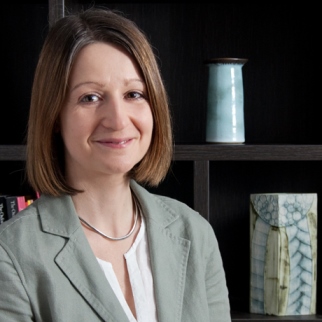 8:00pm -8:30 Q & A

Terms and Conditions:
i. By buying a ticket, you consent to being filmed, recorded and photographed at the event as a member of the audience and to footage and photographs of you being used by Virgin StartUp in any medium for the promotion and marketing of Virgin StartUp and the Virgin group.
ii. Views expressed by speakers at the event may not be the views of Virgin StartUp. Event materials are provided on an "as is" basis and Virgin StartUp makes no warranty regarding the accuracy or completeness of those materials.
iii. Speakers and attendees are subject to change and we do not guarantee that any specific speakers or participants will appear at the event. However, we will always try to find a suitable replacement if one of our key speakers or participants is unable to attend.
iv. You attend the event at your own risk. You are responsible for safeguarding your property when attending the event. Virgin StartUp will have no liability for property lost, stolen or damaged at the event.
v. You must be aged 18 or over to attend the event and may be asked to show photographic identification to prove your age.
vi. Tickets can be transferred, exchanged, or refunded once purchased as long as the claim is made 7 days before the event is due to take place.
vi. Whilst we cannot guarantee that our events will be at venues offering disabled access, please do let us know as far as possible in advance, of any requirements you may have in relation to access or any other disability requirements and we will do our best to accommodate your needs.