Description
Virgin StartUp Meetup Brighton: How to build a brand for your startup
At Virgin we've built business after business off the back of our irresistible brand and we want to share our expertise with entrepreneurs and start-ups to help them create the Virgin's of the future.
Having a great business idea alone is no longer enough. Customers now want to know the story behind the business, what it stands for and why they should care! It's why so many of the best new businesses are putting brand front and center of what they do!
As a startup, it's really important to consider what your brand stands for, what your values are and what you want to present to customers… getting this right helps shape everything that you do going forward!
You don't need a multi-million pound budget to start building your brand either. This event will help you so you can start to develop a brand that's attractive to customers on little or no budget.
Running Order:
6:30-7 Networking Opportunities
7 - 7:30 Jo Cruickshanks - Jo is the founder of Bare Collective , a leading digital agency based in Poole. Jo has helped many brands, from Pretty Green, Kelly Hoppen, Hermes, Hackett and Finisterre to tell their stories digitally. She has a twenty-something year heritage of digital start-up and brand experience and will share invaluable stories and wisdom on building tribes digitally for those starting out.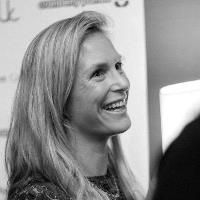 7:30 - 7:50 Jeremy Jacobs - Jeremy is an entrepreneur with extensive business and digital marketing expertise who has been an Account Director for numerous global digital marketing agencies across international markets with clients including Waitrose, Lloyds TSB, Barclays, HSBC, Toyota, BMW, Open University and Qantas.
In 2009, Jeremy co-founded Raise Bakery with his Mum, Lindsay, which expanded rapidly and won a contract to supply Virgin Atlantic with cupcakes for 15 daily flights for just under 2 years serving up 4 million cupcakes. In 2015 they opened their first retail store on Church Road in Hove, they continue to work with local, national and international customers.
Jeremy continues to advise businesses and individuals on their business strategy including their digital marketing activity.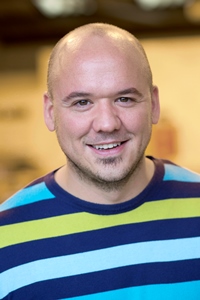 7:50 - 8:10 Alice Reeves - Alice Reeves is Associate Director of Social & Outreach at international marketing agency Jellyfish. Before specialising in social media and influencer marketing, Alice worked as a senior copywriter & editor for MoneySupermarket.com, and Events Co-ordinator at Brighton & Hove Chamber of Commerce. In her spare time, Alice writes a gluten-free food blog called The Gluten-Free Dining Guide, and socially-conscious children's books published under Truth & Tails.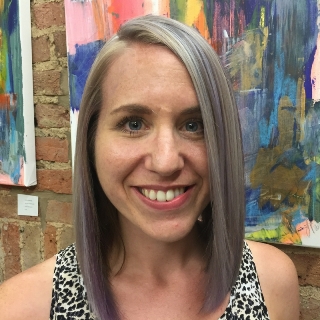 7:45-8 Q and A Session
8-9 Networking Opportunities
Terms and Conditions:
i. By buying a ticket, you consent to being filmed, recorded and photographed at the event as a member of the audience and to footage and photographs of you being used by Virgin StartUp in any medium for the promotion and marketing of Virgin StartUp and the Virgin group.
ii. Views expressed by speakers at the event may not be the views of Virgin StartUp. Event materials are provided on an "as is" basis and Virgin StartUp makes no warranty regarding the accuracy or completeness of those materials.
iii. Speakers and attendees are subject to change and we do not guarantee that any specific speakers or participants will appear at the event. However, we will always try to find a suitable replacement if one of our key speakers or participants is unable to attend.
iv. You attend the event at your own risk. You are responsible for safeguarding your property when attending the event. Virgin StartUp will have no liability for property lost, stolen or damaged at the event.
v. You must be aged 18 or over to attend the event and may be asked to show photographic identification to prove your age.
vi. Tickets can be transferred, exchanged, or refunded once purchased as long as the claim is made 7 days before the event is due to take place.
vi. Whilst we cannot guarantee that our events will be at venues offering disabled access, please do let us know as far as possible in advance, of any requirements you may have in relation to access or any other disability requirements and we will do our best to accommodate your needs.