Virgin StartUp Meetups are designed for digital to provide guidance, inspiration and a sense of community to early stage founders .
About this event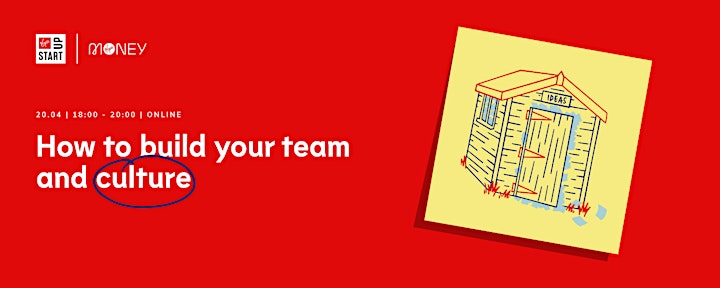 By Signing up through Eventbrite you are registering your interest , you are not purchasing a free ticket.
To grab a free ticket head here to sign up, we will also remind you via email if you do complete the form via Eventbrite.
"People come first" - Richard Branson
Without its people, our businesses aren't anything. As founders of new startups, you're the beating heart and soul of your business, and how you build it will reflect your culture, values, practices and design.
Once you start to grow and hire people, maintaining and scaling the unique culture you've built is difficult.
As a founder, how do you stay true to your values and find partners and staff who share them? How do you help new team members create new working cultures which compliment yours? And what do you do when this goes wrong?
Our panelists will share their experiences on leading growing teams and building a resilient and inclusive workplace culture, and what mistakes to avoid as you do the same.
Joining us will be..
Jim Woods, CEO of Betterspace
Jim Woods is co-founder and CEO of Betterspace, which helping employers to provide personalised wellbeing support for each employee.
Jim has been an entrepreneur for 20 years, with ventures ranging from motorcycles to hotels to recruitment. For the last 4 years he's been focused on giving employees much greater choice when it comes to wellbeing support, in the belief that choice and personalisation are key to tackling the mental health crisis.
Betterspace has launched the first wellbeing marketplace for medium and large employers. With clients like Linklaters and Accenture, Jim will share his views on why employee proposition is being transformed by wellbeing, and what Betterspace has learned from various initiatives to put wellbeing at that heart of its culture.
Hector Hughes, CoFounder of Unplugged
Hector is cofounder of Unplugged. They're on a mission to help people live happier lives by providing digital detoxes at beautiful off-grid cabins an hour from city life. Unplugged currently has 11 cabins, each an hour or so from London.
Molly Johnson-Jones, CEO and co-founder of Flexa
Molly Johnson-Jones, CEO and co-founder of Flexa, built her business in 2019 with a mission to make flexible working available to everyone.
After being fired when she asked her boss to work from home 1 day a week due to an autoimmune disease, Molly set out to make sure people could find teams that were more inclusive and understanding.
She will reveal why transparency of a companies' flexible working policies is so important for potential applicants that need alternative working hours to the traditional 9-5 in an office, especially those who live with disability or chronic illnesses.
What is a MeetUp
Our MeetUps are designed for digital, and free to attend. A time for our community to come together, learn from experts, founders and each other, to find inspiration and guidance, and to come away with practical solutions to act on.
Alongside the panel discussion, there'll be a chance for audience questions before we break out into post-panel sessions, where you can take time to reflect on the interview, explore the themes of the discussion, ask questions of each other and learn more about Virgin StartUp.
Thanks to our partnership with Virgin Money, we're able to make our MeetUp events free to attend, providing thousands of early-stage founders with the support they need to start and scale businesses in the UK.
Virgin Money are here to disrupt the status quo. They want everyone to have a much happier relationship with money. Through their brilliant colleagues, inspiring spaces and digital solutions, they are doing everything they can to offer a life more Virgin. They provide a full range of banking products and services to help founders at every stage of their business journey.