Virgin StartUp Meetup: How to validate and prove your business idea can work

Tuesday, 24 April 2018 from 18:30 to 21:00 (BST)
Event Details
How to prove your business idea can work
So you have an incredible business idea – congratulations! But before you plough all of your money, time and effort into it (and trust us binging Netflix boxsets will be a thing of the past) – how can you be sure this idea will work?
Joining us on the night will be three entrepreneurs who took very different paths to validate their ideas from writing a book on the beer industry to get traction with professionals , to popping up at events launches and markets to running an over-funded impressive crowdfund campaign. These guys have been out and put their ideas to the test and persuaded not only themselves but also investors, friends and future employees, that they were onto a winner.
Speakers
Jen Henry and Hannah Adams , Co-Founders at Naked Dough 
Naked Dough is all about bringing unadulterated EDIBLE cookie dough to the masses. Yup, 'tis true. Their safe-to-eat, indulgent treats can be devoured straight from a tub, munched on a cone or taken home to dig into later.
When Jen was sitting at her city-based desk job in 2012, dreaming of having any other occupation, she decided to pack it in and fulfill her life ambition of being paid to have chocolate on tap 24/7. She moved to France to train as a pastry chef, worked in a Michelin star restaurant, then came back to the UK and worked on various foodie projects.
It wasn't until news of the cookie dough craze in the USA had spread over the pond that she realised that this was what the people of the UK were seriously missing. They had to help us. Jen invited Hannah as a marketing, creative genius and fellow cookie dough connoisseur, to join her on this mission to get Naked. Previously the marketing and partnerships manager at online lifestyle magazine Khoollect, Hannah's world is food. Together, they can't wait to quell your cookie cravings.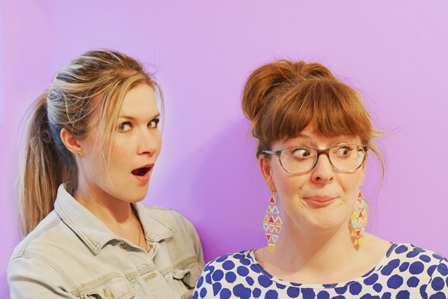 Will Brightman - Co-founder Optiat
For Christmas 2015 Will was given a cafetiere. Brewing his morning coffee, he was left with the residual coffee grounds. He had no garden to dispose of the grounds, so was forced to simply throw them away. He realised that if he alone was throwing away this large an amount of coffee each morning, then given the size of the coffee industry, on a wider scale there must be an awful lot of waste – and he was right! We send 500,000 tonnes of coffee to landfill each year in the UK alone. With the devastating impact of microbeads on our environment. Will was looking towards natural alternatives, repurposed coffee seemed like the perfect option!. All products are vegan, cruelty-free, sustainable and 100% natural and are now stocked in Whole Foods, Planet Organic and Topshop.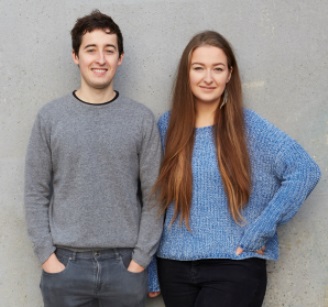 Csaba Babak – Founder Beer Me Bags
Csaba Babak is a part-time entrepreneur. He is familiar with both the constraints and the benefits of a corporate career. He also has experience with the challenges and excitement of entrepreneurship. He finds inspiration and synergies in the combination of these two worlds to realise his passion for small businesses and sustainability. 
In his corporate life, he has worked in several countries with different consumer goods. As an entrepreneur his primary interest is in beer. He authored the Amazon bestseller, Beer Means Business and has advised small businesses and ventures around beer. He specialises in the conceptualisation and planning phases of new 'beeritiatives'. He has also run his own business linked to beer since 2015. 
Beer Me Bags is a smart carrier for bottles specifically designed for craft beer retail. It was born out of the realisation that beer retailing and purchasing patterns are changing. Beer Me Bags allows 'contemporary' beer shoppers to mix up to 8 bottles of all typical bottle sizes and carry them home, to friends', etc. easily.
Although the idea of Beer Me Bags was born in 2015, it took two years to launch it on the market. One of the reasons for the delay was that the test trading suggested a different business model. Csaba applied for a Virgin Startup loan in 2017 and had the initial batch manufactured. It is now listed on Amazon, and Csaba's ambition is to make it a best selling product of its kind.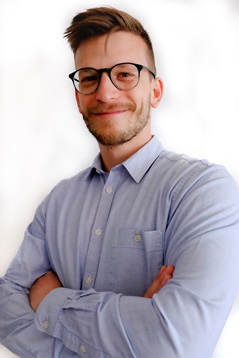 i.      By buying a ticket, you consent to being filmed, recorded and photographed at the event as a member of the audience and to footage and photographs of you being used by Virgin StartUp in any medium for the promotion and marketing of Virgin StartUp and the Virgin group.
ii.      Views expressed by speakers at the event may not be the views of Virgin StartUp. Event materials are provided on an "as is" basis and Virgin StartUp makes no warranty regarding the accuracy or completeness of those materials.
iii.      Speakers and attendees are subject to change and we do not guarantee that any specific speakers or participants will appear at the event. However, we will always try to find a suitable replacement if one of our key speakers or participants is unable to attend.
iv.      You attend the event at your own risk. You are responsible for safeguarding your property when attending the event. Virgin StartUp will have no liability for property lost, stolen or damaged at the event.
v.      You must be aged 18 or over to attend the event and may be asked to show photographic identification to prove your age.
vi.      Tickets can be transferred, exchanged, or refunded once purchased as long as the claim is made 7 days before the event is due to take place.
Do you have questions about Virgin StartUp Meetup: How to validate and prove your business idea can work?
Contact Virgin StartUp
When & Where

WeWork Aldgate Tower
35 Whitechapel High St
E1 8EP London
United Kingdom


Tuesday, 24 April 2018 from 18:30 to 21:00 (BST)
Add to my calendar
Organiser
Virgin StartUp is the not-for-profit Virgin company for entrepreneurs. We provide advice, funding and mentoring to entrepreneurs across the UK looking to start or scale their business.