Virtual as the new Reality? How technology creates better healthcare
Evenementdetails
Locatie
Thomas More
60 Zandpoortvest
2800 Mechelen
Belgium
Beschrijving van het evenement
A detailed program will be shared later.
Over dit evenement
Thomas More researchers of the Immersive Care Tetra project and Interreg North-West Europe eMEN project join forces and proudly present a joint symposium.
What can you expect? Keynote speakers drs. Felix Bolinski and prof. dr. Inez Myin-Germeys, project results on e-mental health and the use of immersive technology in healthcare, demo's and networking sessions.
More information about the projects can be found on their respective websites: Immersive Care & eMEN.
In particular, the first half of the day will focus on the Immersive Care project and will be in DUTCH. The second half of the day will focus on the eMEN project and will be in ENGLISH.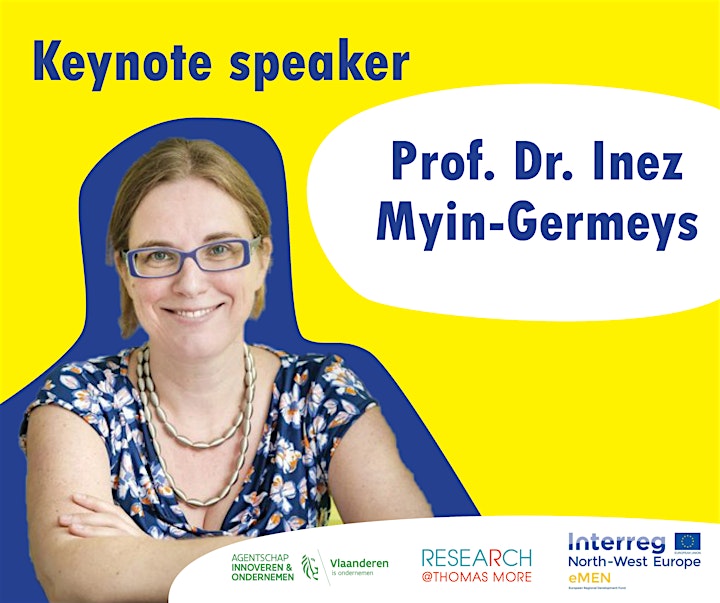 Inez Myin-Germeys is a psychologist and professor of Contextual Psychiatry at KU Leuven, Belgium. She is the head of the Center for Contextual Psychiatry (CCP), a research lab with over 25 researchers, that she founded in 2015. Prof. Inez Myin-Germeys is a world-renowned expert in the field of Experience Sampling Methodology and mobile Health (mHealth) in relation to psychopathology in general, and psychosis in particular. The CCP is focusing on the study of stress-sensitivity and altered social interactions in the development of psychopathology, on the clinical implementation of ESM as a tool for self-management and shared decision making, on the development of new Ecological Momentary Interventions, and on research from a first-person perspective. Inez Myin-Germeys has received an ERC consolidator grant in 2012, an ERC proof-of-concept grant in 2019, and she is the principle investigator of IMMERSE, an Horizon2020 implementation grant. She also received a highly prestigious 5.2 m Euro brain gain Odysseus grant from the Flemish research council. She published over 400 papers and has supervised over 30 PhD projects.
Foto @Rob Stevens KU Leuven
Felix is currently finishing his PhD at the Vrije Universiteit Amsterdam in the team of prof. Heleen Riper. His research focused on both clinical and experimental application of technology (Internet, Virtual Reality, Wearables) for tackling mental health issues in students. Felix is also working as a research associate and project manager at the Trimbos Institute (the national expertise centre for mental health and addiction), where he mainly focuses on implementing low-threshold ehealth programs.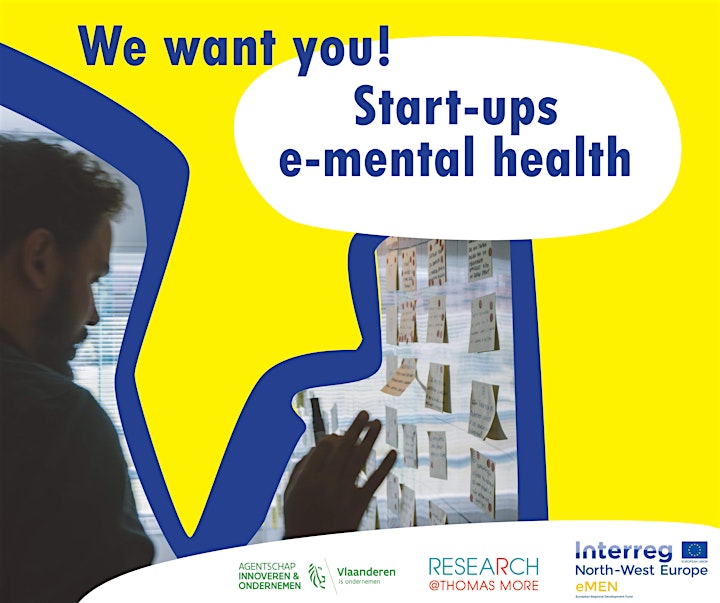 During the start-up slam, start-ups in the e-mental health sector will have the opportunity to introduce themselves and their products! Even if you are not yet active in the sector, but have a lot of interest and expertise, you can participate.
This way they can introduce their innovations, network, ask for feedback and get inspired by the attendees at the joint event of eMEN and Immersive Care!
Would you like to come and convince major players in the field of e-mental health of your product or services for free? Send an email to bert.bonroy@thomasmore.be and convince us why you should be there!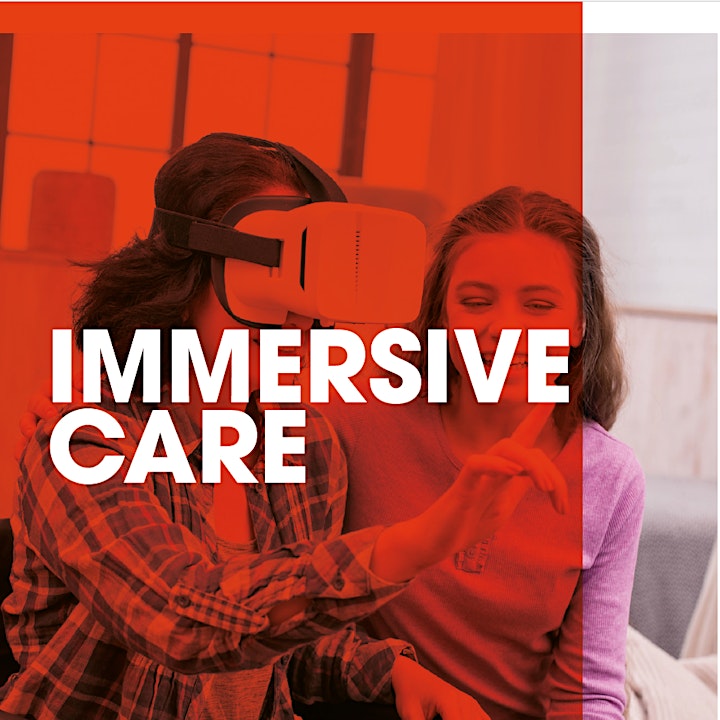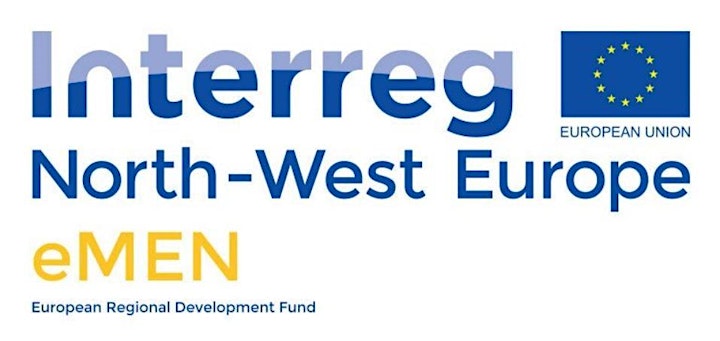 Datum en tijd
Locatie
Thomas More
60 Zandpoortvest
2800 Mechelen
Belgium
Organisator van Virtual as the new Reality? How technology creates better healthcare